What Our Customers Have to Say About Us.
But first...
We LOVE our customers!
We can't thank you enough for supporting us.
♥ Joel & Amy ♥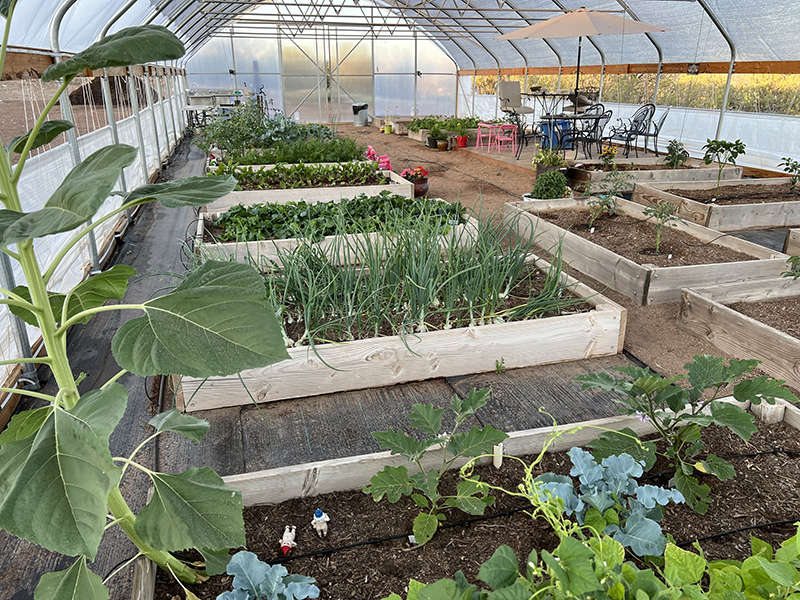 You know how a store-bought tomato has little flavor, but then you eat one fresh from a garden and it has a TON of flavor? This is really the best way I can describe how good, how full of flavor, Fort Rock Farms' beef, chicken and pork tastes.
While it's easy to throw money at a "Whole Paycheck" organic grocer, do you REALLY KNOW how that food made it's way to the store? Certainly there's some trust involved, trust that you're getting what you pay for. But $25/lb for "a leap of faith" never sat well with us…
With Fort Rock Farms, they only raise cows/chickens/pigs one way…so you KNOW what's on your plate, and how it got there. And the difference is in the flavor. If all you've known was store-bought meats, then you're going to be in for a surprise. And it's not just the "pricey cuts" like ribeyes…it's literally EVERY cut that you receive. We find ourselves trying a lot of new/different recipes, because every cut is a good cut, and every cut adds exponentially to the dishes we prepare.
Less waste – you're eating every cut of the animal.
Better health – for you and your family, no hormones, sustainably fed and grown, all-natural and truly free-range.
Better value – significantly less cost than "organic" meats from the grocer.
Do yourselves a favor and give Fort Rock Farms a chance.
We did, and we couldn't be happier. Not only because of the meat, but because we know we're supporting folks who share our viewpoint on being good caretakers of the land and the abundance it can provide, in a sustainable and humane manner.
Robert Jordan
Los Angeles, CA
We have purchased honey, eggs, beef and pork from Amy and Joel. I feel that our quality of eating and overall health has benefited from the changes we have made in our food supply.
The bacon is out of this world. Same with the sausages. Pork chops have become a staple in our house when prior to this, I couldn't stomach a bite of one from a grocery store.
The steaks are so delicious. I have been able to experiment with different cuts of meat and have yet to be disappointed. We will continue to purchase any food items Joel and Amy make available to us. I can't imagine going back to our old way of purchasing meat.
Once you try their eggs, you will have a hard time if they ever tell you they sold out for the week. They are the yellowest, richest eggs you have ever seen or tasted. My children look forward to their eggs every morning. I don't dare tell them how rich in vitamins and nutrients they are!
Thank you guys for making it so easy for our family to make healthy choices. We are so blessed to have access to such a wonderful food source.
Stacy Johnson
Lake Havasu City, AZ
We had bone in ribeye steaks for dinner tonight and all I can say is anyone that is on the list to get some meat from Joel will not be disappointed. I've eaten a lot of steaks at some of the best steakhouses in Vegas and LA and the steak I had tonight at home rates at the top. It was like cutting through butter and it melted in your mouth. My kids could taste the difference as well. I can't see myself buying meat from any other source going forward. Thanks Joel.
Hamed & Katherine
Northridge, CA
Holy smokes, had the bone in ribeye tonight. The meat at Costco comes nowhere near what Joel n Amy have provided for us.
John & Christine Elder
Bullhead City, AZ
I have been mixing up the ground beef with my eggs at breakfast for the last 2 weeks…so good. Finally got into the steaks last night. My wife pulled out a couple of sirloin tip steaks and threw a bit of marinade on them. Cooked them up last night and as expected…out of this world! Thanks again Joel and Amy…we will definitely be buying again!
John & Summer Lynch
Parker, AZ
Took a roast, ribeye's, porterhouse, sirloin, ground beef and ground pork out on a houseboat at Lake Powell for a week. All I can say is every bite was delicious. Everybody enjoyed them. Like Joel said the meat is very lean and had a very healthy taste to it. The burgers are almost on par lean wise to Buffalo meat. My fiance is very hesitant to eat too much red meat but was very impressed with the clean and lean taste. She can't wait till we grill again which is a good thing for me since I love steaks/beef.
Tom Winters
Cave Creek, AZ
Props to Joel and Amy on setting me up with a ½ pig. So far tried both bacons (sugar glazed and pepper) and damn it's tasty. Also tried the ham and bone and in pork chops which are equally amazing. Next I'm getting a ½ cow. If you're on the fence about ordering, don't be. Awesome product by great people.
Amy's eggs are the best around, hands down! So rich and flavorful. Once you try them, you will never buy eggs anywhere else. I have also had the honey, and vanilla. Best tasting I have ever had. You have to try it all.
Shawn Deitch
Lake Havasu City, AZ
Eggs. You think you have had one but you haven't until you try these! From scrambled to fried to even things like French toast have a much richer taste with these farm fresh eggs! I highly recommend them!
John Masden
Lake Havasu City, AZ
Until you have eaten an egg like this, you simply do not know how God intended eggs to be. It is simply not possible to buy eggs like this at any store – forget the "organic" stuff too. These chickens eat bugs and are healthy, happy, egg-laying gifts and we look forward each week to Eggstatic Tuesday!!!
Jim Liesen
Lake Havasu City, AZ
My wife and I have purchased beef from my cousin for over 10yrs and loved it, then we moved from Oregon to Arizona and had to go back to store bought beef which was not good…… I was introduced to Joel and Amy and decided to order from them last year. The meat was the best we have had!!! We went on to purchase pork and regularly get eggs as well. Joel and Amy put their heart and soul into providing quality/healthy food and have earned customers for life!!!!
Chris and Kari Leach
Lake Havasu City, AZ
Joel and Amy are awesome. I've been enjoying the beef and the most delicious eggs I've ever had. I put the 7 pound brisket in my smoker and it was incredible.
Steve Gnandt
Lake Havasu City, AZ
I am very, very picky about where the meat I buy comes from. I refuse to give my money to conventional meat farms. We purchased beef & pork, this meat is amazing in taste, but I am also so proud of how the animals live & die with respect & as humane as possible. I encourage everyone to purchase their meat from these fine farmers who are doing it right.
Shawn & Joanne Baker
Lake Havasu City, AZ
Just cooked up some steaks. Seasoned only with kosher salt and pepper. This is some good meat and I will absolutely buy more again. Thank you Joel & Amy. Soooo good with tons of flavor!!!
My wife and I had always wanted to eat healthier, with more organic/clean foods in our diets. When the chance came to buy beef and pork from Amy and Joel at Fort Rock Farms we read some reviews which convinced us to give it a try. Up until then we had been buying organic meats from the chain grocery stores. We picked up a 1/2 of beef and a 1/2 of pork. Everything comes packaged and labeled just like your regular butcher would provide, and we were excited to fill our freezer with meats we knew the history of. Joel and Amy provide details about where your purchase was grazing, what it finished on, and times when your purchase will be processed and ready for pickup. This was much more communication than we expected and we hadn't even eaten any of it yet. We got it home and into our freezer and then had to decide what to eat first. We pulled out some rib eyes and some ground beef for the weekend. The steaks were delicious as were the burgers the next night. We didn't get that heavy stomach feeling we were used to from eating store bought meats, we were and still are hooked. We had the same results with the pork, we've loved every cut we've tried so far and especially love the bacon and breakfast sausage. It's been about 5 months since we've brought our purchases home and we haven't bought any meat from the store since. I'm not sure we could at this point, the value and convenience of buying beyond organic meats this way can't be beat. If you've never purchased meats this way, we recommend it highly, and recommend Amy and Joel at Fort Rock Farms without hesitation. We'll be repeat customers.
D & A Warren
Canyon Lake, CA
I picked up my quarter the week before Thanksgiving and have had some time now to go through a few of the different cuts and not a single one has disappointed. I travel a lot for work and one of the highlights to coming home besides the customary, girl, own bed, pets, etc. is knowing that I will be cooking up something legit from my "stock"… My girls oldest daughter WAS a vegetarian for over 8 years… Only ate organic this and that to a point of being an organic snob… So I get my quarter home and am stuffing the freezer and the girls are saying amongst themselves "WTF did Rich do here?". I tell them the details of this beef, organic, the level of quality and care that went into the raising & prep, and start prepping to make something the next day. Ms. Vegetarian knows how I cook so she actually trusts me and gives a try… That was it… No Mas Vegetarian, the caveat is that she will only eat this beef. Fast forward, I'm in Detroit at the auto show, and I check in on the house camera's and there is an obvious party going on at my house, sans me… I call and get the low down and Ms. Vegetarian is having a BBQ party of her very own. I come home from Detroit and she managed to clear off one shelf of the freezer. I'll be hitting Joel and Amy up for more sooner than I originally thought… LOL Thanks Joel & Amy for your efforts & story…
Rich Carter
Santa Clarita, CA
Very impressed with the quality of the beef we purchased. We thawed the Rib Eye's, Porterhouse and filets for a day and grilled with just light seasoning. Excellent flavor and some of the juiciest steaks we've ever had. We have already ordered another ½ beef. Thanks Joel and Amy, the hard work and dedication to this really comes through in the quality of the meat.
Camden & Colleen Cabrinha
Claremont, CA
We purchased a ½ steer and cooked some of the hamburger last night. Unbelievable, the taste reminded me of the beef I enjoyed when I was a kid on the farm in South Dakota. I would like to thank Joel and Amy for all their hard work. They are both very professional and made the entire process super simple!
Alan & Diane Kleinemas
Glendale, AZ
I have family in Colorado that raises their own meat (Bison, Beef, Chickens etc.) and wanted to give a comparison. I only pickup meat from them about once every two years, so it's nice to have someone more local. I had my steak rare (the way God intended) and my wife likes hers medium well. The product is fantastic. Wife really likes the lean hamburger and finer grind, so we have a winner. Nothing short of top quality beef here. We are on our second ¼ beef.
Dylan & Nicole Wiley
El Cajon, CA
Thanks again Joel, the rib eyes were great. Tell Amy that my wife really enjoyed hers! Hard to explain the difference in flavor but we just kept saying more fresh and better tasting than what we normally get at Costco.
Robert Stevens
Phoenix, AZ
We purchased a whole steer last weekend and Joel and Amy were great to deal with. We tried T-Bones and ground beef and both were amazing. Thanks again Joel!
Jeff & Victoria Cregger
Lake Havasu City, AZ
Came home this morning and pulled out a rib-eye package and let it thaw on the counter. I'm a Traeger convert and had a tough decision on how to cook the steaks. I ended up using the Traeger and cooked them on high for 12-14 minutes…couldn't hardly wait to taste them. We recently went to Flemings and dropped about $250 on dinner with some "good" cuts of meat. The first bite of this steer and I immediately knew we made a good investment with Joel. These are literally the best steaks I've ever had!!! I just used salt and pepper to season them and they were incredible. We normally cook two steaks for me, the wife, and my two young kids. It's clear to me now that we'll be cooking at least three steaks from now on. The simple fact that we know who raised our food and where it came from gives us peace in this world of 'roided out, GMO based food. Joel has been awesome, and he's not going to have any issues growing this business. It's not often these days you come across someone who's as grounded and passionate, and we will be long-term customers with Joel and Amy. I'm glad we put our names down for the next order of 2-3 steers…can't wait to try the pork!!!"
Nate LaRusso
Camarillo, CA