Pasture raised poultry is something we've had an interest in for several years. Last year was our first full season raising Cornish Cross meat birds. The high demand, great finished product and 8 week turn around is a great fit for us so we wanted to take it to the next level. One of our big hurdles was the time and expense of taking the birds we raised to an approved process center to butcher. Add the stress of travel to 200 birds you just babied for 8 weeks and we'd just get a stomach ache. Two years ago we approached Arizona Department of Agriculture about "on farm processing" and they said sure, here's the list of things you need to qualify. All I could do was shake my head at the absurdity and the initial guesstimate of $60,000 to comply. Fast forward more than a year and I attended a local foods workshop put on by the USDA and had a chance to meet the new AZ Dept of AG director who encouraged me (with help from his staff) to think out of the box regarding the structure required and costs involved with a promise of flexibility to help see our project through.
Thank you for visiting, don't forget to subscribe!
After submitting a comprehensive plan we got the preliminary thumbs up on the design. By modifying a new shipping container we were able to cut the finished price in half. Still expensive but a return on investment was starting to shape up nicely. Factor in being the ONLY state inspected process center in Mohave County kind of wraps up the market for us if we want to expand to restaurants, health food stores and farmers markets. For now, our existing customers buy up every chicken we produce at the retail level. By making it semi portable and self-contained we have a way to unwind this if we decide to go a different direction. Having a turn key, fully operational and state inspected processing center that any flatbed tow truck can move has value beyond the sum of the parts. We worked with Farm Service Agency to be sure any potential buyers could get low interest financing on it through USDA. Being a brand new box with a serial number makes a UCC filing a breeze.
Opposing windows framed in for airflow. Uni-strut welded to the ceiling so we could hang things without drilling through the top.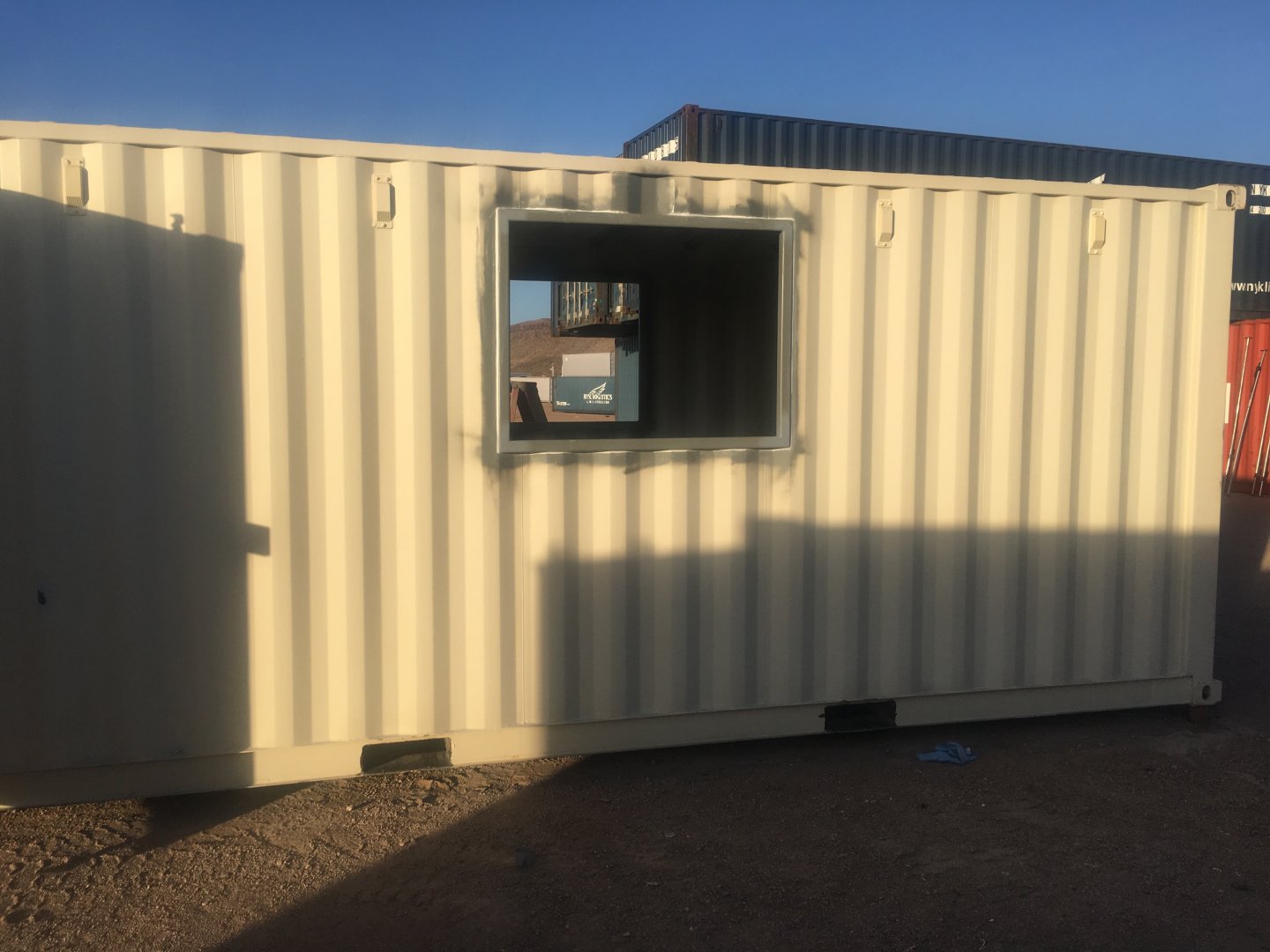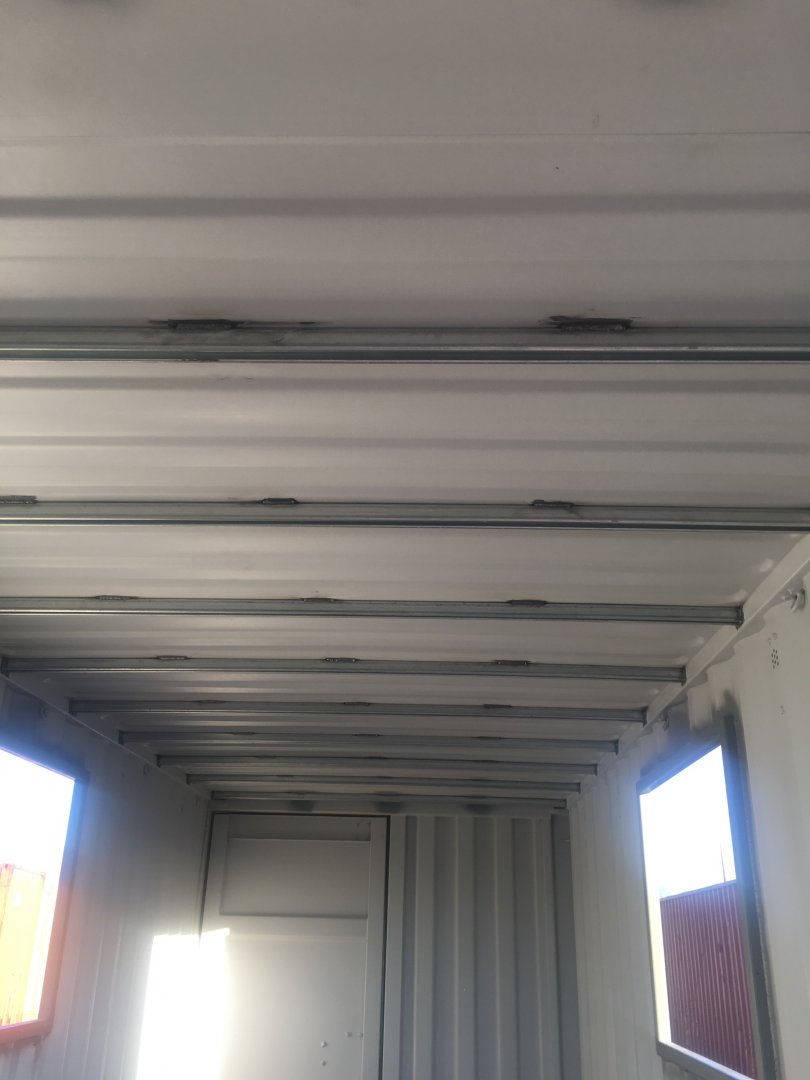 Windows installed and everything coated.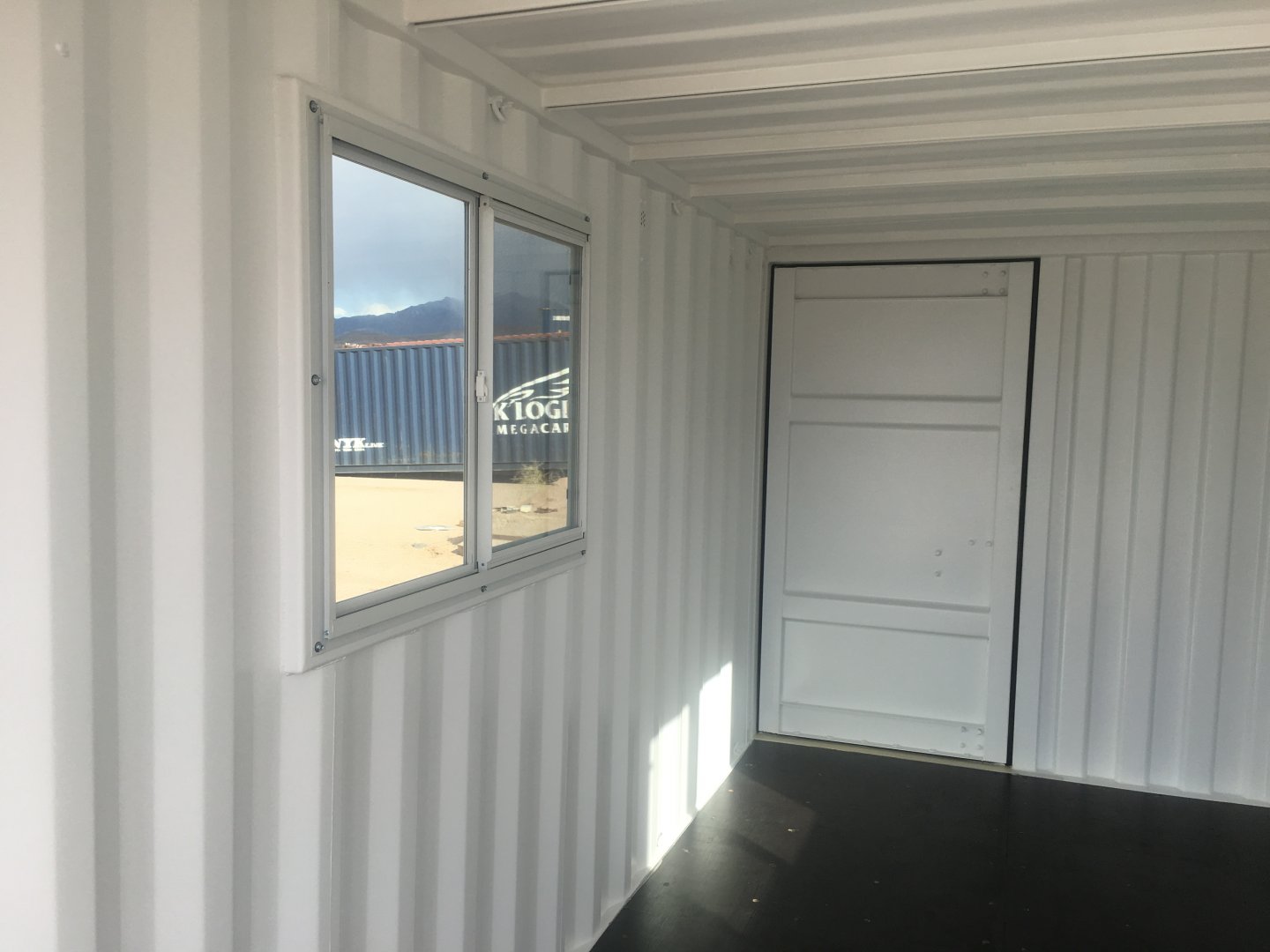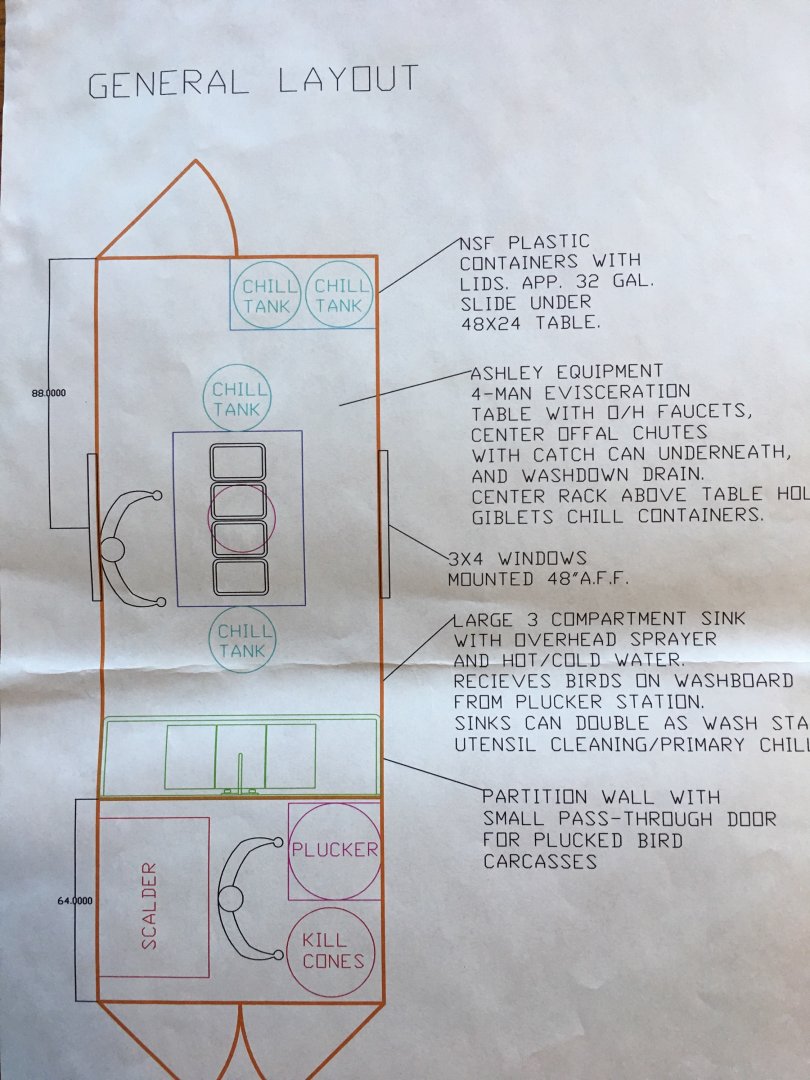 Moved in place and tied to septic along with an outdoor wash station.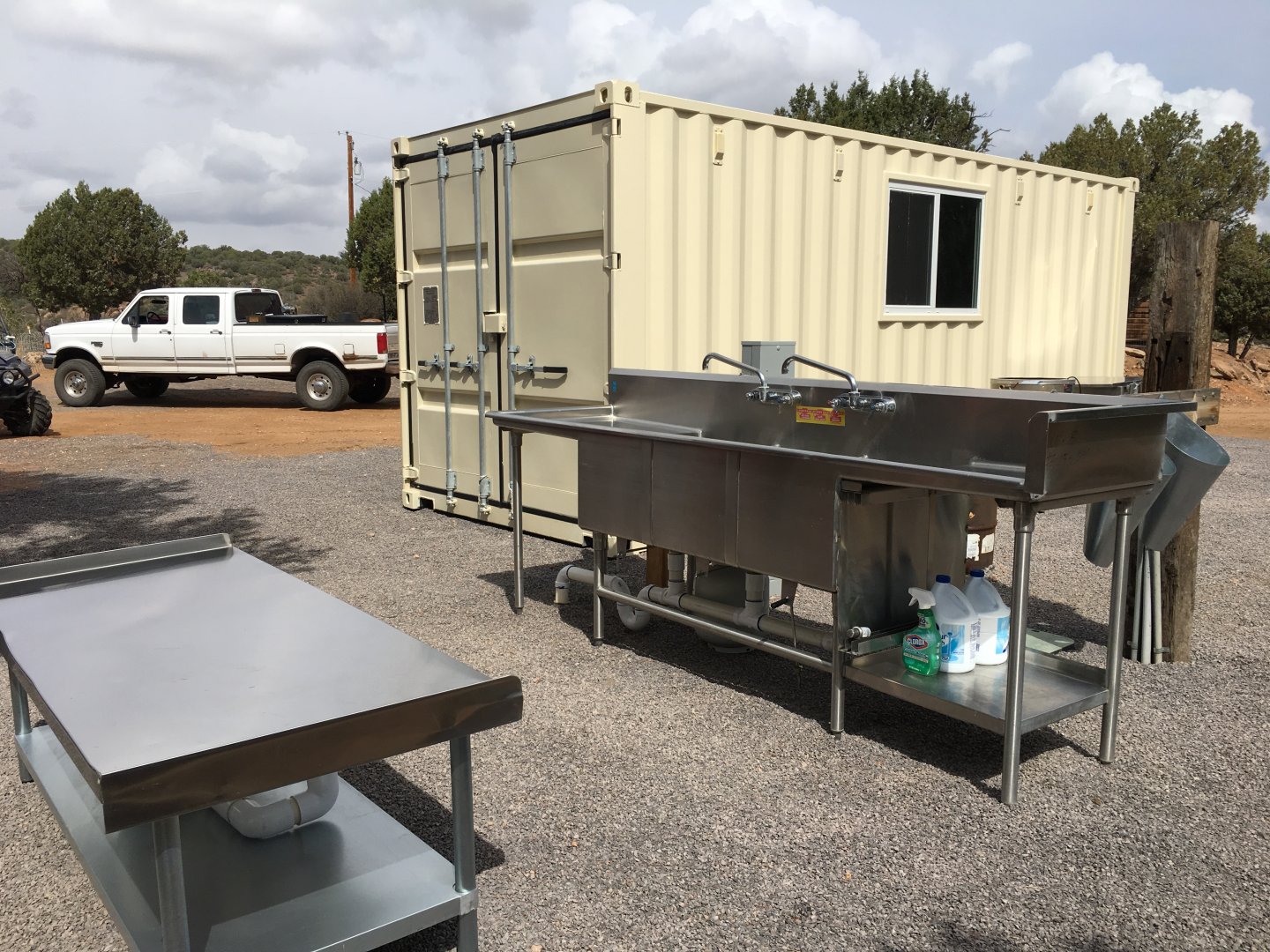 We found a used awning on Craigslist so we poured some footers to get it up and keep our expensive equipment out of the sun. More importantly, keep us out of the sun on butcher day.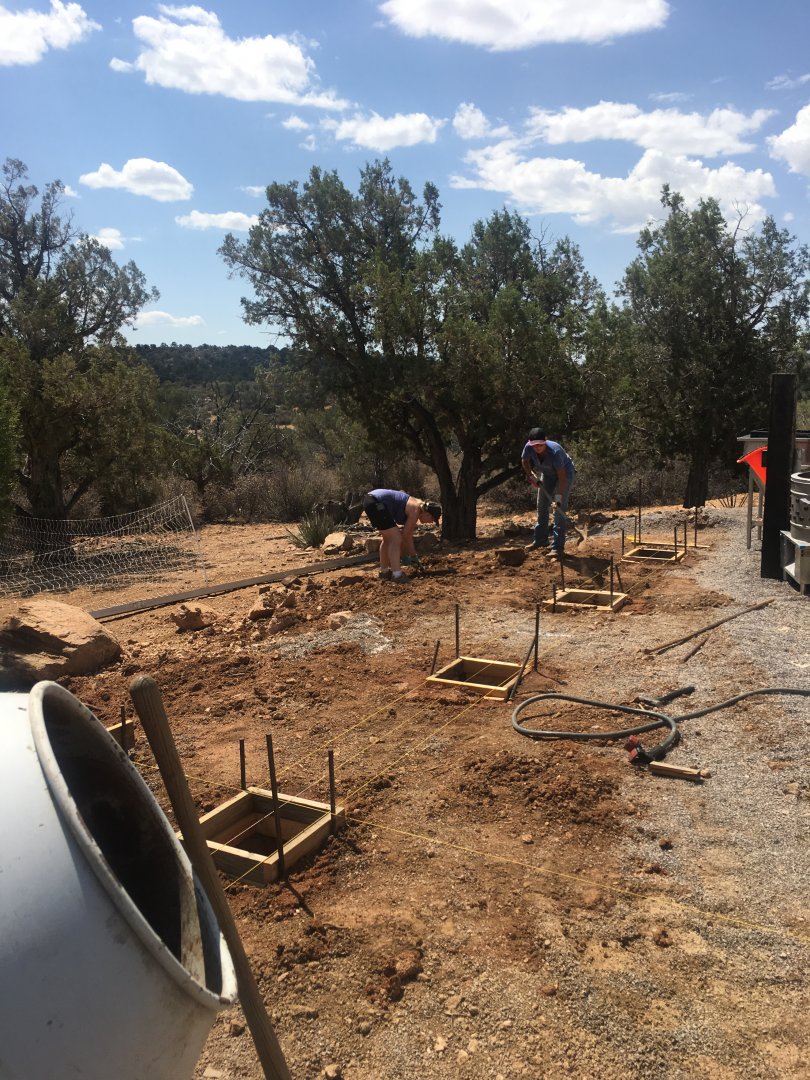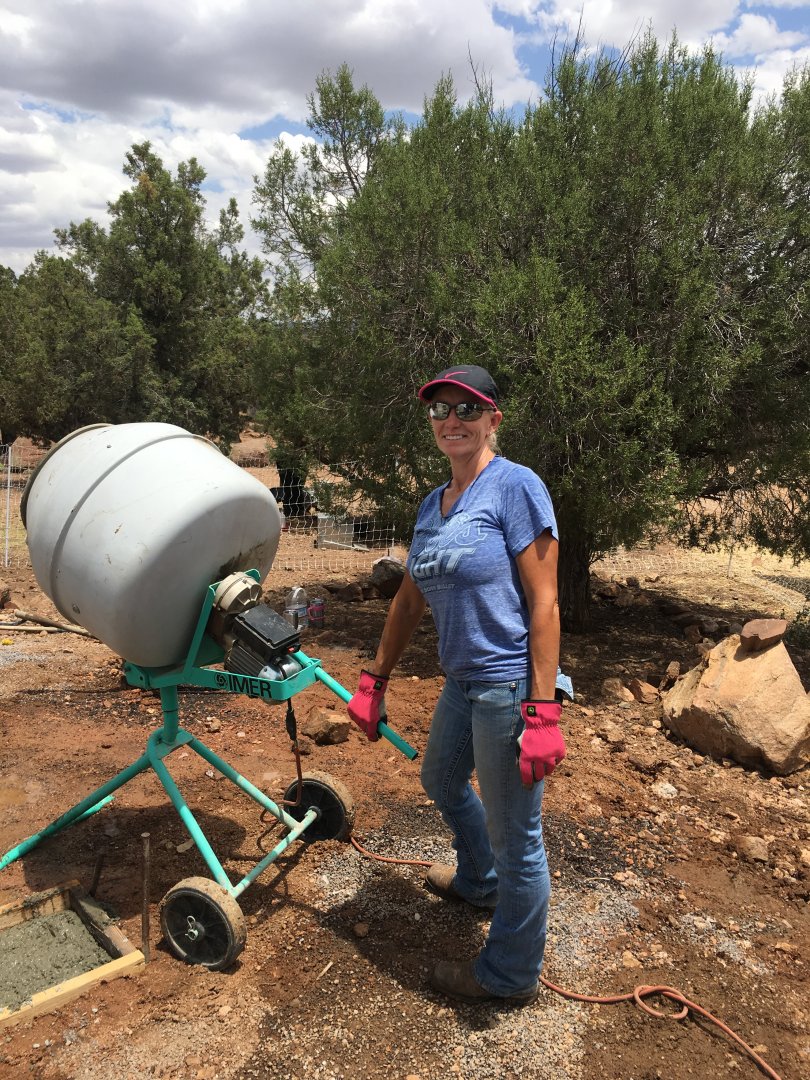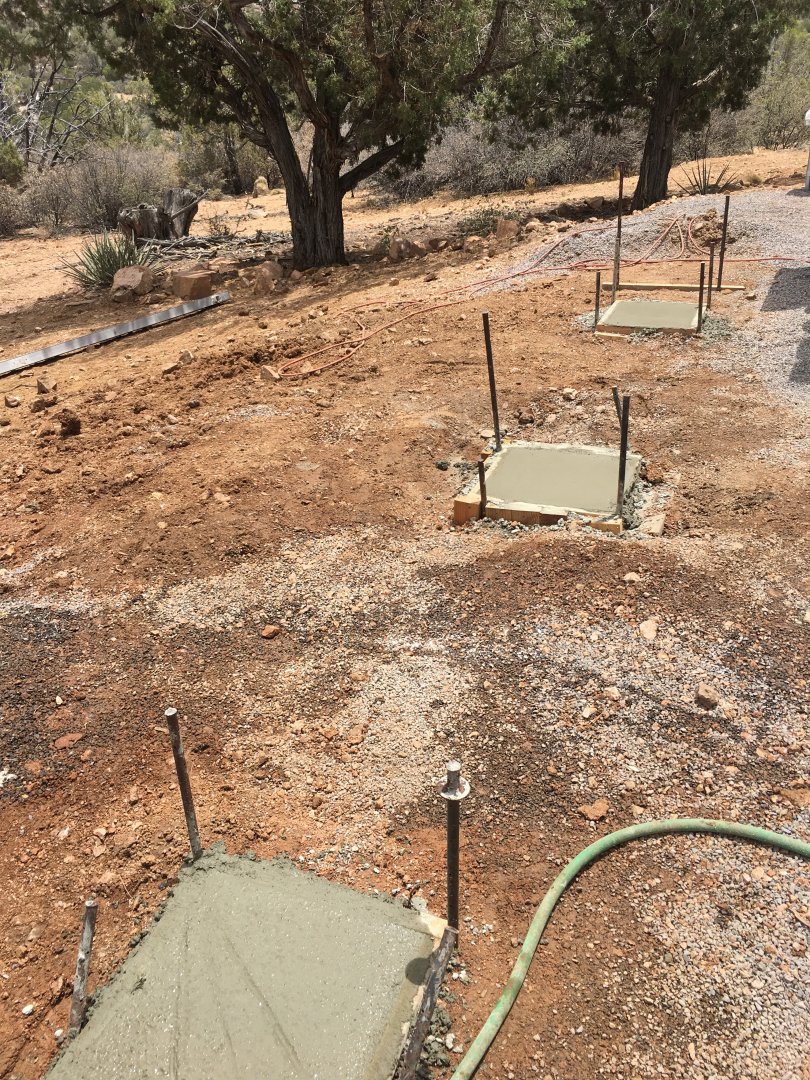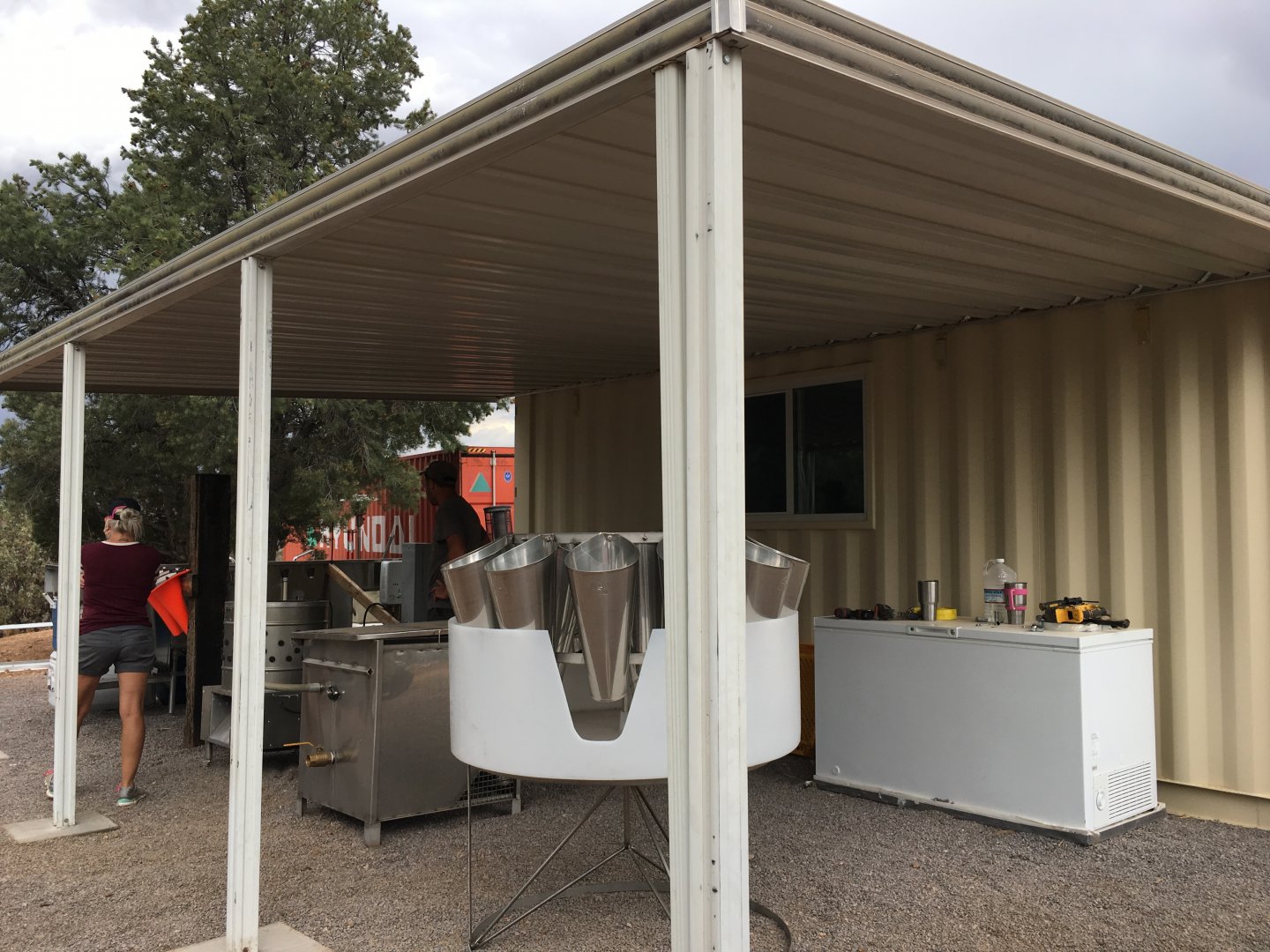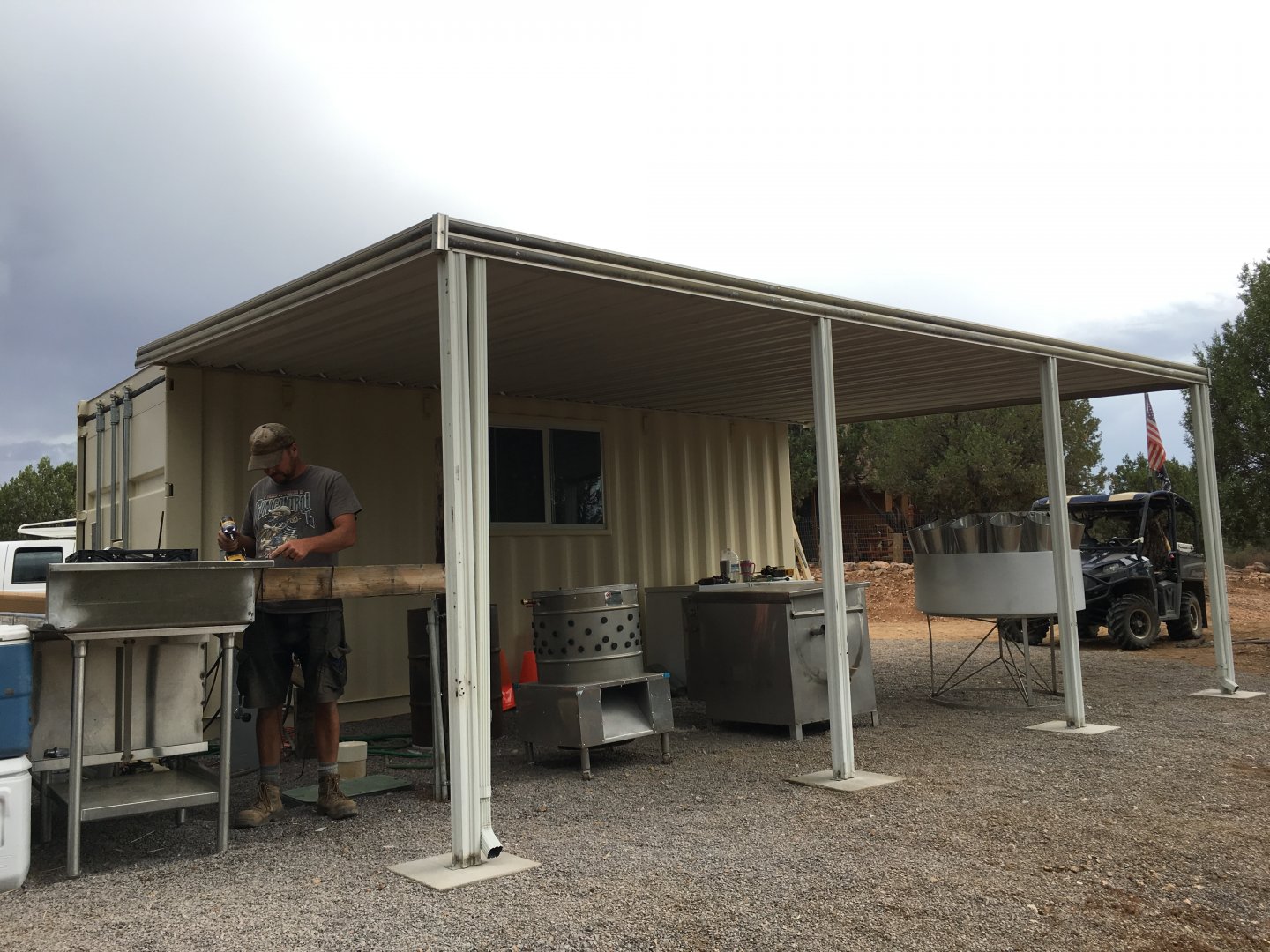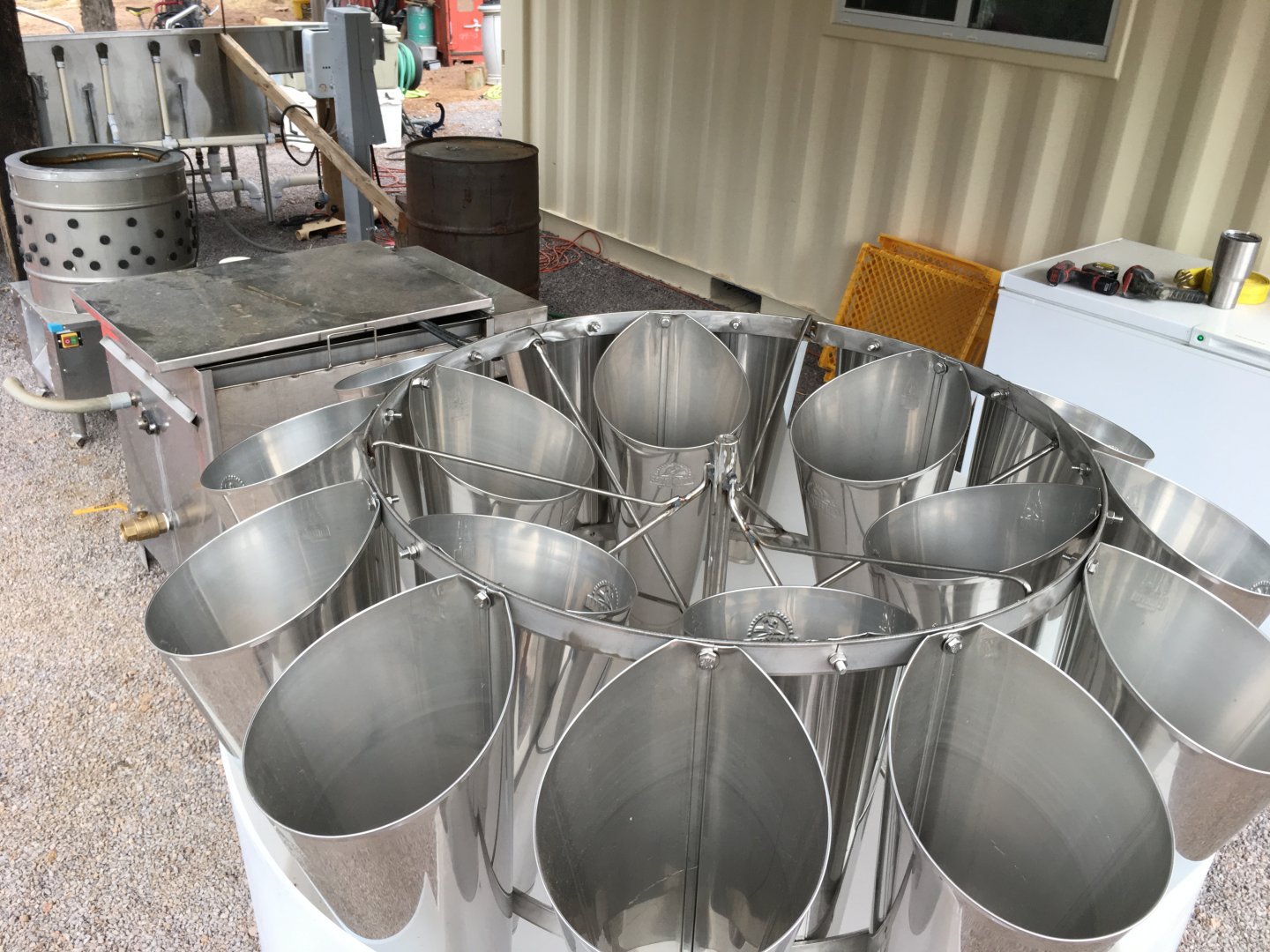 True to their word, they allowed us to change the design to kill, scald and pluck outdoors once we addressed sanitation concerns. Once the chicken is opened up, it must be indoors. The inspector was impressed with our design and gave us the thumbs up to start processing our own birds!