Most of our large projects are complete, with the rest on hold while materials pricing and high inflation figure out where to land. So now what?
Thank you for visiting, don't forget to subscribe!
We've been enjoying the life we built more than ever. The financial bleeding has stopped; the 16-hour days grinding out massive infrastructure upgrades are all but over as well. A decade ago, we set out for a simpler life. This is the finish line, folks. Like I've said, it may not be as simple as we envisioned but it is certainly better than we could have hoped for.
With feed prices doubling and, in some cases, tripling, we butchered everything at the beginning of July and filled the freezers. Instead of fighting the heat, humidity, and severe thunderstorms of the high desert monsoon season, we opted to do nothing. That is not an option we've had before. Of course, there is daily work to keep the machine rolling. Cows to manage, gardens to tend to, deliveries to line up, and weeds to pull, but we enjoy that and are wrapped up by 9 am most days.
Since we're people who enjoy projects, we set out on a health and fitness journey to fill our time. The farm business serves several people in that industry. Gym owners, CrossFit competitors, nutritionists, personal trainers, doctors, chiropractors and a truckload of fitness junkies have enthusiastically helped us understand our eating and played a big part in our workout program. We are too far from a gym for that to be realistic. Coupled with the fact that we like leaving this place less and less- we had to develop a routine that uses minimal equipment. We have an adjustable weight bench and adjustable dumbells (90lbs each), and an assortment of kettlebells. The rest is body weight resistance and functional movements, pull-ups, push-ups, lunges, bar dips- the list of things you can do without machines is too long to list.
The real hack is diet. Carb loading for workouts, 300 grams of clean protein daily to bulk, the right amount of animal fats (energy that replaces the carbs), cutting gluten, low carb, getting picky on veggies- it's been a great learning adventure.
We replaced research of homesteading, growing food, animal husbandry, solar, etc., with geeking out on diet and exercise and replaced a lot of the manual labor with intentional workouts. Pretty cool to be able to do this side by side with Amy. I'm 48, and Amy's 53. With age comes wrinkles, stretch marks, and all things gravity-related. Considering how heavy I was when we started, I'm not at all surprised or disappointed with the amount of flabby skin I have. We're growing old but not going down without a fight. We sleep great, wake up with energy, have an over-the-top sex life, and generally just feel good all the time.
By the way, I have not been able to find any downside to having abs at almost 50 years old.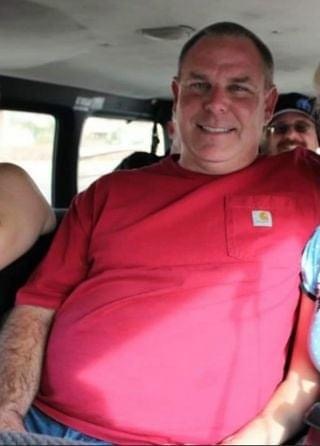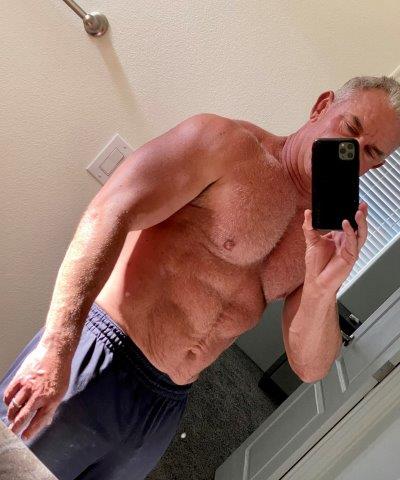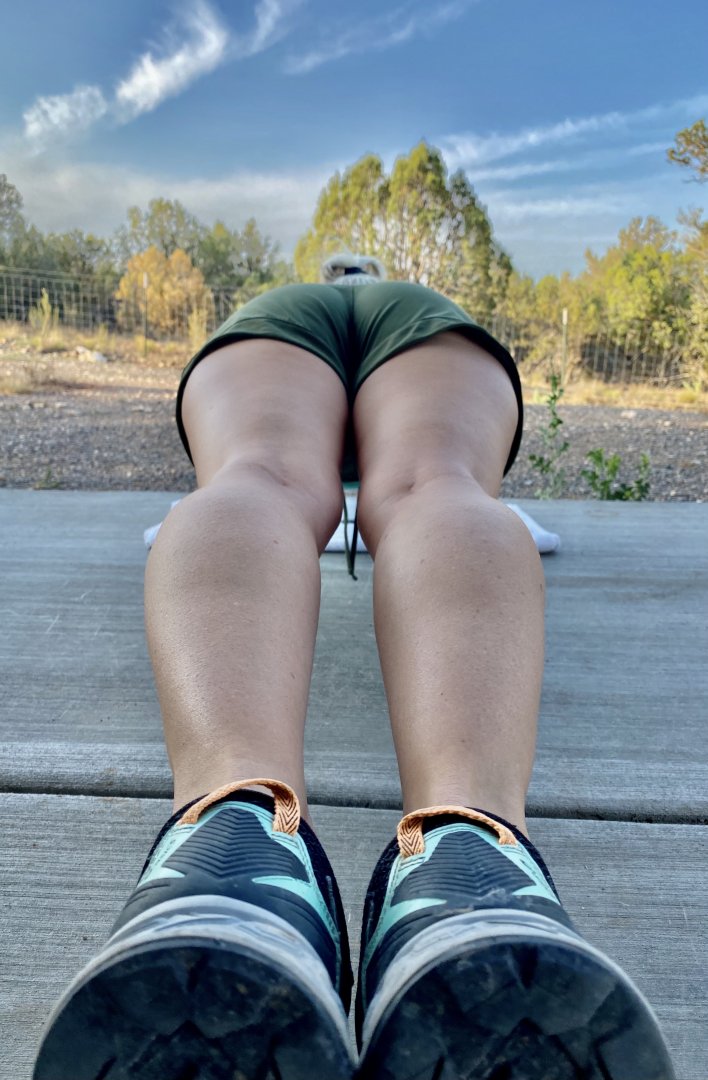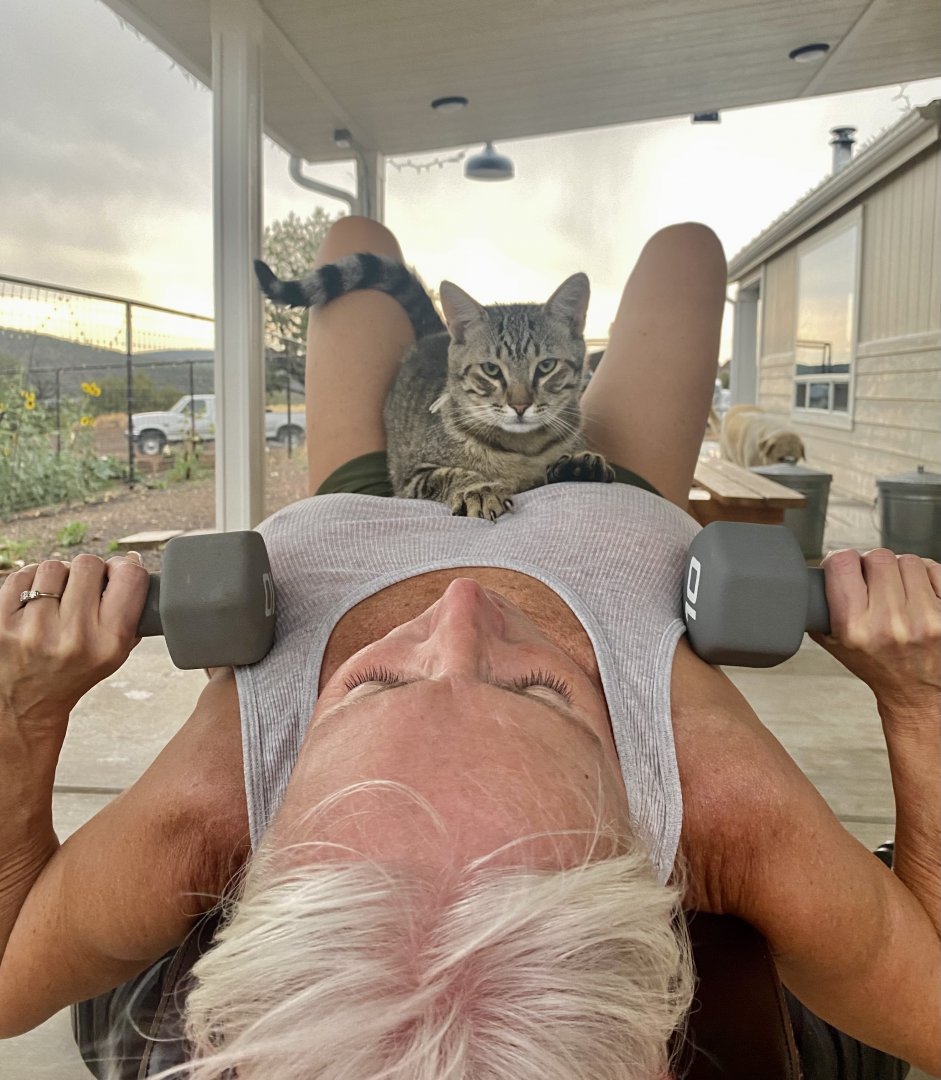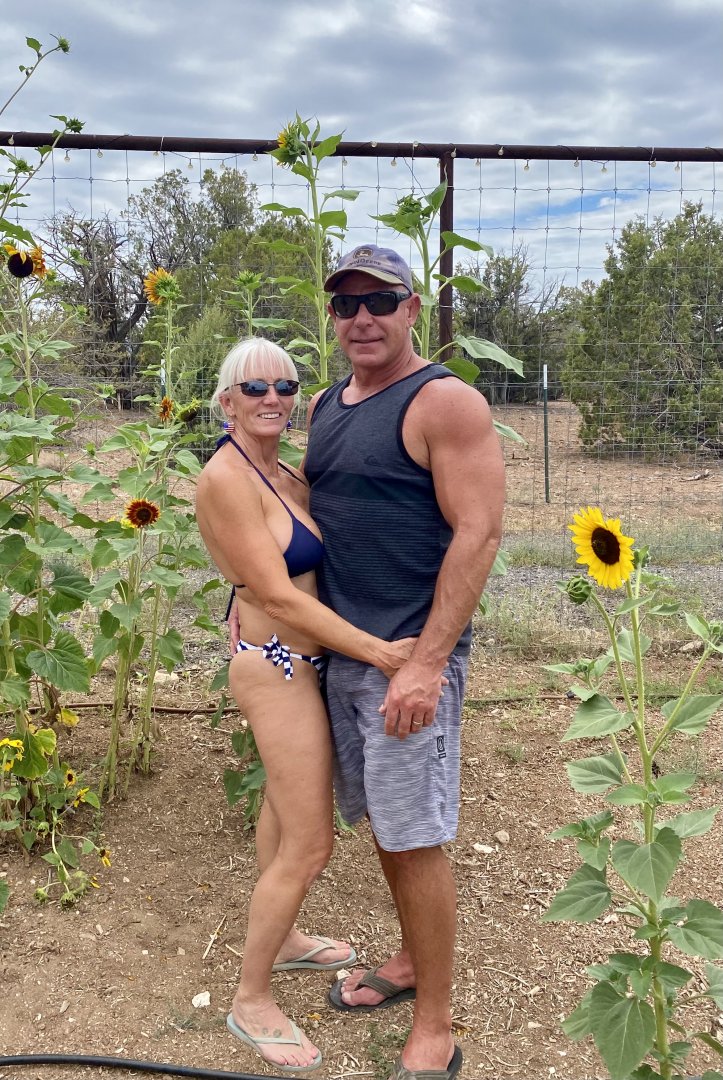 I find myself spending more and more time with my boy, Gus. Like, six to ten hours per day as he enjoys being with me regardless of what I'm doing. Add to the mix three kittens that we picked up for getting ahead of our mouse and rodent problem. The dogs and cats became fast friends and have made for great pictures and lots of entertainment.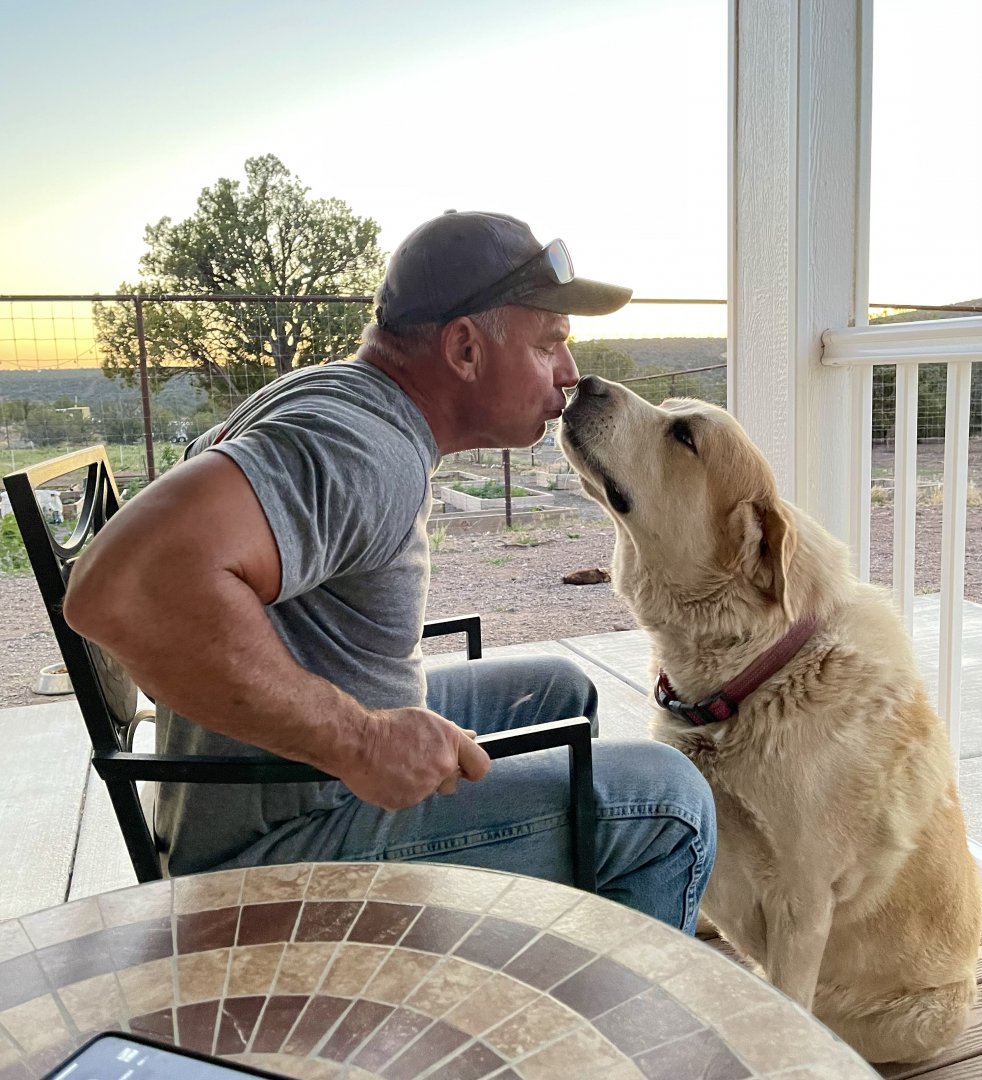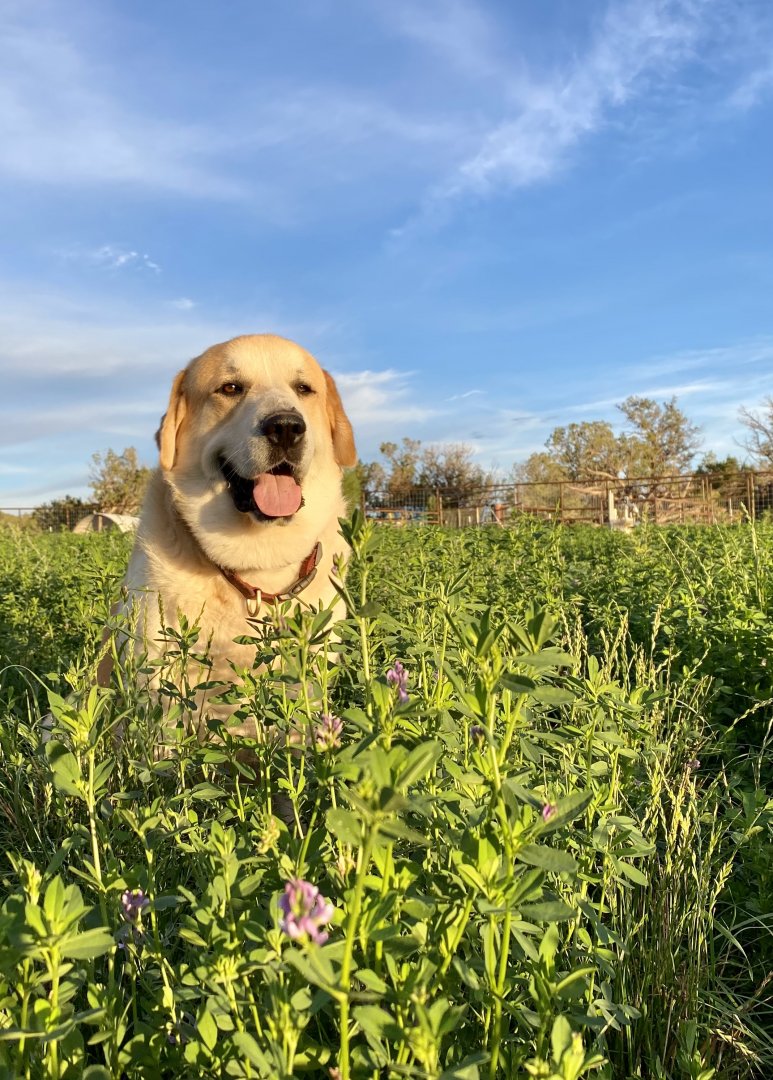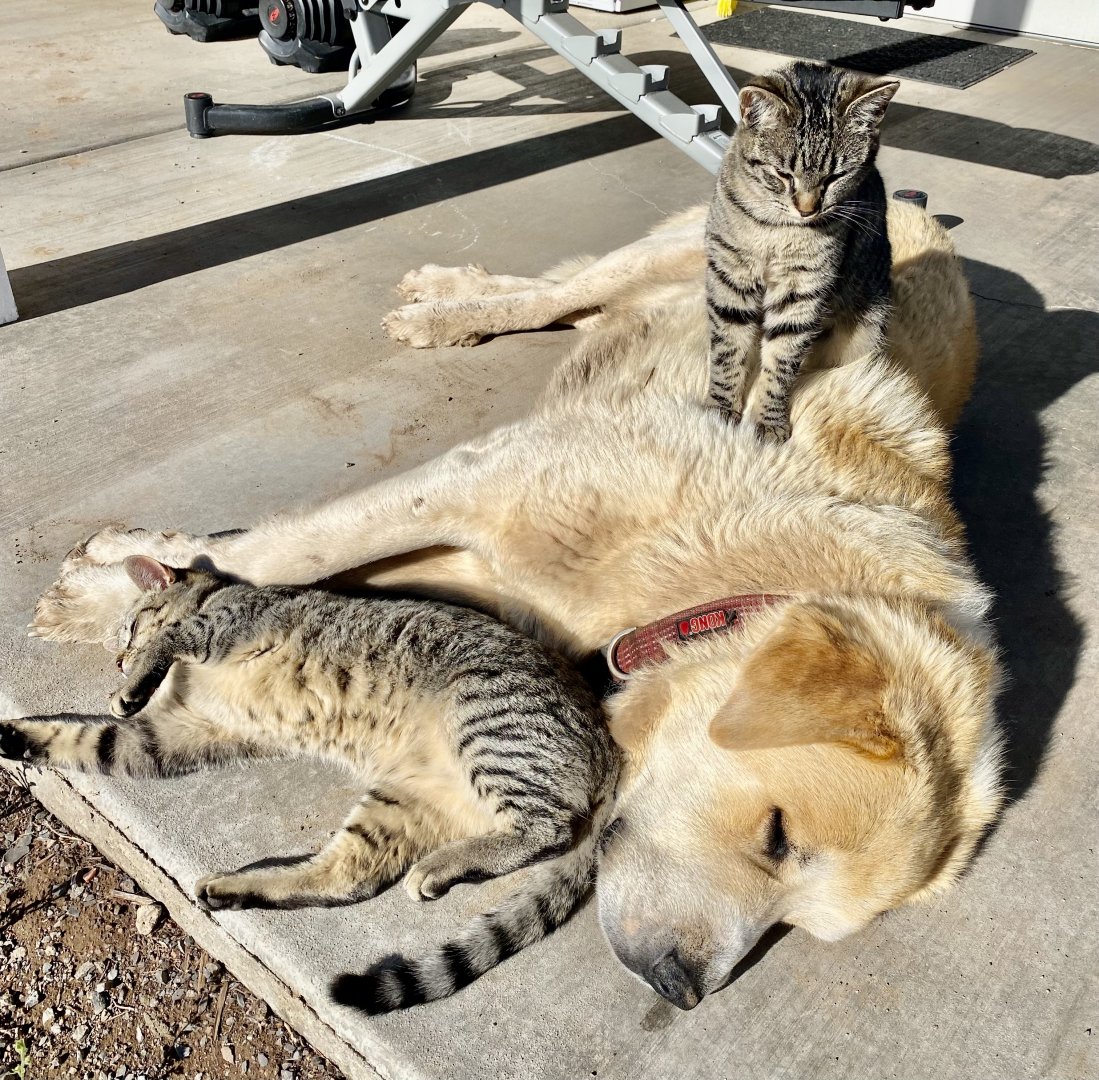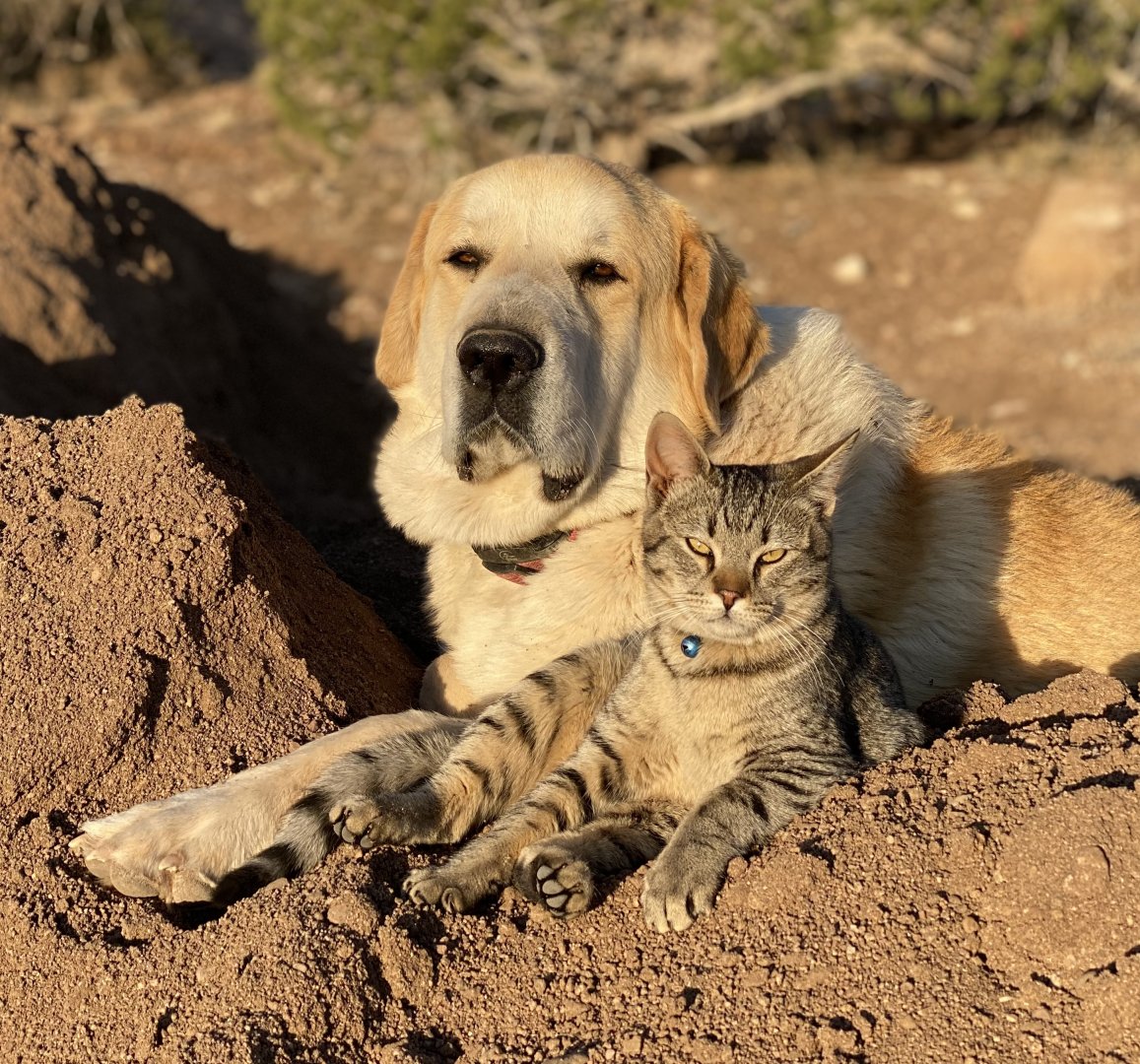 This life has always been the goal. I've enjoyed the work to get here but don't get off on it by any means. I've also enjoyed writing about this adventure and sharing it. I have re-read it several times over the years, and it's given me the energy to keep pushing through. Your enthusiasm and support have kept me disciplined enough to stay somewhat up to date with chronicling the journey, knowing that I would need the material for the rough draft of a book that I will start working on this winter. I'll be checking in with progress from time to time, and I swear I'm going to finish that pond if it kills me.
To sum it up, this adventure has given us everything we were hoping for and so much more. We've learned so much, met so many great people, and achieved better health, mentally and physically, along with an insane connection with the gal that was crazy enough to want to do this with me.
Mission accomplished but the story is far from over.