While preparing for all this, life still rolled on. Amy and I celebrated our 15th anniversary (together 19 years this month) by putting in a 15 hour workday cuz we're super romantic.
Thank you for visiting, don't forget to subscribe!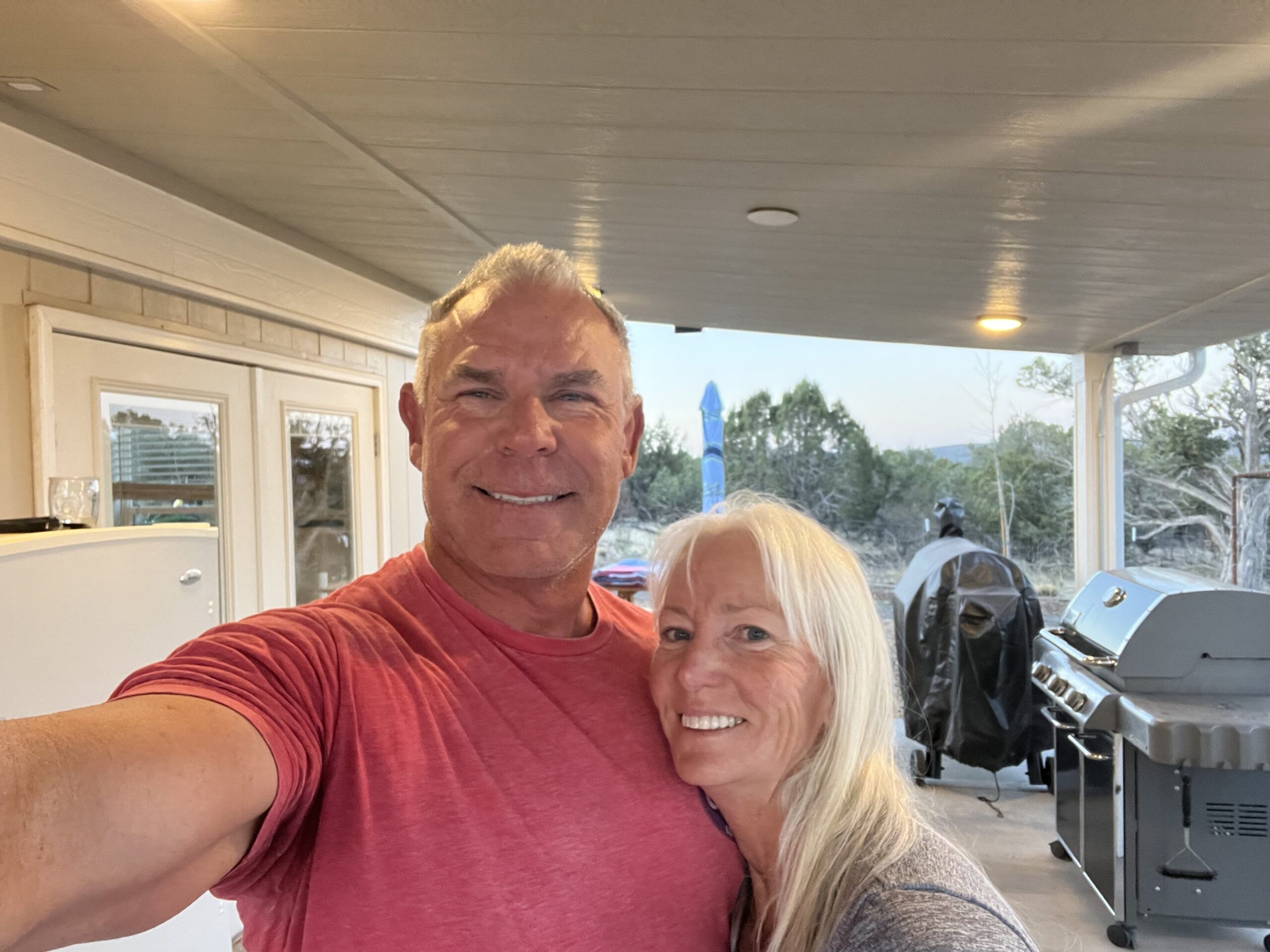 Things were changing once again. Our daughter and hubby had been communicating long distance better than they ever had and over time Shila agreed to reconcile if he would be willing to leave Texas and come live on the farm in a camper. He made a couple of long visits out here and seemed excited to do it. We had our doubts but if there was any way they could make this work- we were their number one fans. As you guessed, cabover life with a toddler lost its luster pretty quick. Fortunately, lack of money has never been an issue for them. She had a thriving business when they got together and he's been with a large finance company for close to 20 years, very well respected and at the executive level for quite a while. She sold her business during covid and was sitting on a nice nest egg too.
They busied themselves with buying a new 5th wheel and trying to get set up before monsoon season and winter (Possibly the biggest and fanciest I've ever seen}.
Needing a pad to park it on, Amy and I abandoned the first pad we cut in that was now used for storage and processing firewood etc. and turned it over to the kids. To live the life he wanted would require a real septic system and a real solar system- water was already available at the pad. This was quickly spinning out of control with the looming monsoon season and the cubic dollars this stuff now costs post covid prices. I explained what the reality was. We have the tools and know how to do most of this and have done it before. But, we would take 9 months to a year to finish a project like this. And that was before the farm business was this busy. Oh, and we also needed to get ready for the video I previously mentioned. "Kids, get your wallets out."
The solar had no chance at being mounted to the fifth wheel. With three AC's, there's not enough space on the roof to mount even a fraction of what they need. We would need to build a separate system and plug in like an RV park. I had a stomachache with the thought of losing the utility and usefulness of that pad. The dirt work alone would be $20000 to replicate today. It's got the best views on the property and the only buildable area with easy access to plentiful water and usable pressure.
"I bet we could add 3 more full hook up RV spots, tied to this new infrastructure for 10 grand or less in materials", fell out of my mouth one afternoon.
You know, cuz my plate wasn't already full enough. That one statement cost Amy and I way more than 10g.
Farming the septic out to a friend and local contractor took a big chunk out of the workload. We had already installed one ourselves, it's not as exciting as it may sound. The kids also agreed to bring in Chicken Dan at time and materials cost to help tie the project together. My work would be getting the underground handled and coordinating all this.
Northern Arizona Wind and Sun and Chicken Dan came up with the idea to do a complete system using a nice 20′ storage container I already owned. All the gear is now rated for outdoor use so the kids could use the inside for storage and or office area. Let's add a 325 gallon propane tank because dealing with 7 gallon bottles that go empty in the middle of the night sucks. Let's pre-plumb for an outdoor tankless water heater and backup genie too. Since trailer fires suck, lets add a fire hydrant with easily accessible 100′ hose on a quick reel. Oh yeah, lets make it frost free as well. Can't deal with mud so let's buy and haul 700000lbs of asphalt millings, lay it in and compact it.
Oh yeah, you have 7 weeks. Fuck me.
We have a crew of friends that come running in times like this. What we accomplished before the first summer storm still amazes me- even though we didn't finish everything. Materials lists were made. Amy jumps on baby duty and Shila and I hit the road for two days straight just collecting the parts and pieces to pull this off.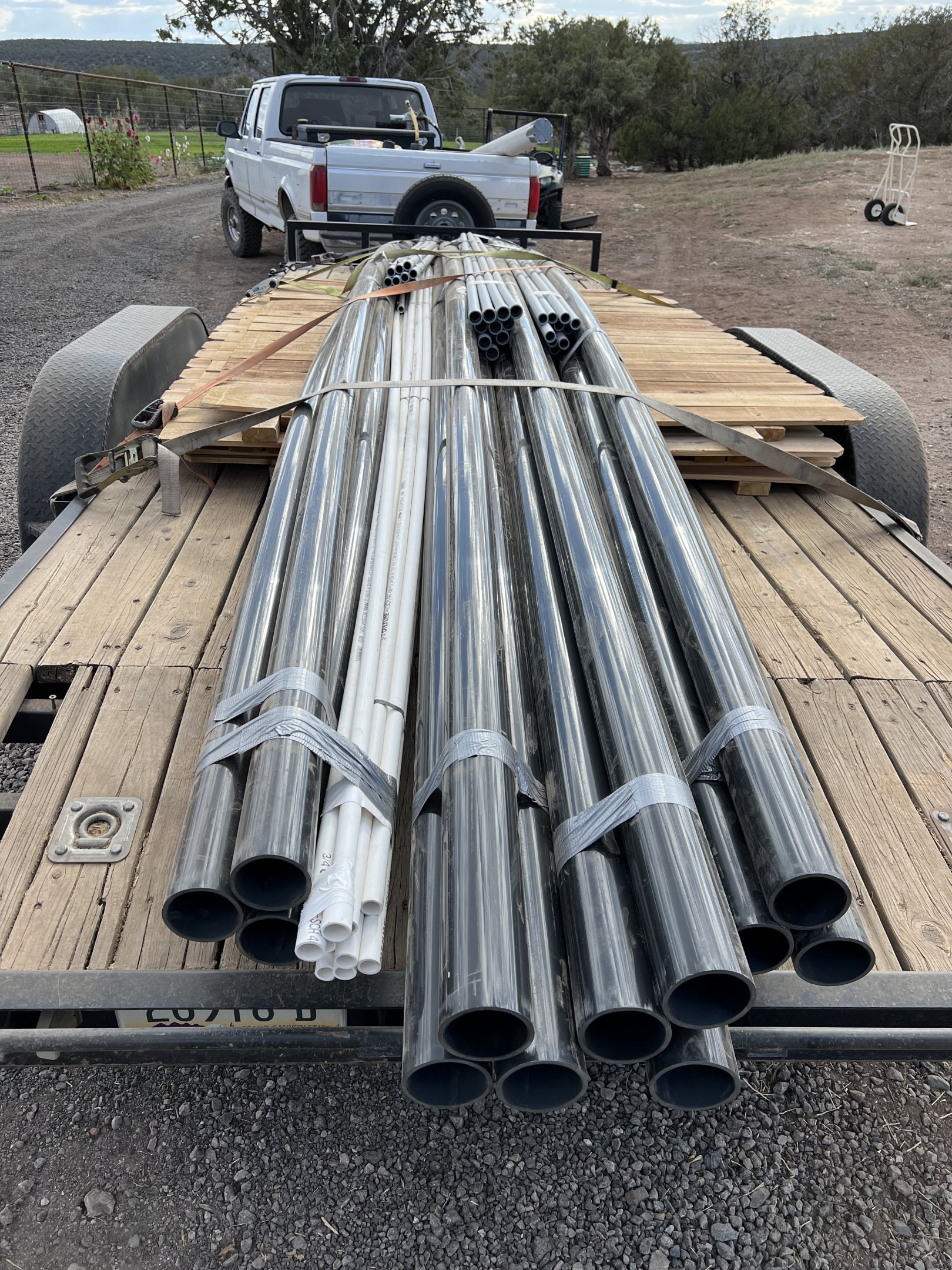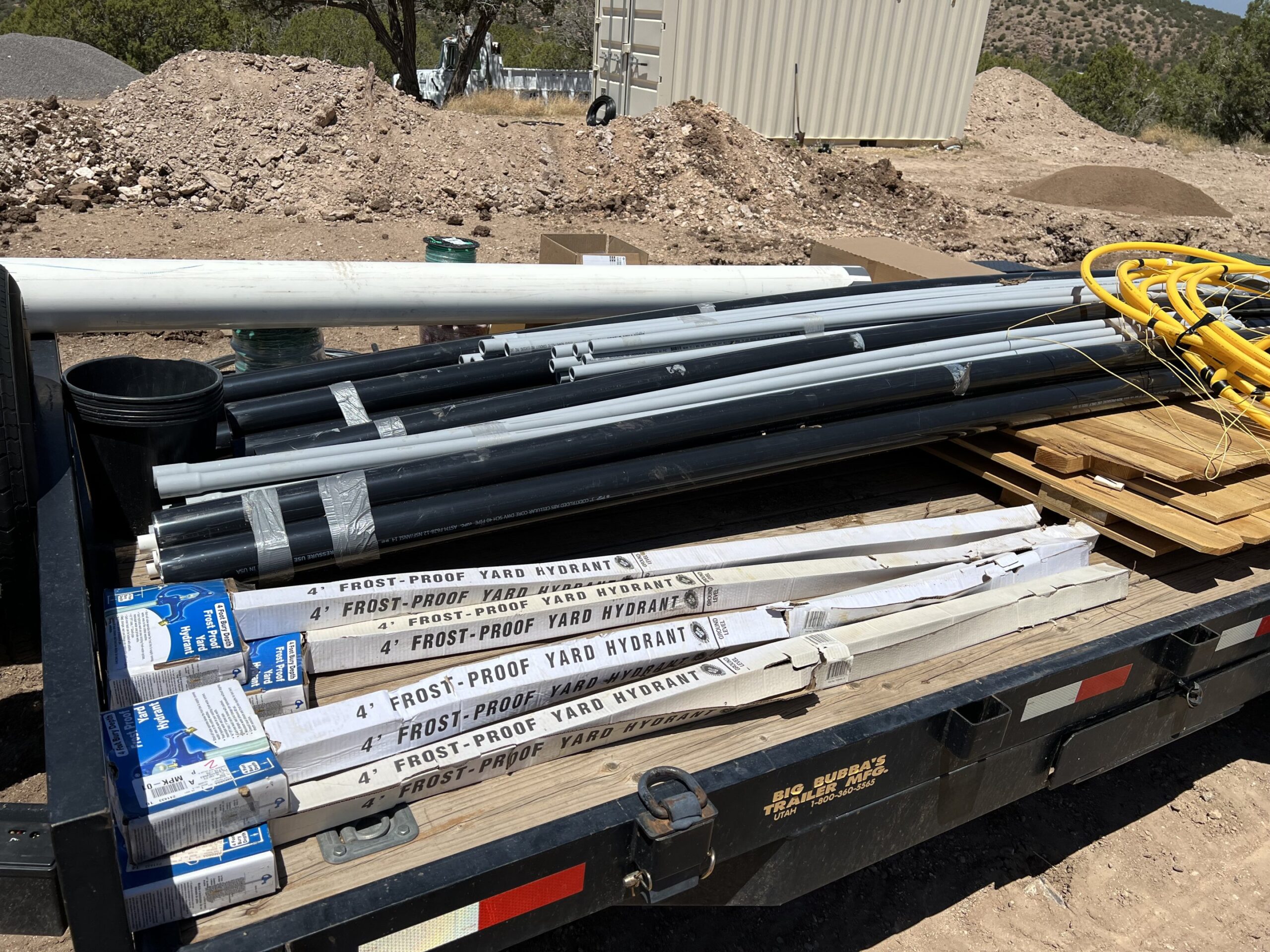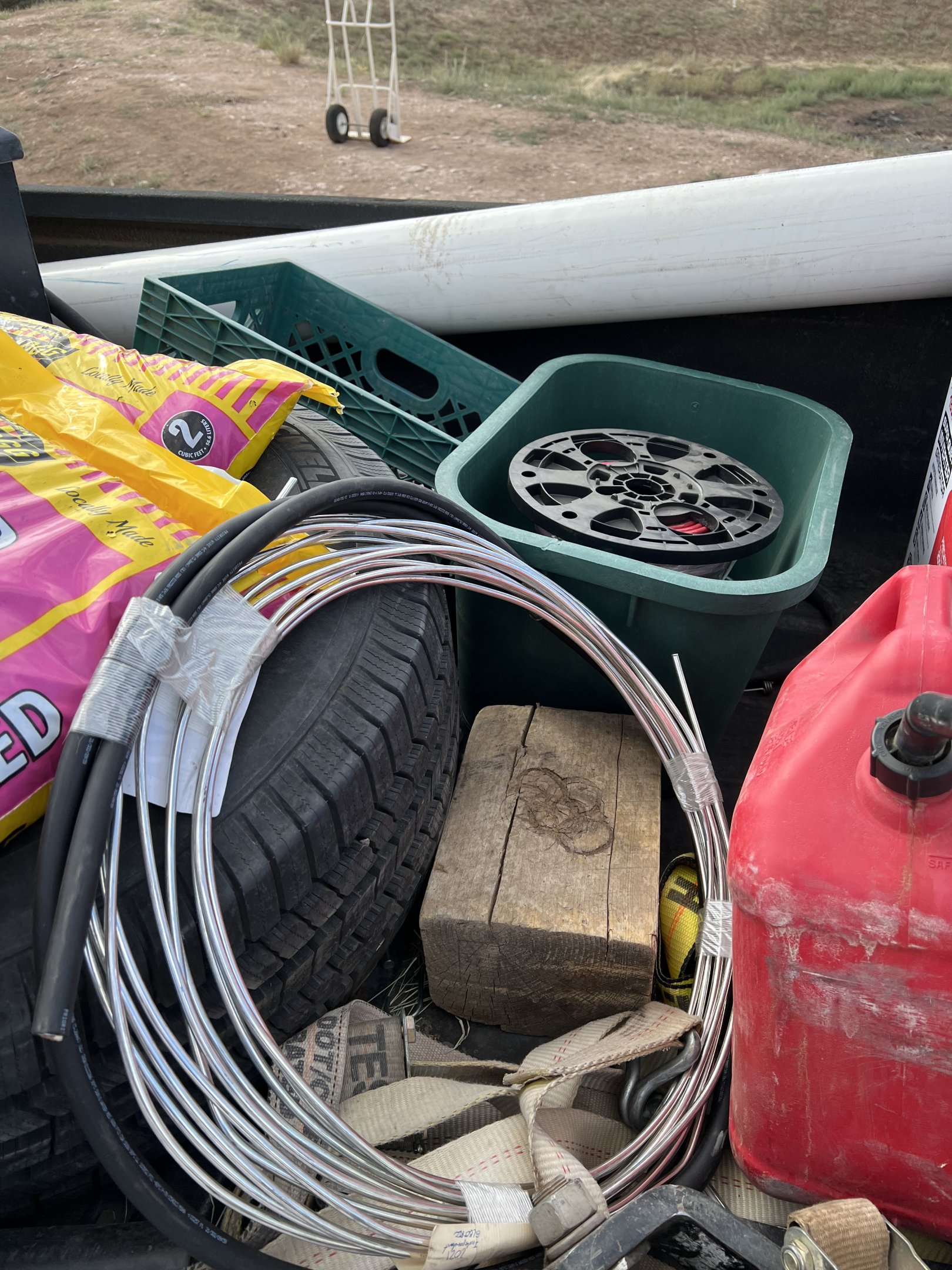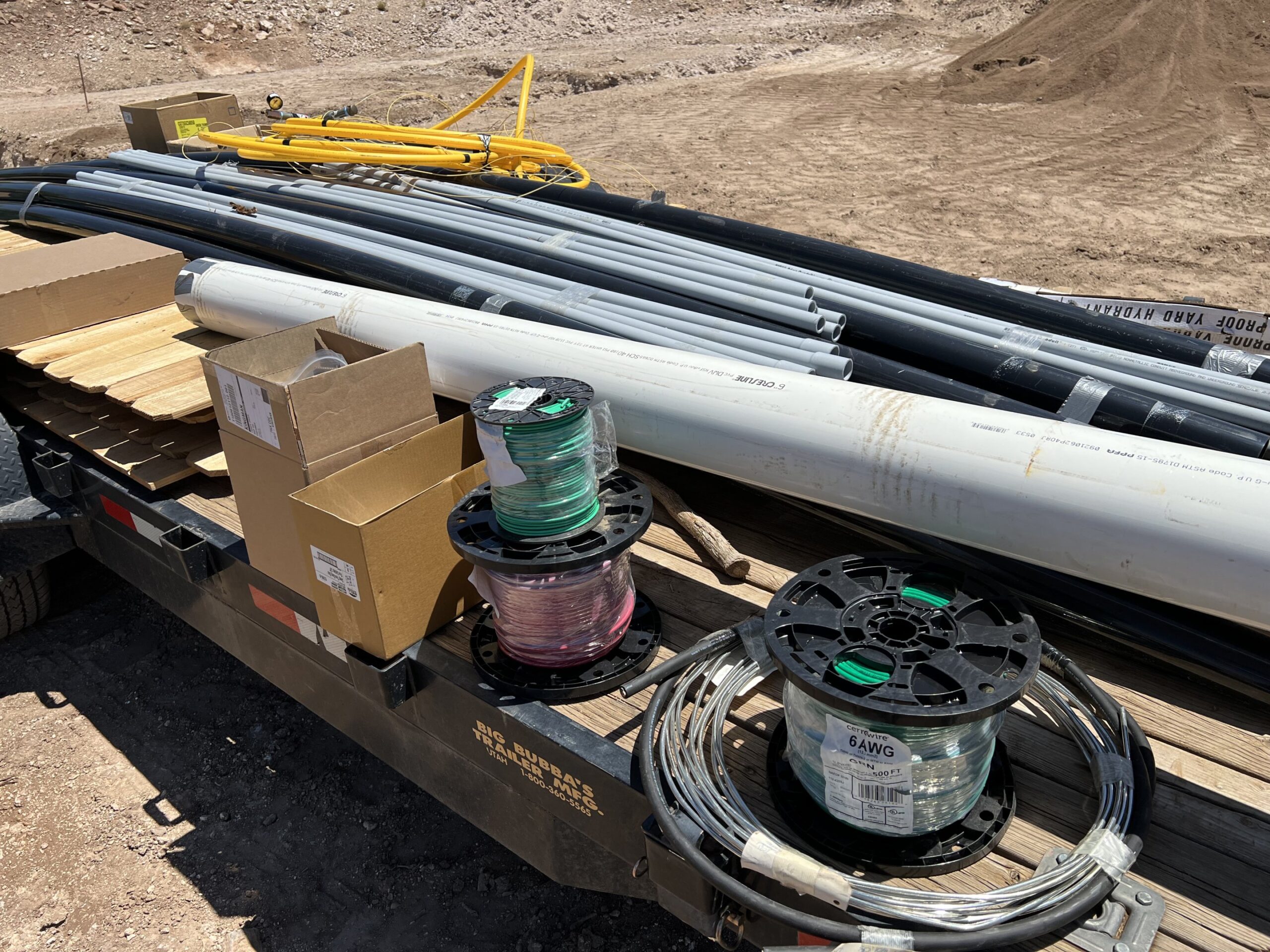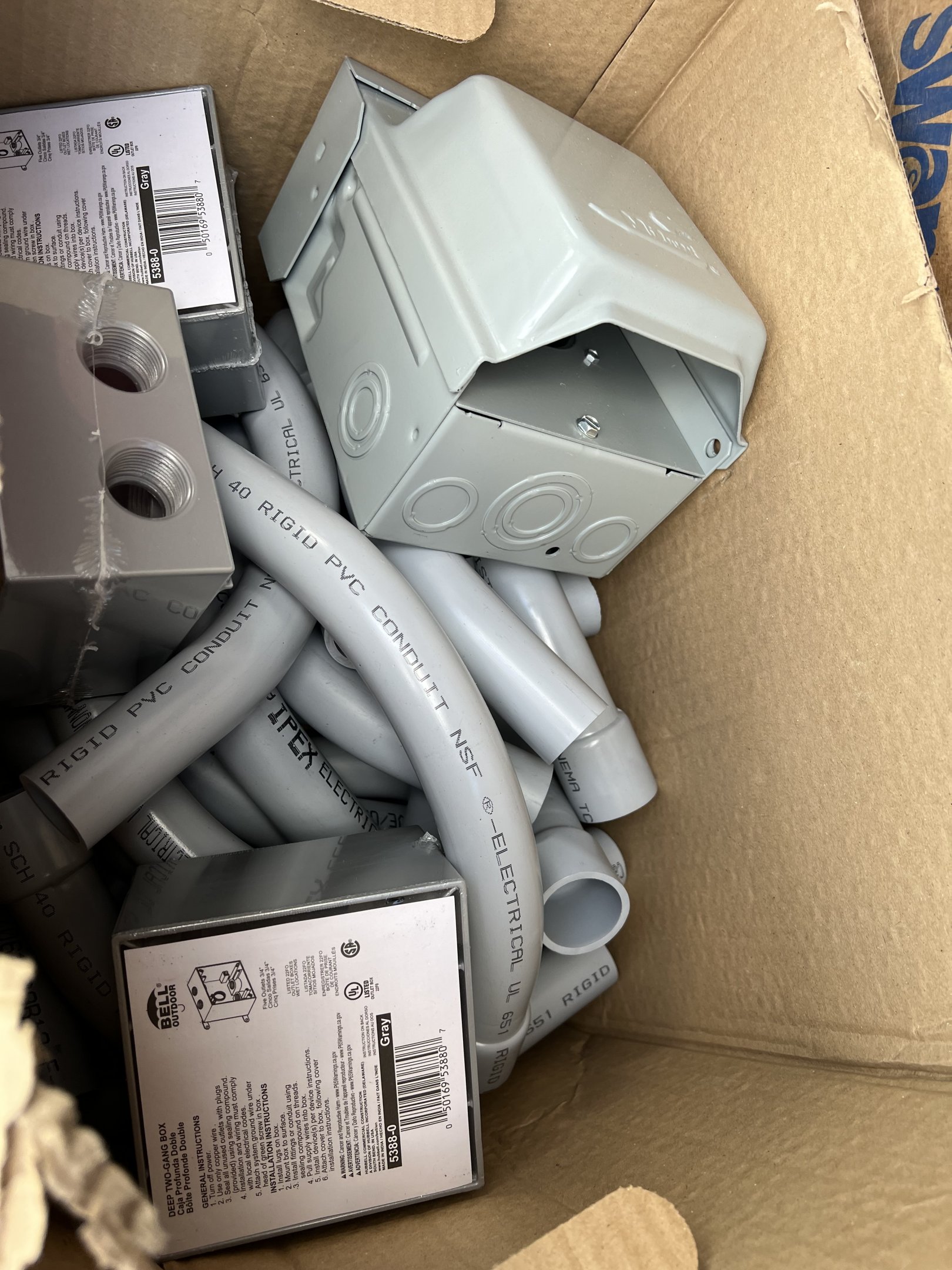 It didn't take long for Wind and Sun to get the parts in for this project. Since the kids paying the bill, she takes the time to go line by line on the invoice to verify it's all going home with us.