Next up was laying out the water system and installing before the top rails went on the fence frame.
Thank you for visiting, don't forget to subscribe!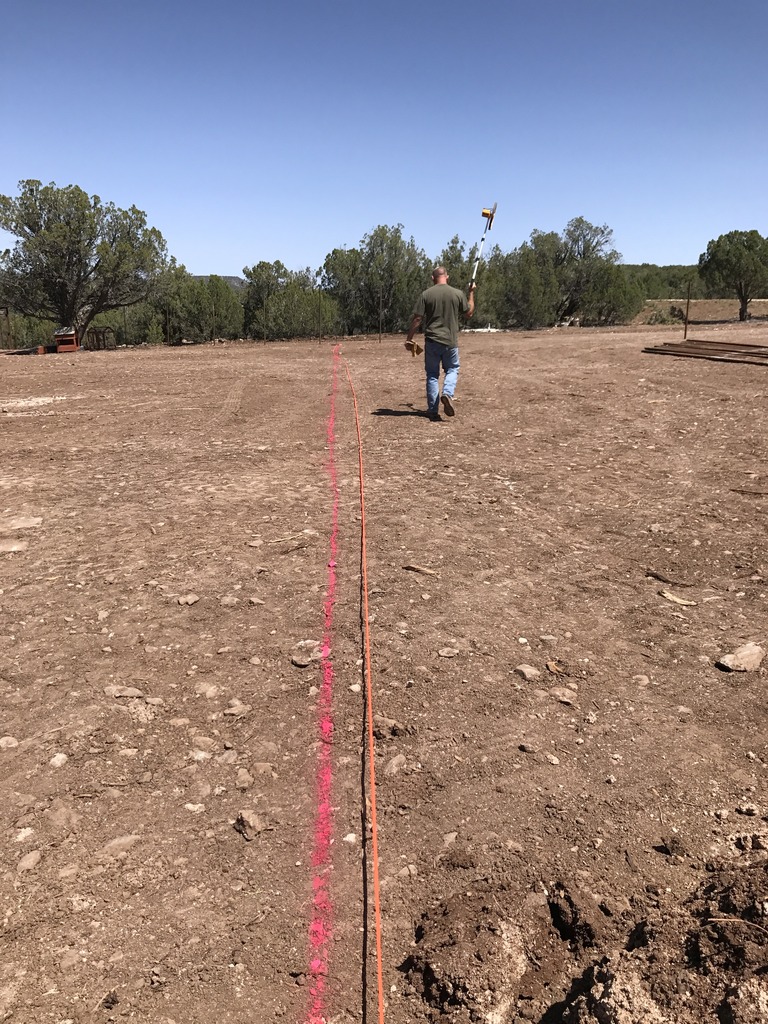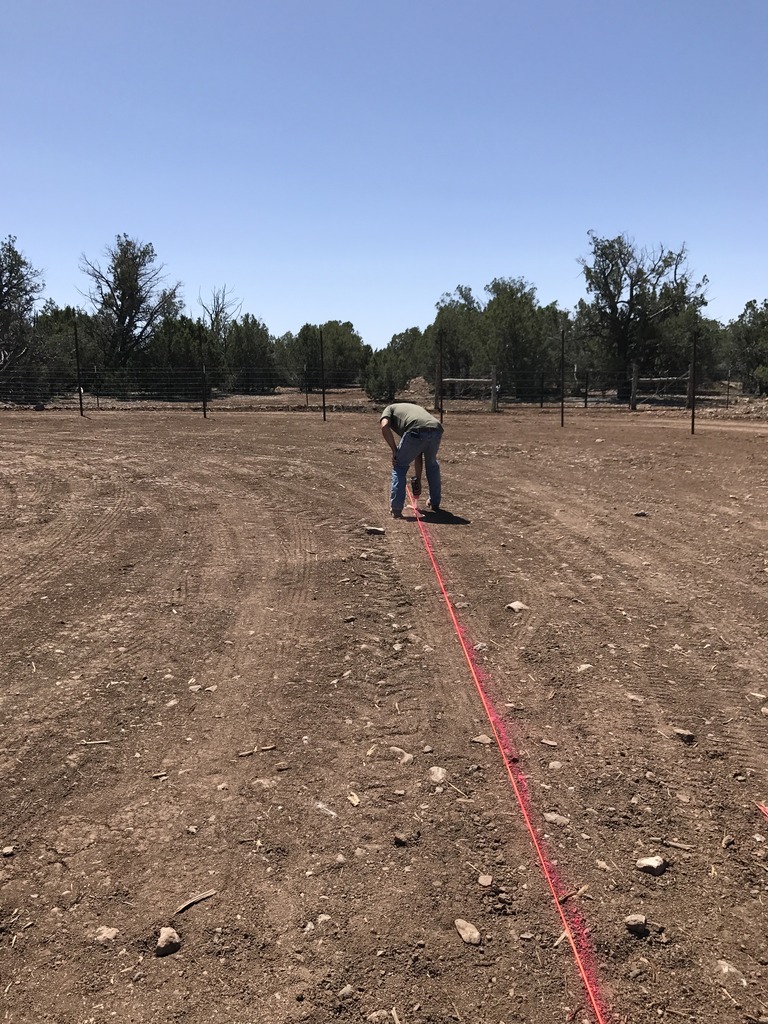 This is the end of the run from the last water line project. It was easy to dig up and tap into now that we've got the design figured out better.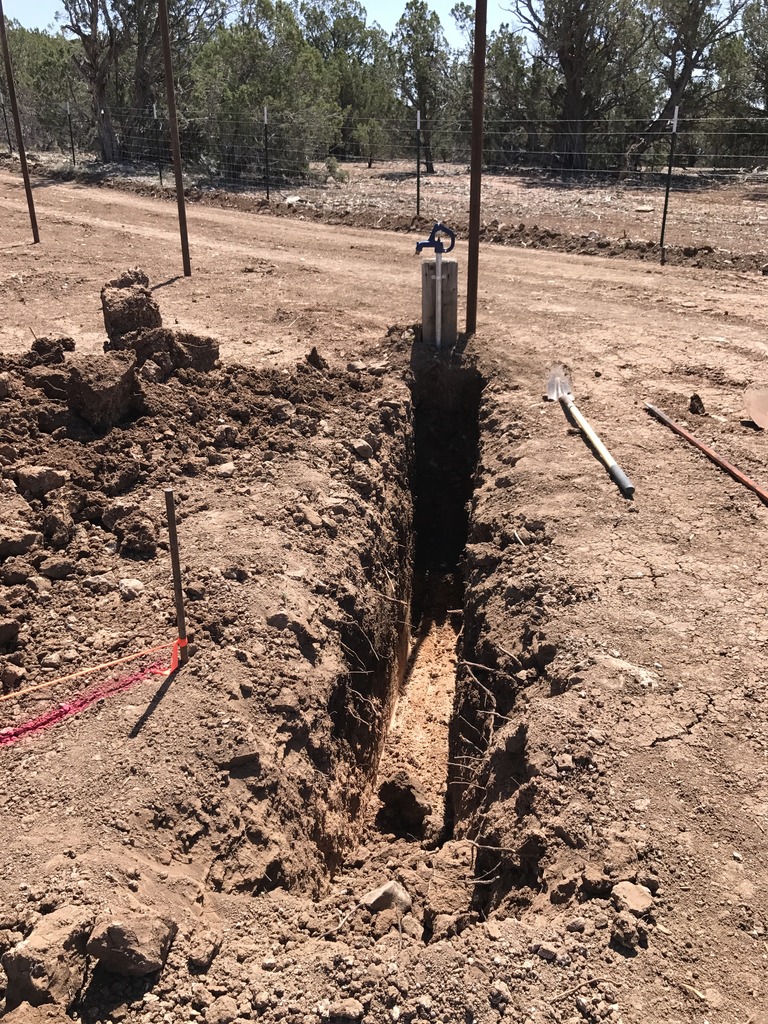 Amy climbed in the backhoe bucket to get a pano pic of the whole thing laid out before I did the dig. All together it's 450′ of 2″ main line with 6 frost free valves, 6 irrigation boxes and conduit run to every post to eventually pull wire and power timers/valves etc.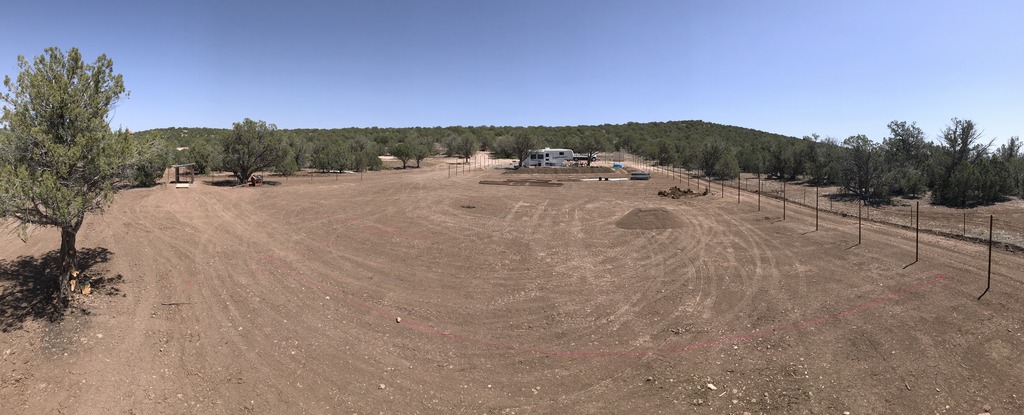 Hope this picture explains why we waited to do the top rail.