By now, we were completely comfortable with our solar-powered off-grid existence. We had the practical experience to size our system correctly and worked with an engineer at Northern Arizona Wind and Sun to put together the final plan, which included solutions for placing our panels so far from the house (so we don't have to look at them). They provided everything we needed to apply for our owner-builder permit on the system as well.
Thank you for visiting, don't forget to subscribe!
Easily the most expensive load this old stock trailer has ever hauled.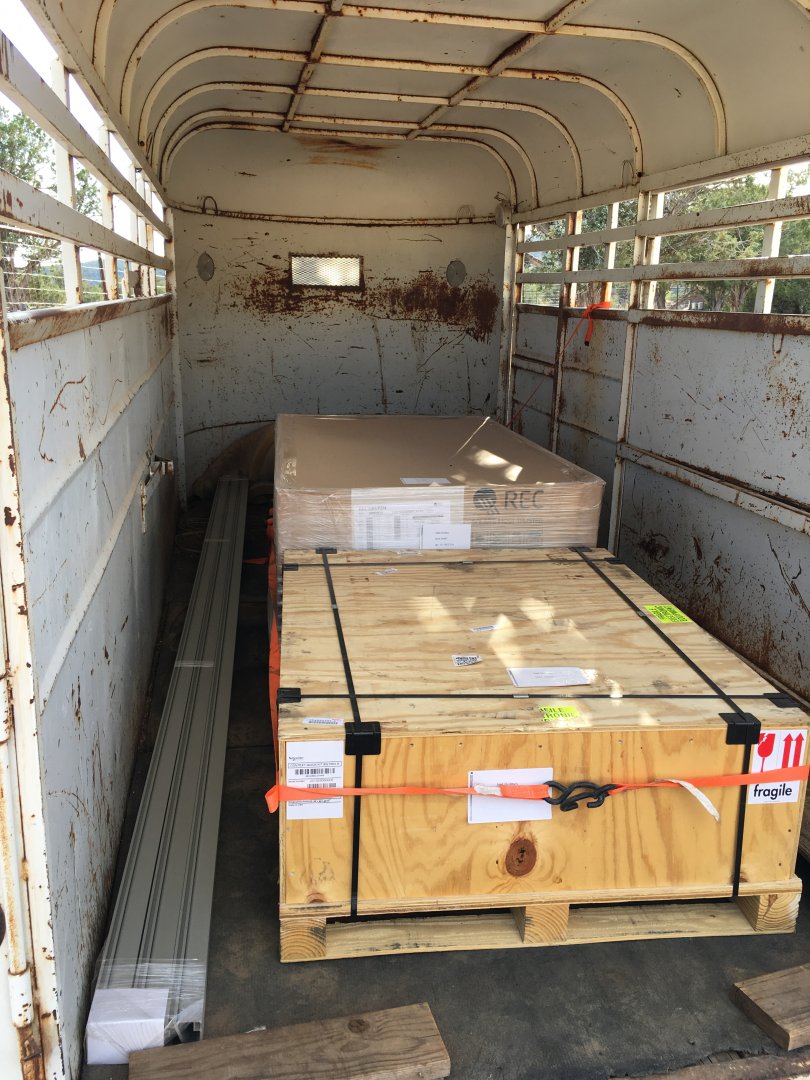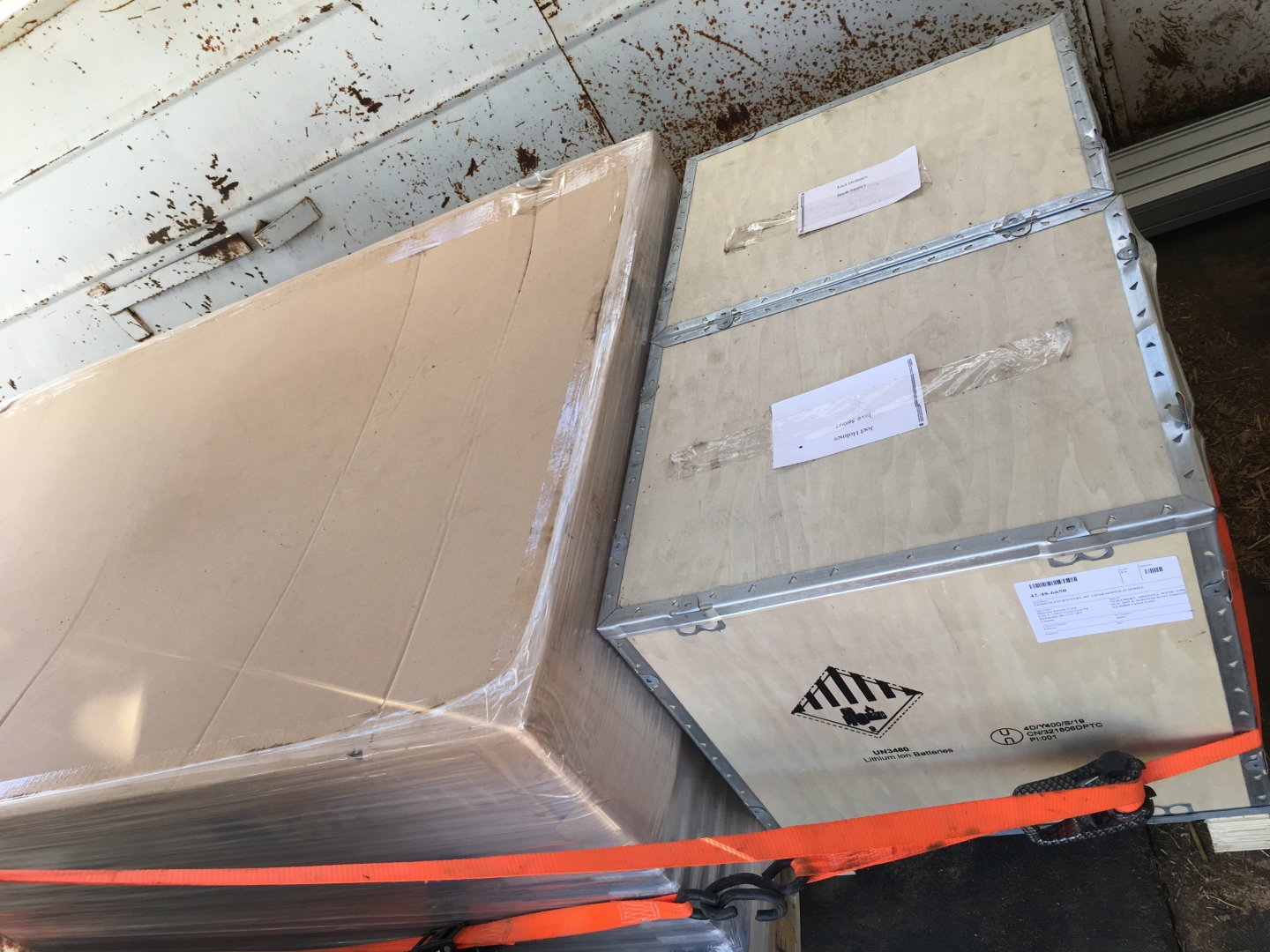 As I mentioned, the panels are a good distance from the house. The solution was high voltage so the wire size could be reasonable. (I believe it ended up around 540 volts or so). I wanted a pre-wired, plug and play panel and Schneider was the only company that offered one with a 600 volt charge controller. I had my heart set on Outback equipment but couldn't be happier with this set-up.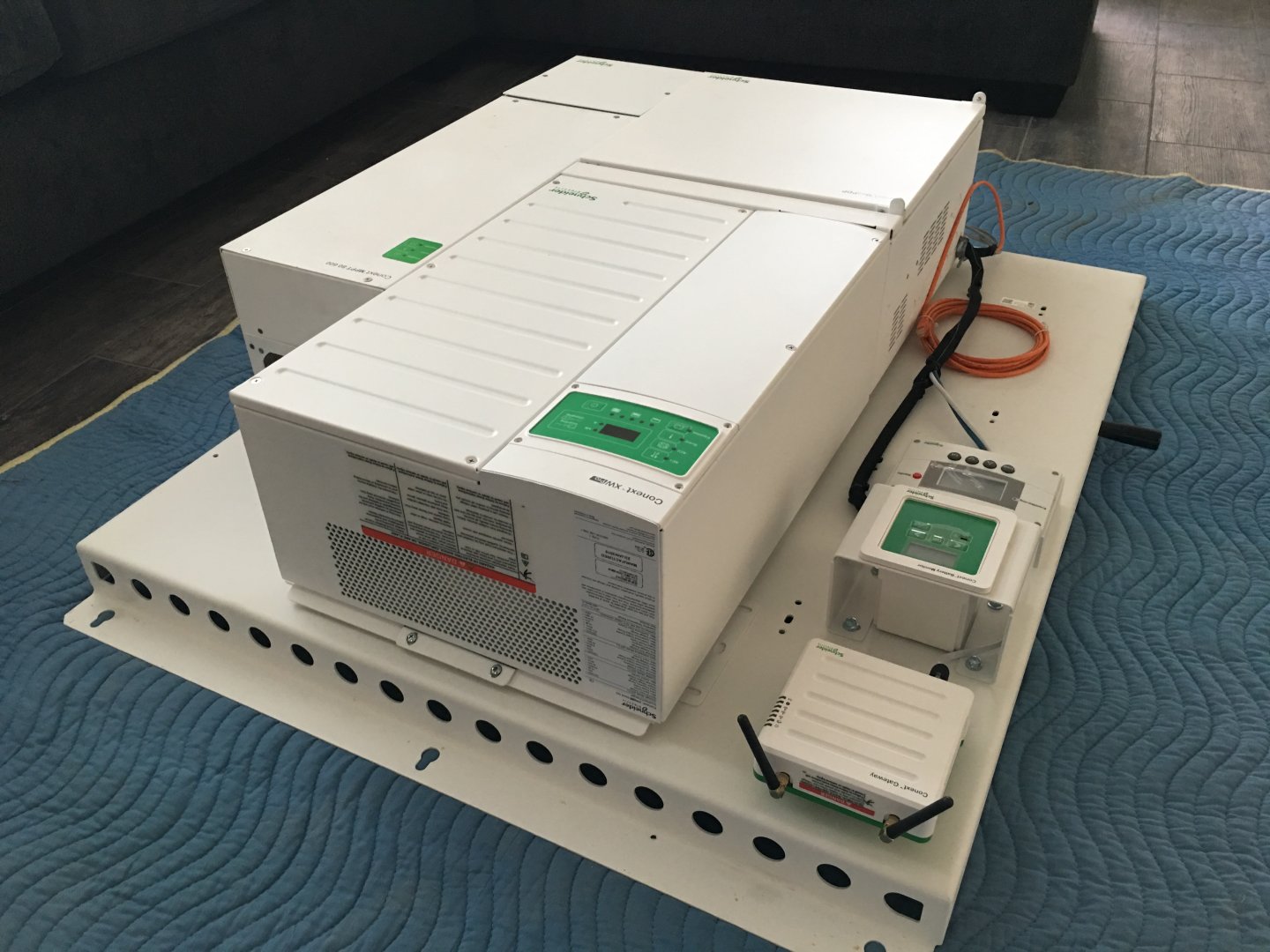 Our array is right at 4000 watts, which is less than the original design. We changed to Lithium batteries which charge faster and require a smaller array. I was skeptical at first but Northern Arizona Wind and Sun had never steered us wrong. They were correct, we are at 100% by 9:30am on average. When permitting a system like this there are no shortcuts. Everything is so over engineered to cover a nationwide variation in extreme weather. Not wanting to spend extra money on an engineer to tell us the minimum we could do, we just went with the supplied engineering plans to keep the county happy.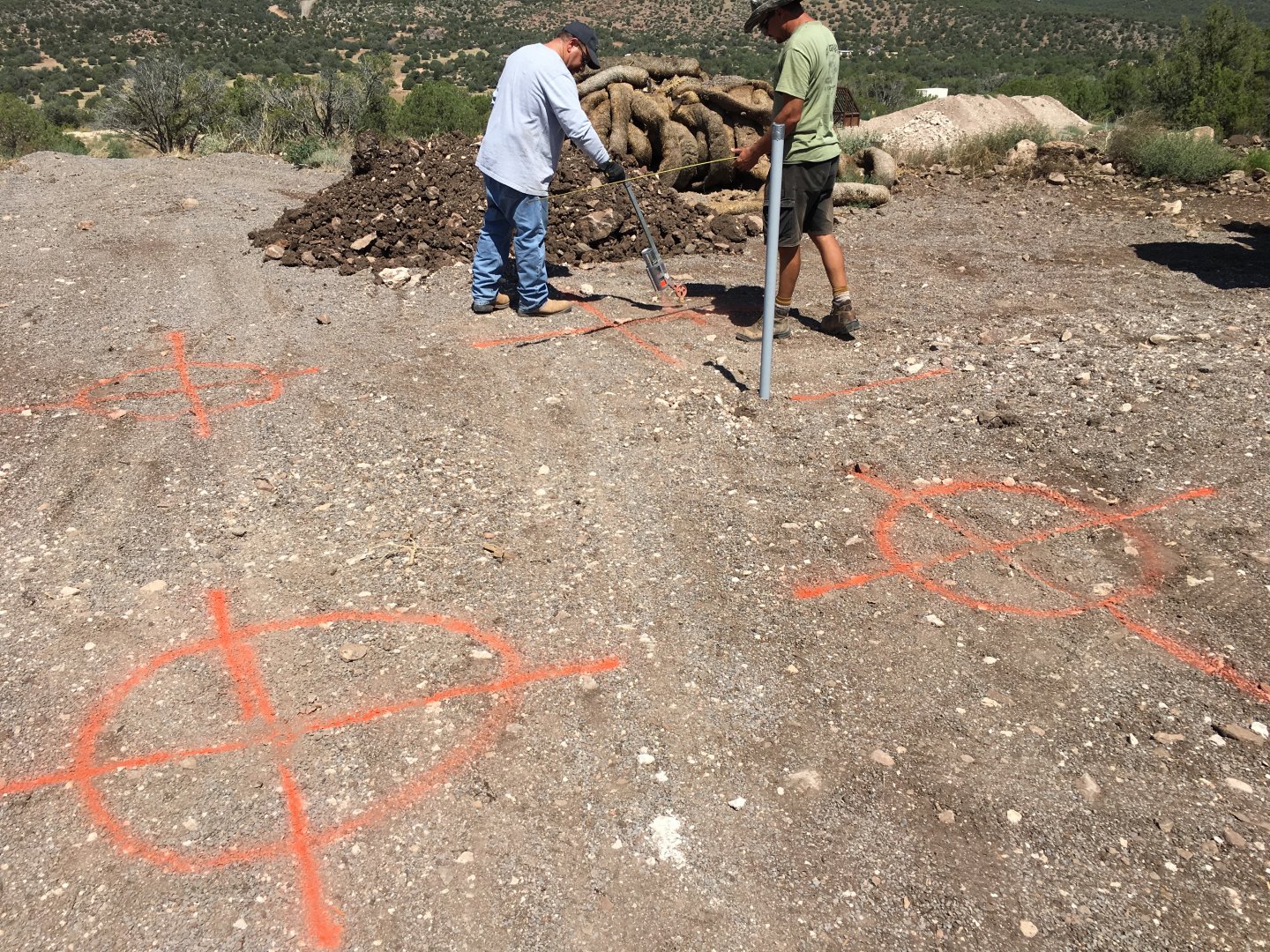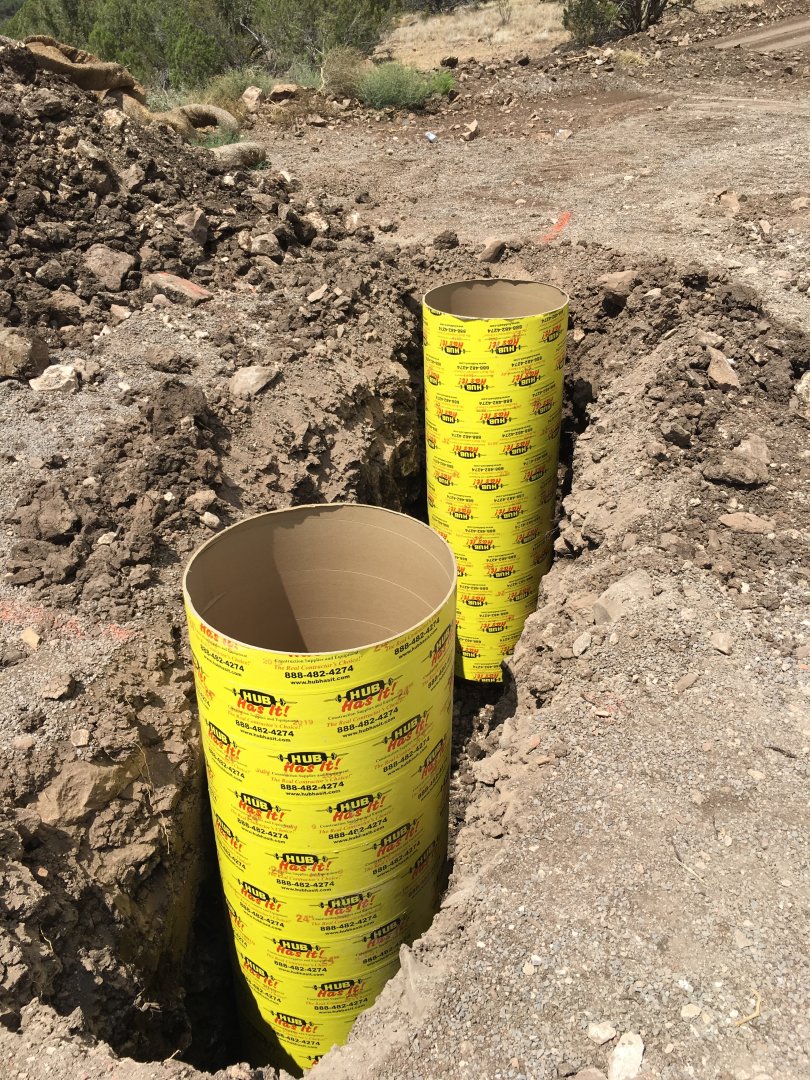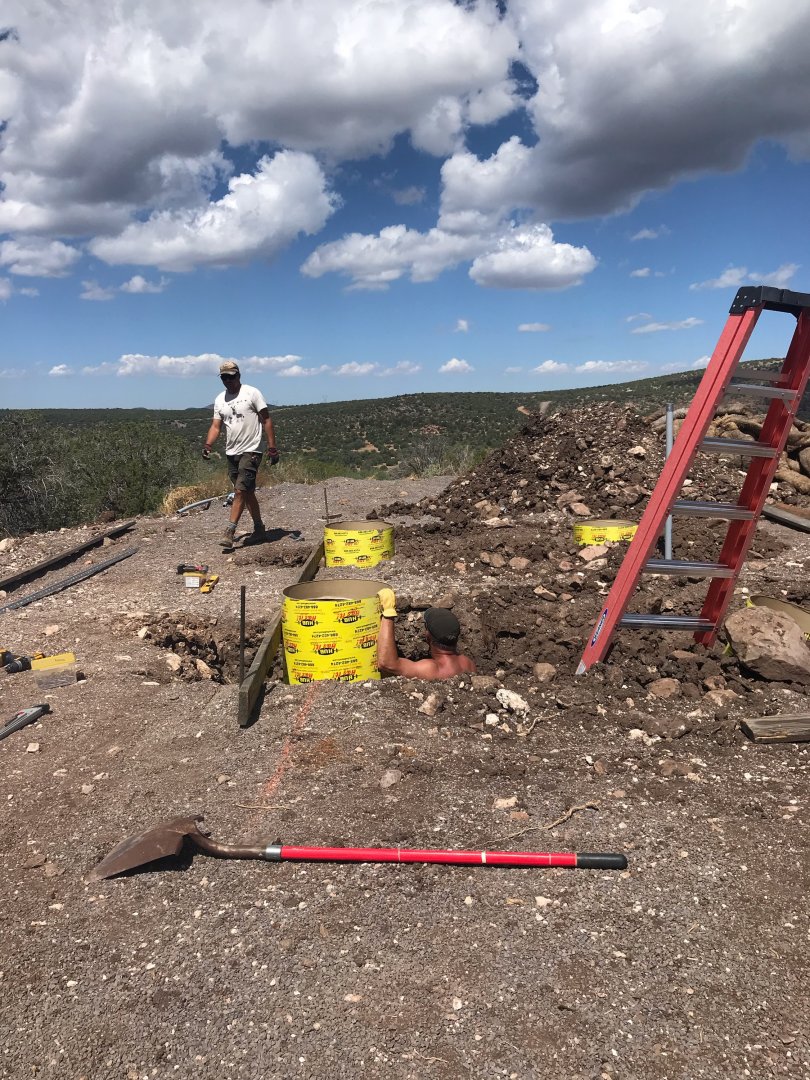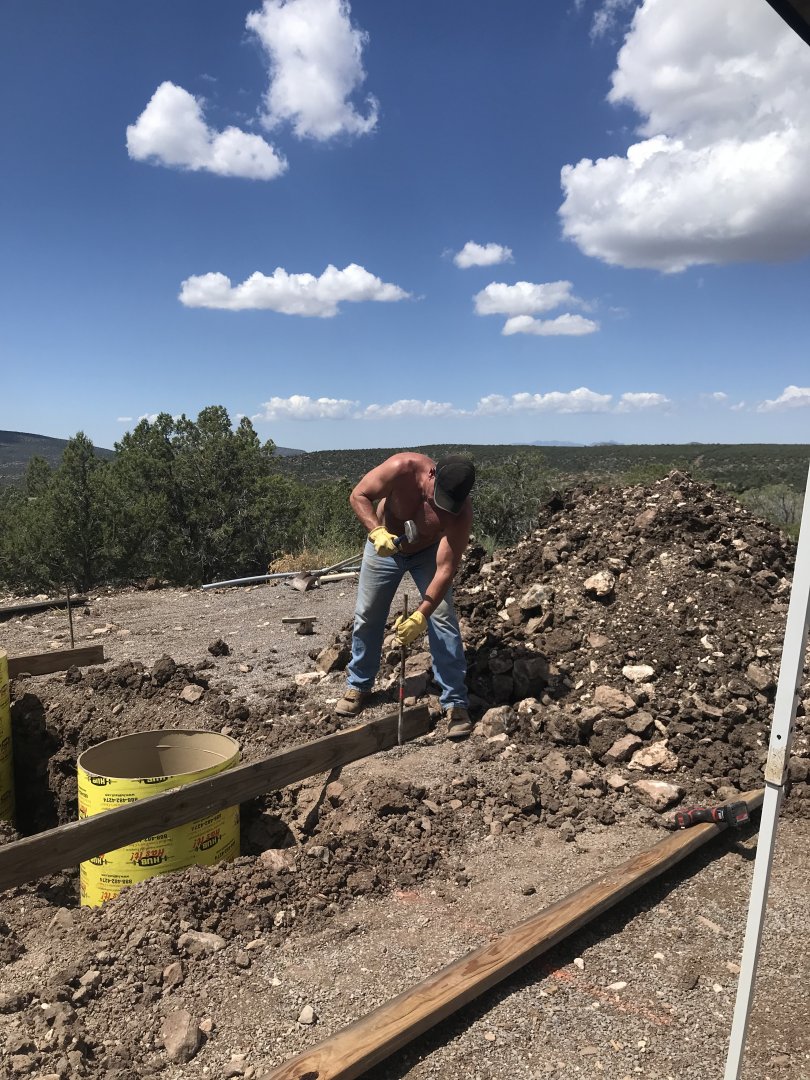 My buddy came up with the idea to use uni-strut to build a frame to hold the uprights through the concrete pour. Time consuming but we squared it within a 1/16th". It worked pretty bitchin.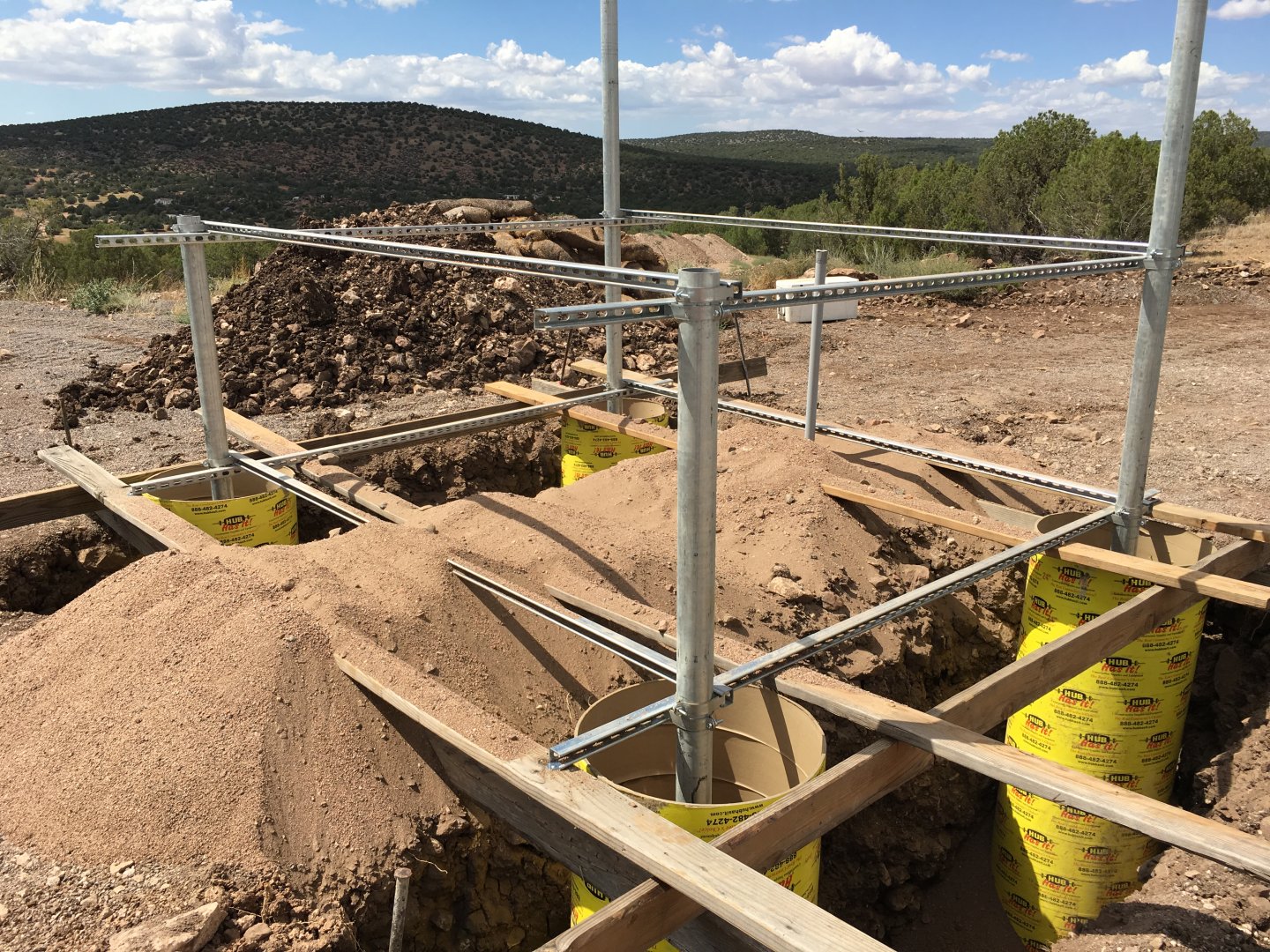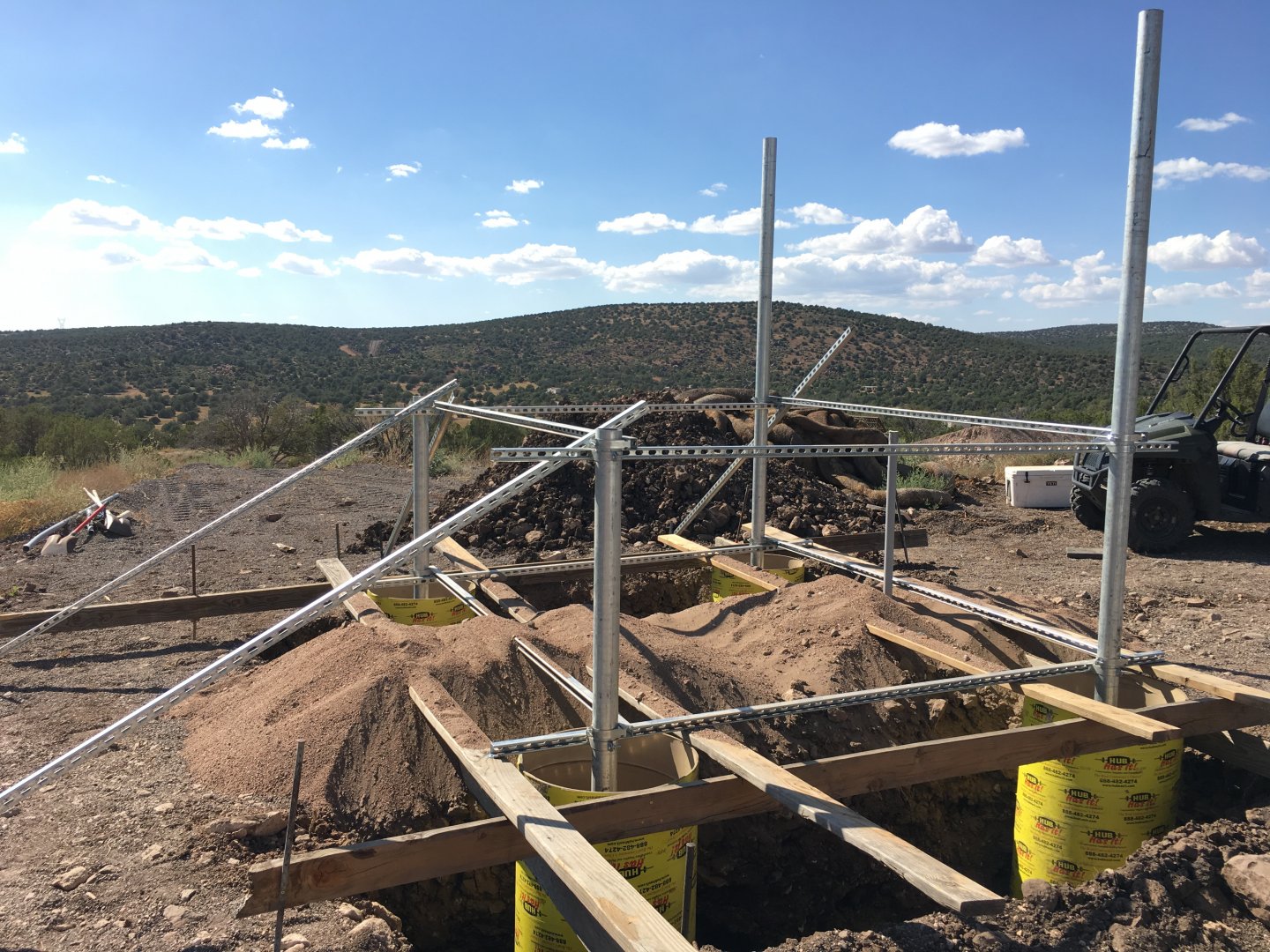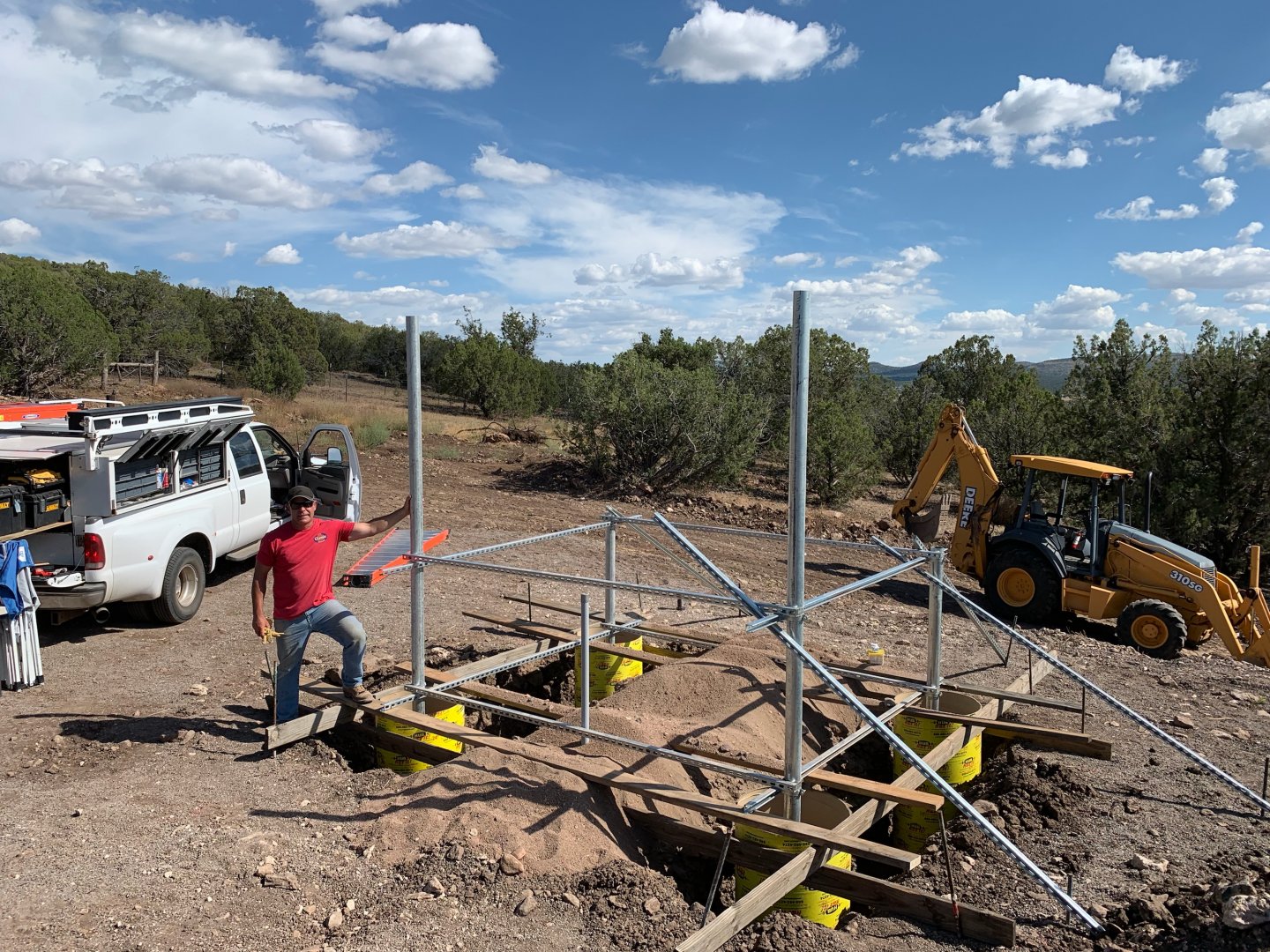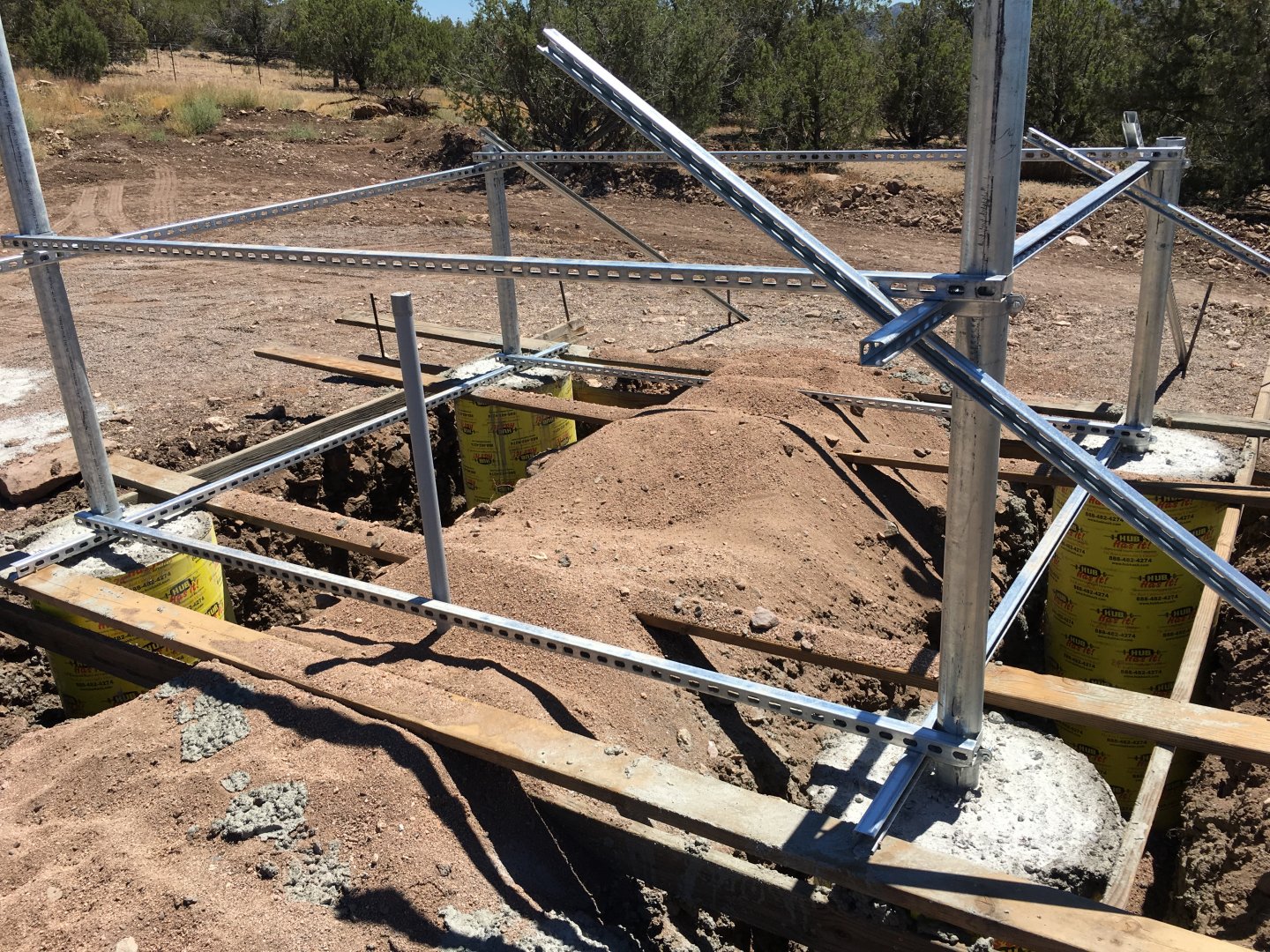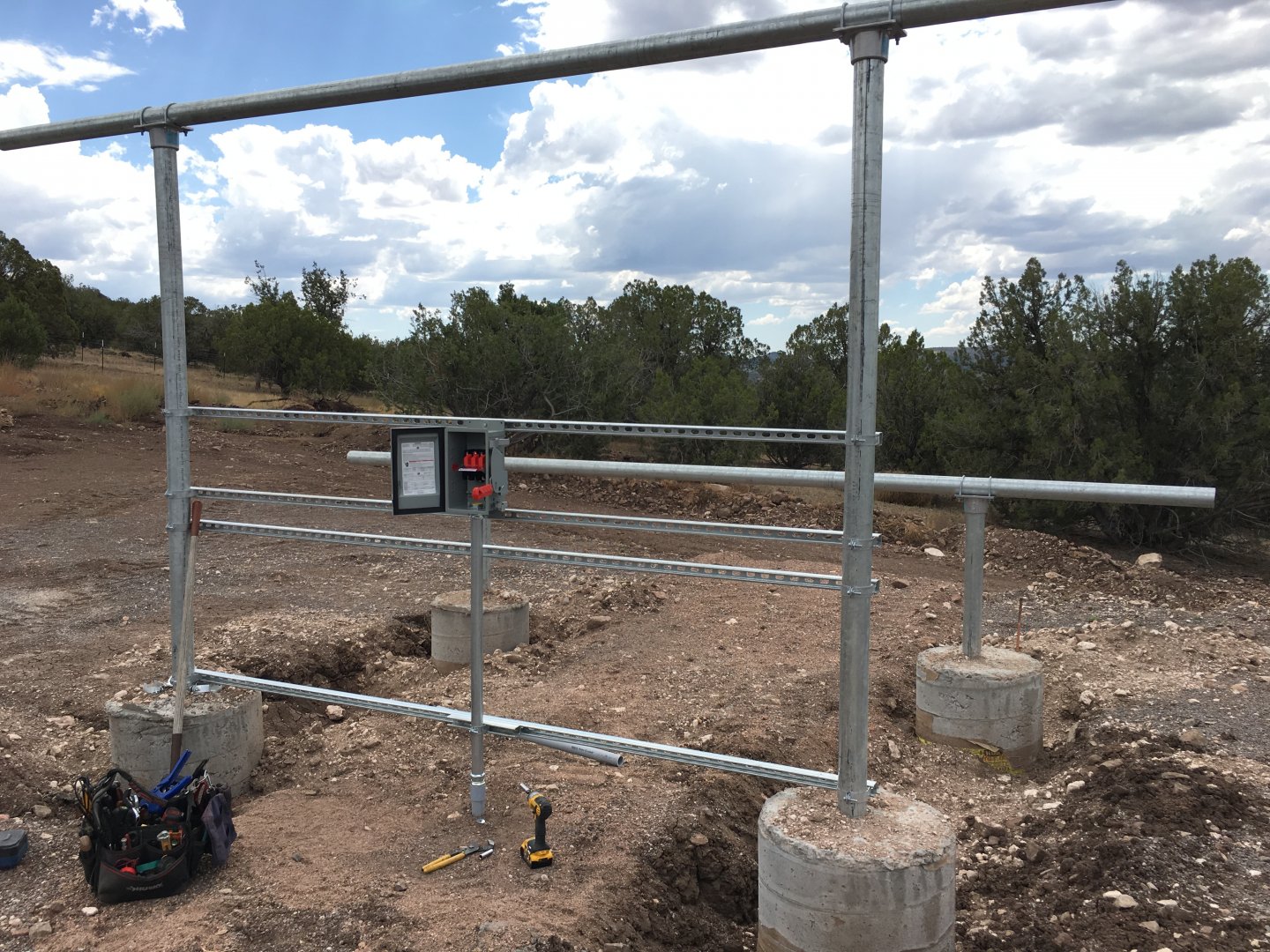 We may have gone a little overboard on the grounding but wanted to steer clear of trouble during our monsoon storms. 4 8′ ground rods plus 4 3″ galvanized uprights all chained together with exothermic welds and 4 total 600volt lightening arrestors throughout the system.