The next major project on the list was fencing. There are several types and styles of ranch fencing that all get the job done but we really wanted the look and quality of Juniper/Cedar fence posts. It blends perfect with our native trees and will easily outlive my kids (there are similar posts around our area that were put up in the late 1800's, still functioning).
Thank you for visiting, don't forget to subscribe!
Originally, I had planned on doing the fence myself with help from friends on weekends. This would have taken the better part of a year as the fence line is over a mile long. In the end, I hired a great group of cowboys that fence for day wages. These guys are animals when it comes to work. I don't know how else to put it. 12 hours was the shortest day they worked. I can put out a good day's work but at the rate we were going I was happy to be covering the labor charge. It would have cost me 4 times as much in time off work to do this all myself.
Clearing 6000 feet of line with chainsaws and pounding 6′ T-posts every 12 feet by hand with several needing to be drilled into solid rock took 4 very long days.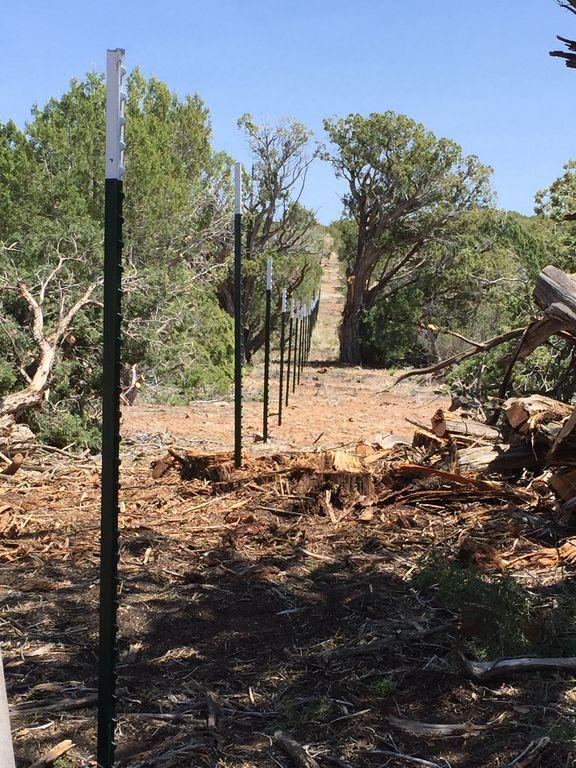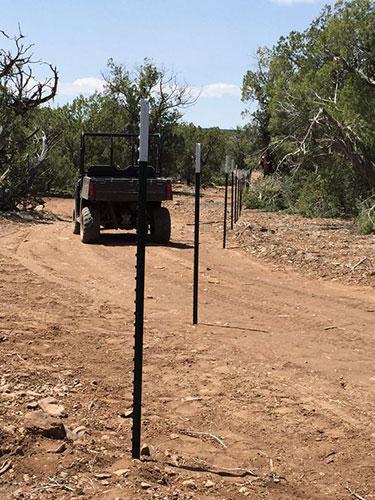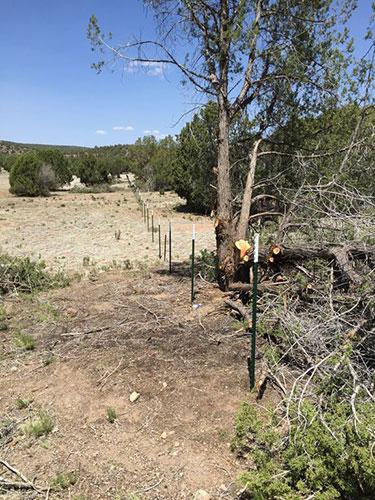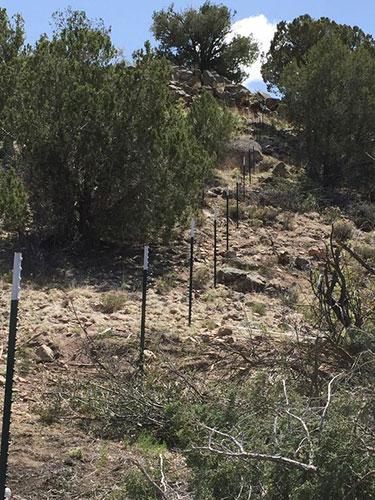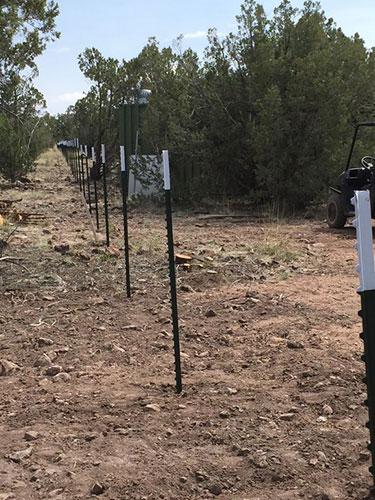 Next up was holes for corner posts and gates. Three feet deep, some in solid rock.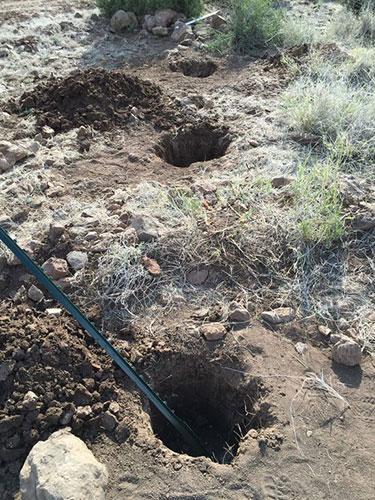 Then it was time to start setting posts. Tamping bit on a jack hammer to fill in all three feet. These things are so stout, you wouldn't want to hit them with a truck.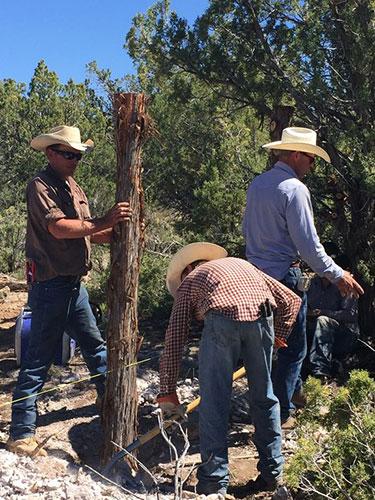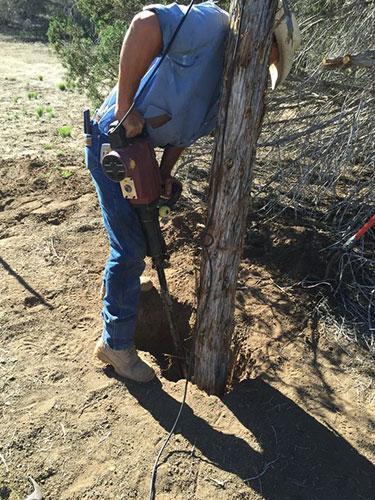 After posts were set it was time to set lateral posts to make the "H" brace.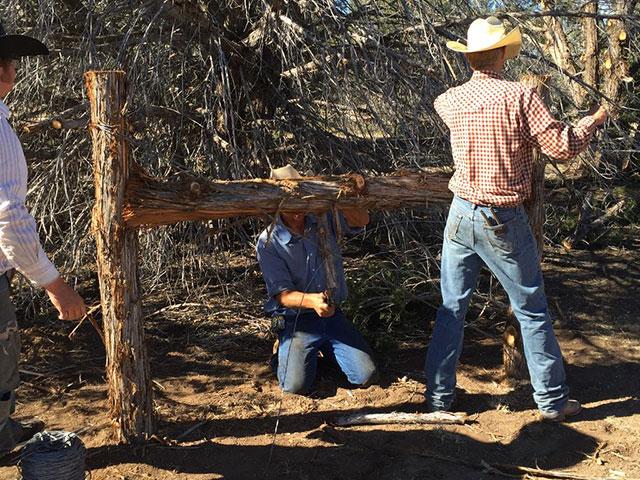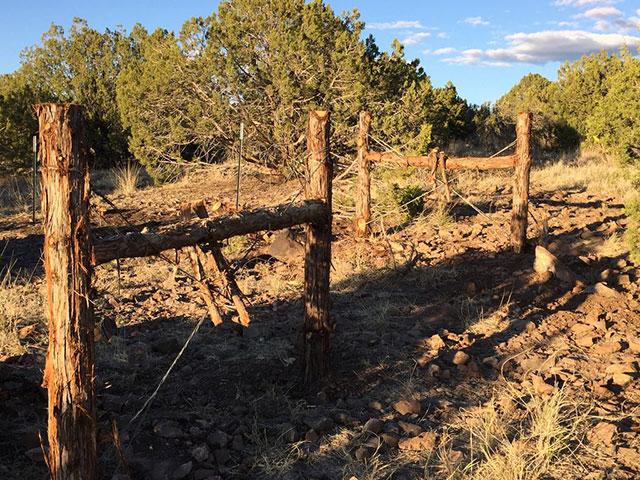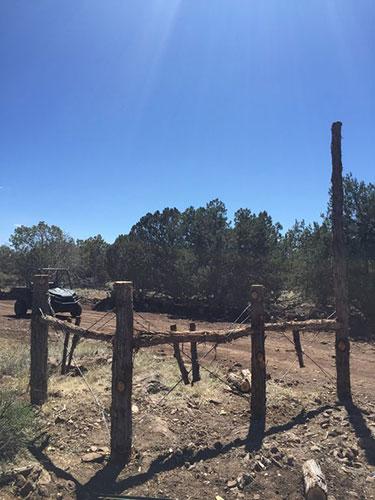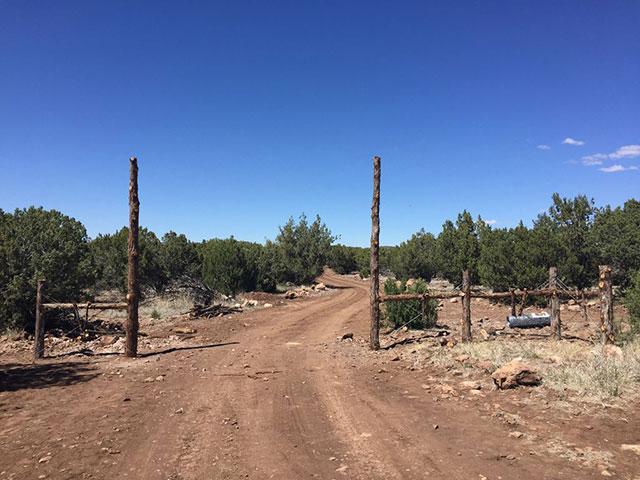 Hanging the wire, quarter continuous mile.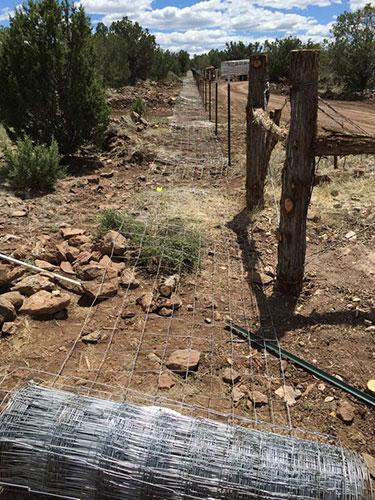 Finished fence.