In a nutshell, Permaculture is the science of working with nature to produce a desired result as opposed to trying to beat her. This can only be done through great design and a massive amount of inputs up front on a large project like ours.
Thank you for visiting, don't forget to subscribe!
He offers an annual course that promised a clear vision for designing a project site while you work toward a Permaculture design certificate. The course is not cheap, $1,000 and is time consuming at 12 weeks. It's a lot of money but it doesn't take long to spend $1,000 running equipment on a project that might need to be re-done later. The 30-day money back guarantee sealed the deal for me.
It started February 1st which was perfect as the property had a nice blanket of snow covering the muddy roads underneath. It was break time anyway.
Two weeks in, my mind was blown. I won't be asking for my money back.
Four weeks in, I already identified several things I should have done different that would have saved me several thousand dollars.
At about the eight week mark my thought process started to change. I could easily see contours and grades and had a new understanding of what I was looking at as I walked around the property. Everything looked different. Everything.
To complete the course and get the certificate I had to submit a completed project design that showed I had learned the material. Not sure I cared about a piece of paper but a good design is what I set out for to begin with. After an estimated 300 hours of work, it was nice to get certified.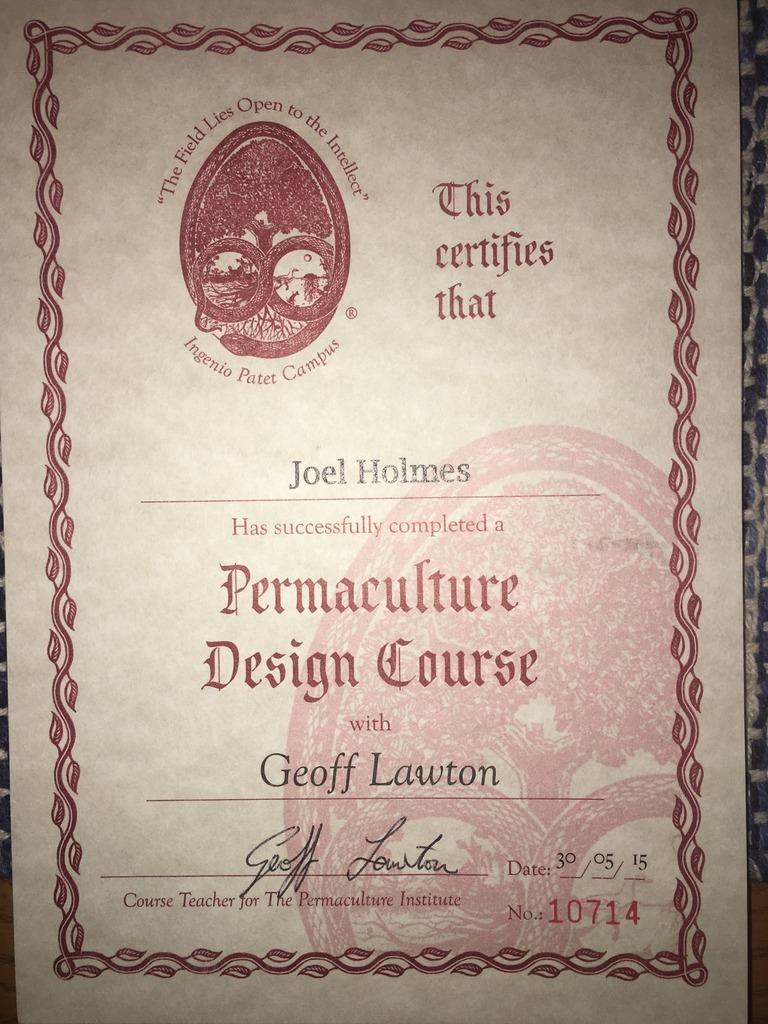 The first thing I had to do was make an accurate Topo map of our property to address drainage and take advantage of water catchment. Some areas are lucky, the maps already have this pretty accurate. The best one I could find was up to 15′ off in places so I did this by hand with the help of Google Earth Pro.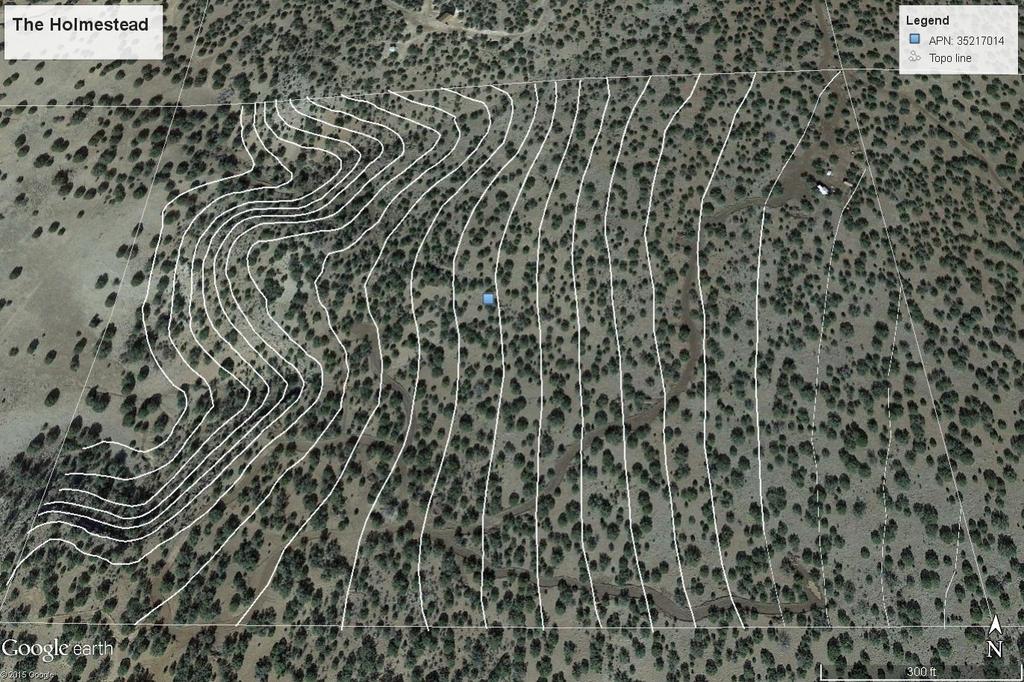 Next is Zone 1, basically the house and the things you visit several times per day. It considers seasonal wind direction and sun angles as well.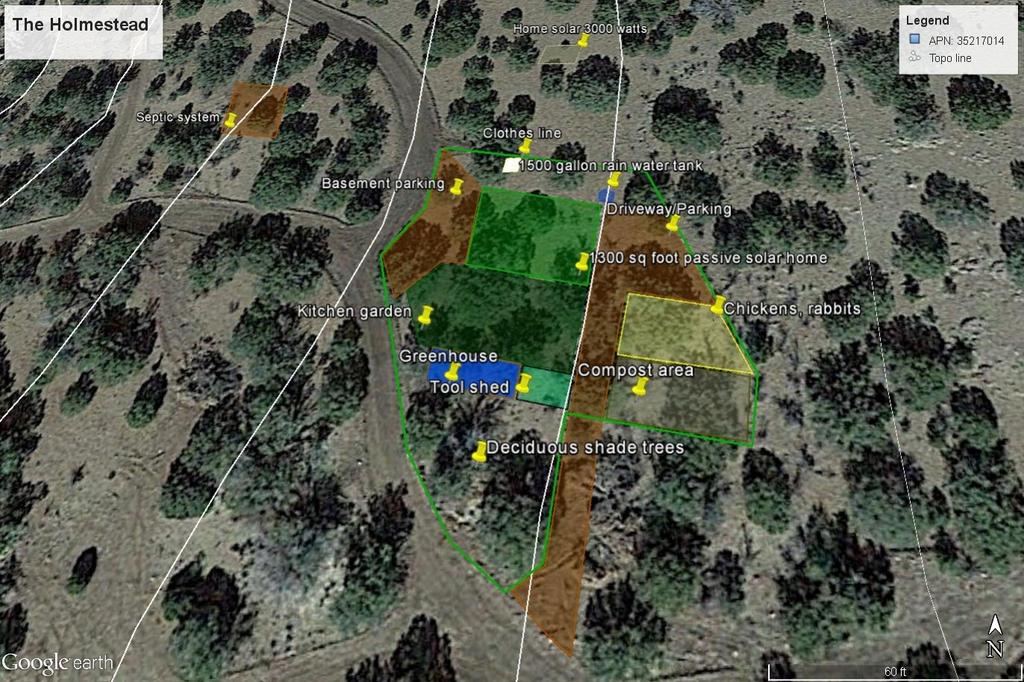 Zone 2 would be your main crops, swales- food forests etc. Still close enough to zone 1 as you would hit this stuff on a regular basis. With multiple species of fruit trees, shrubs and nitrogen fixing trees planted on the swales you have a major portion of your irrigation covered as well as keeping pests or disease from bouncing from tree to tree as in a mono culture. It's a bit more complicated than that, but hopefully you get the idea.
It is also set up in such a way to easily use electric net fencing to run chickens through during the harvest to keep bugs down then follow up with pigs to take up all the dropped fruit as well us root up and fertilize the ground. Sanitary systems that let chickens be chickens and pigs be pigs while cutting down on the physical labor required of us to maintain it all.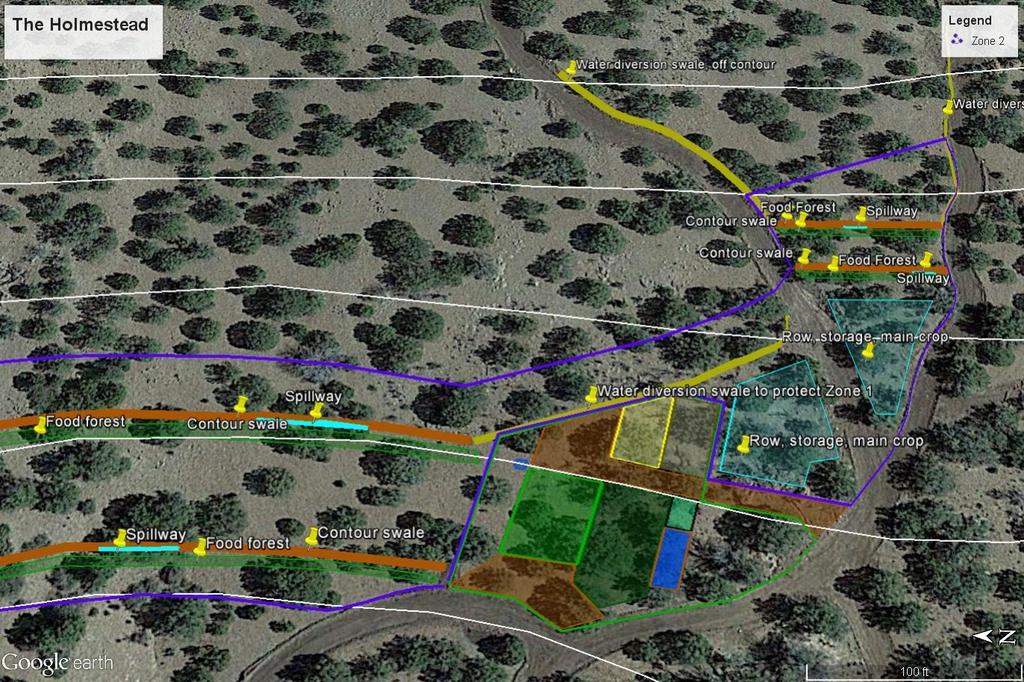 Zone 3 is your nut tree forest systems and aquaculture along with animal pens etc. Again, being able to periodically run pigs through to clean up fallen nuts cuts down on feed costs and adds the kind of quality that would be impossible to purchase as feed. While the electric nets are up, run your meat chickens through to pick out fly larvae and bugs in general for free nutrition and sanitation.
Per square foot, there is not a more efficient way to grow protein than a healthy pond. Add the benefit of irrigation from the nutrient dense, oxygenated pond water to fruit and nut trees down below and you have a winning combination. The pond was designed after checking with Arizona Department of Water Quality and the county. There are certain restrictions so we had to change the design around to make sure we were legal. More on that later.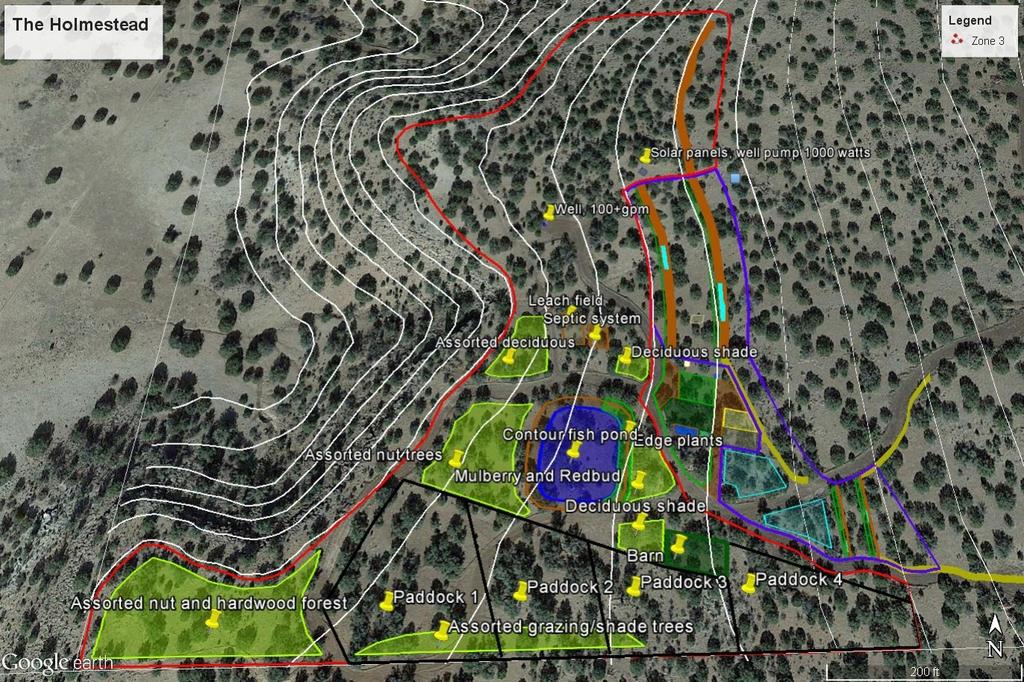 Zone 4 is your 20-30-year-old productive hardwood forests. Enjoy them as you grow old, invite more diversity or harvest to build with or sell. That will be up to my kids.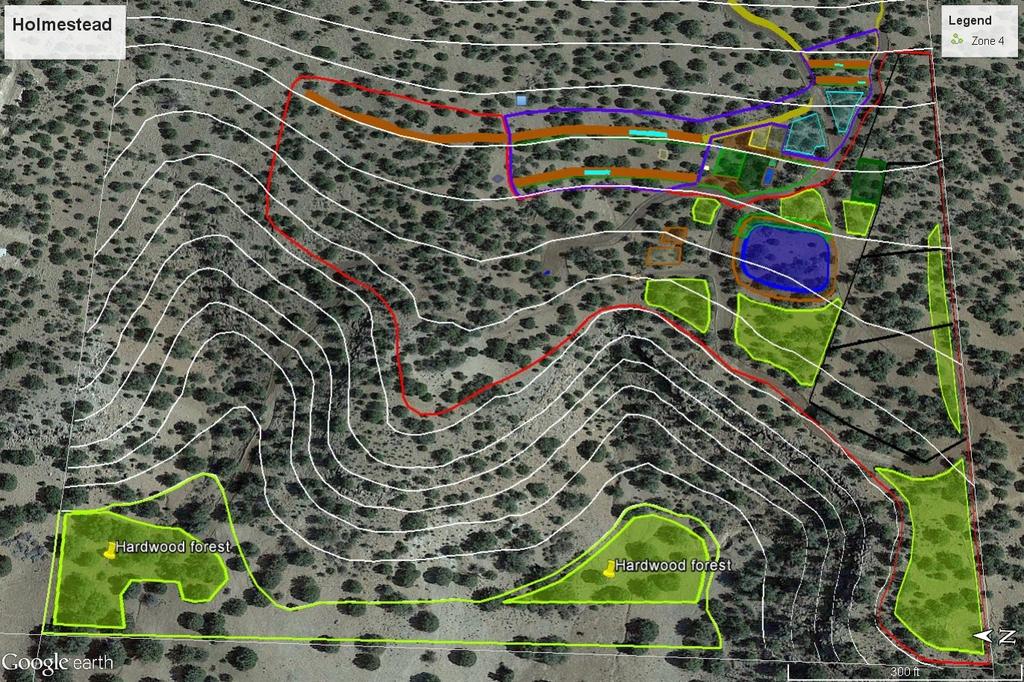 Zone 5 is a grazing area that will intensely managed using electric fencing. Steers, pigs and broiler chickens will all share this area that is approximately 36 acres. They be moved daily to fresh grasses leaving paddocks the proper time to rest and re-grow. That will likely take years to perfect and will be a huge project on its own.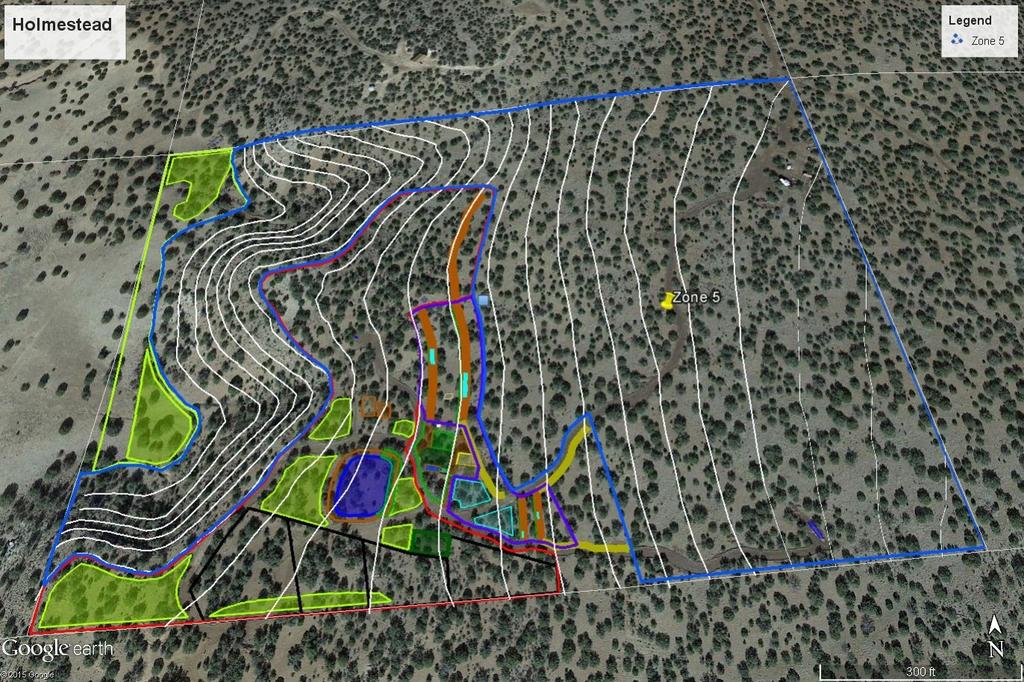 Many things have already changed in the plan since being completed for the course. A fundamental understanding of the terrain based on wind, sun angles, soil tests, rain and well water allows me to easily change the design without affecting the core permaculture principals. This was the best 3 months I had spent on the property. It's hard to measure the amount of money it has potentially saved us.
The designs large size allows for organic losses since birds, squirrels, pests and predators are a fact of life here. We spend a lot of time and effort on healthy plants, soil and animals to combat pests, pathogens and disease. Pesticides and preventative antibiotics have never been part of the plan and never will be.