We had made the mistake of hiring an architect out of area to turn the design into a workable set of plans. What started as a request for a simple set of plans for a simple house turned into a complicated process ending with an expensive set of engineered blueprints that drove the county plan checkers crazy.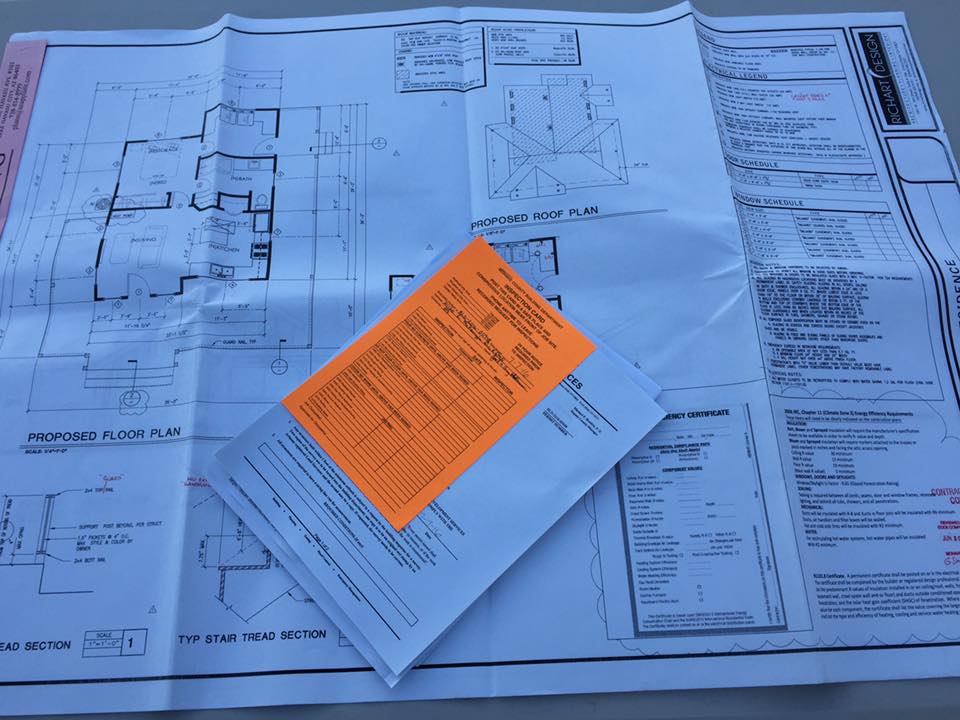 Thank you for visiting, don't forget to subscribe!
In his defense, it would have been a very well-built house. One designed to withstand hurricanes and earthquakes; something we don't have in Northern Arizona.
Every contractor we spoke with to bid portions we did not plan to do ourselves suggested the same thing; have them re-drawn by a local draftsman so we were not bound by engineered plans that could not be deviated from.
That was a tough pill to swallow since we had spent thousands of dollars with the architect at this point.
When the bids came back, the price per square foot to build our small house bordered on insanity. In the end, it was cheaper to abandon the plans but not the design. The draftsman was a fraction of the cost we paid out initially and had a great understanding of what our local building department wanted to see. After four painful months, we finally had a set of permitted plans, including a septic permit.
Disclaimer: The permit process was long and frustrating, but I do not blame the county. My inexperience with construction slowed me down around every corner. Now that I understand requirements and processes, I would expect it to go much smoother next time around. Several of the building department employees went out of their way to walk me through my mess which was surely appreciated. Overall, I found the customer service to be excellent which was quite different from some of the stories I had been told by other owner builders.
EDIT: Years after this post….. in the end, we chose to permit everything even though we have an agriculture exemption. We wanted an exit plan if one of us got sick or hurt and this life was no longer possible. Unpermitted projects can be a nightmare when it's time to sell, especially if the buyer needs conventional bank financing. As a number's geek, I've tracked all expenses and total cost of permits and changes because of permitting requirements ended up being less than one percent of our entire cost to build this place. That's a very inexpensive insurance policy if you need to sell your off-grid property.
We stayed busy during the permit process getting the home site ready to build on. We had a good idea where we wanted the house to go so it was time to start clearing trees again. This went on for a few weeks as the area was heavily treed.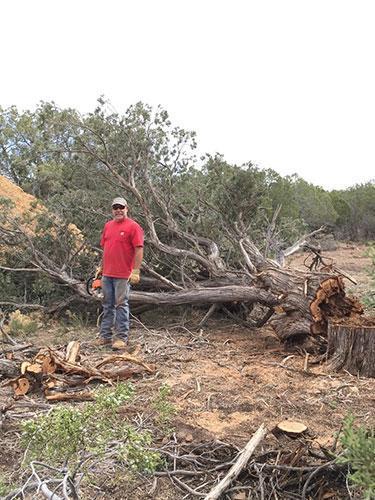 Amy typically clears the stumps with the backhoe while I run the chainsaw.