If you've made it this far through the story, you know how much time we've devoted to this subject. From simple cabin ideas to large passive solar designs to tiny houses- we've explored them all. With a baby on the way, we opened up to the idea of pre-built, modular homes to speed the process up a bit. I geeked out on research once again and narrowed my choice down to two builders, and after touring the factories chose Cavco Industries to design and build our home. We were able to customize an existing two-bedroom, two-bath floorplan to meet our needs and take advantage of our views. Upgrading every possible building material option such as doors and windows, insulation package, 2×6 construction, roofing, flooring, etc. the price per square foot was up there but not obscene like a stick-built home with all the trip charges because of our rural location. Once ordered, it was a ten-month build time.
Thank you for visiting, don't forget to subscribe!
With all the travel to Texas between the wedding and our granddaughter's birth and visits, we used up all ten months just getting ready for the house to come in. Our first step was doing the dig for a ground set. It's more work upfront, but the finished look is much nicer, and the money saved on patios and outdoor living easily cover the cost.
The building pad had been finished years earlier, with the views already figured out as well as drainage. We would need to tie into the water system and septic system, which was made easier by our pre-planning. We sized the house to fit on the existing pad with a drive-through on one side to allow easy access for trucks and stock trailers and concrete trucks for the future patio.
Here is the dig out for the ground set and a picture of all the material screened and ready for backfill (if you look close you can see Amy sitting on the pile). You guys that know dirt work can easily see that this was quite a job.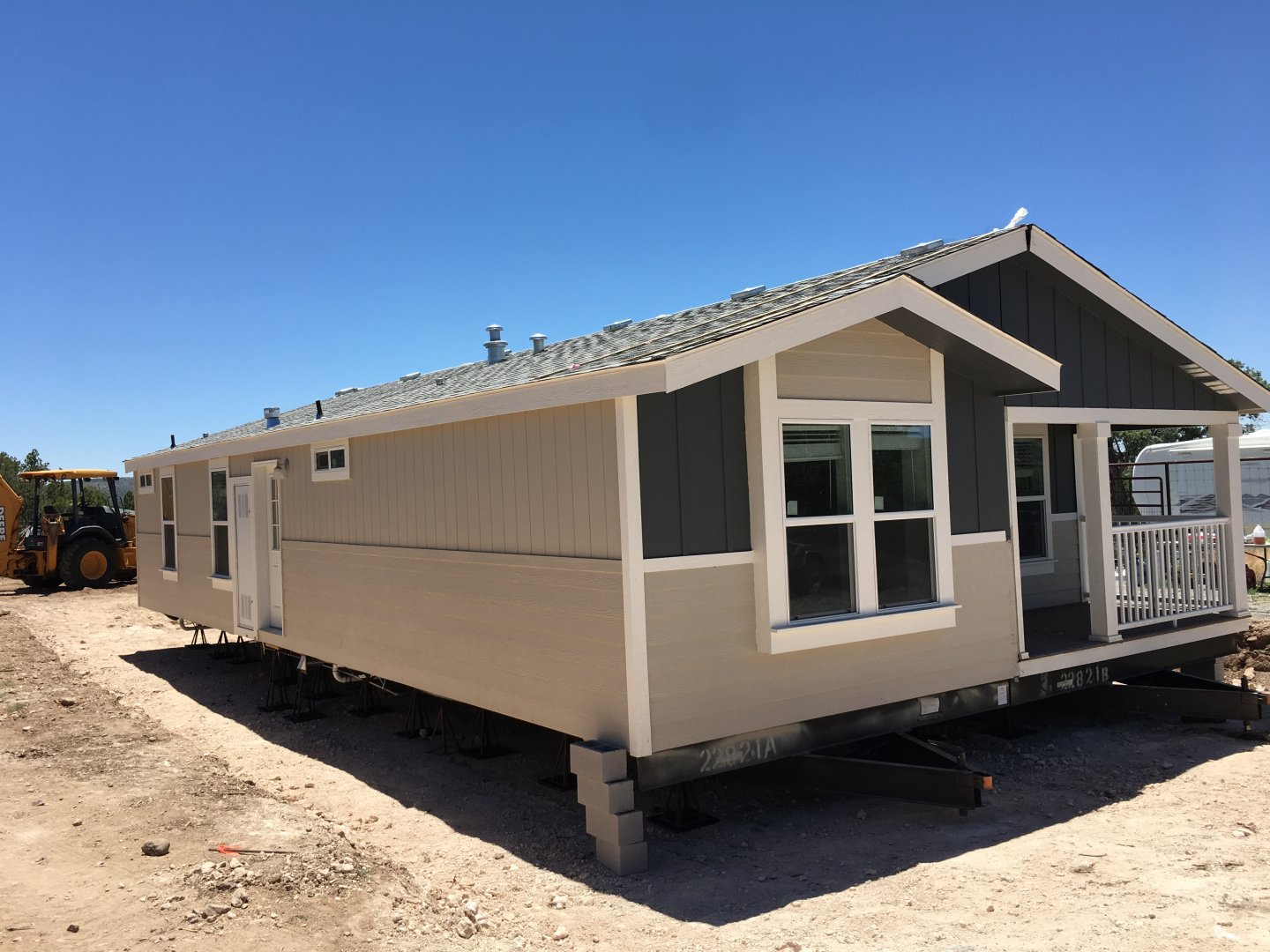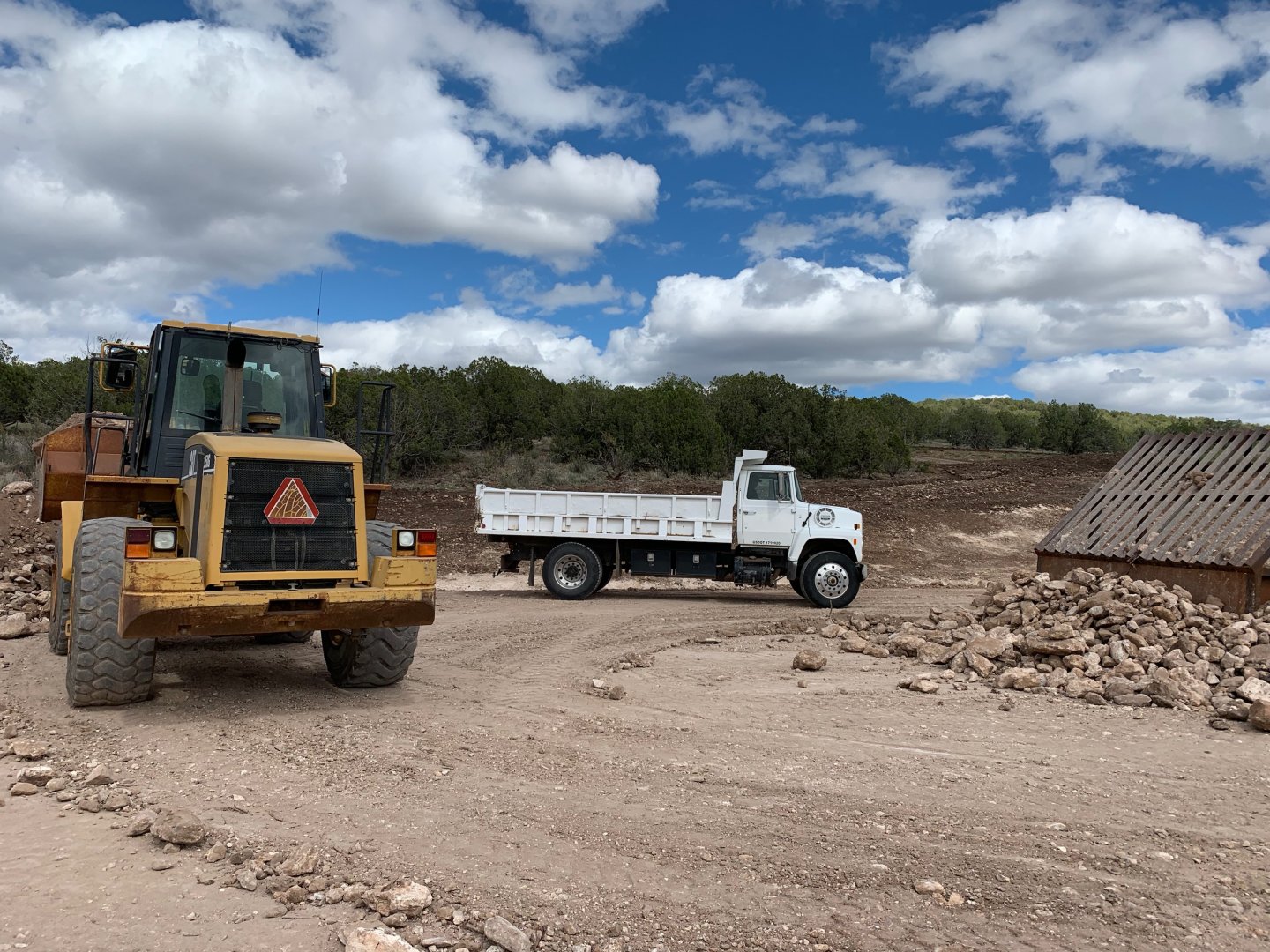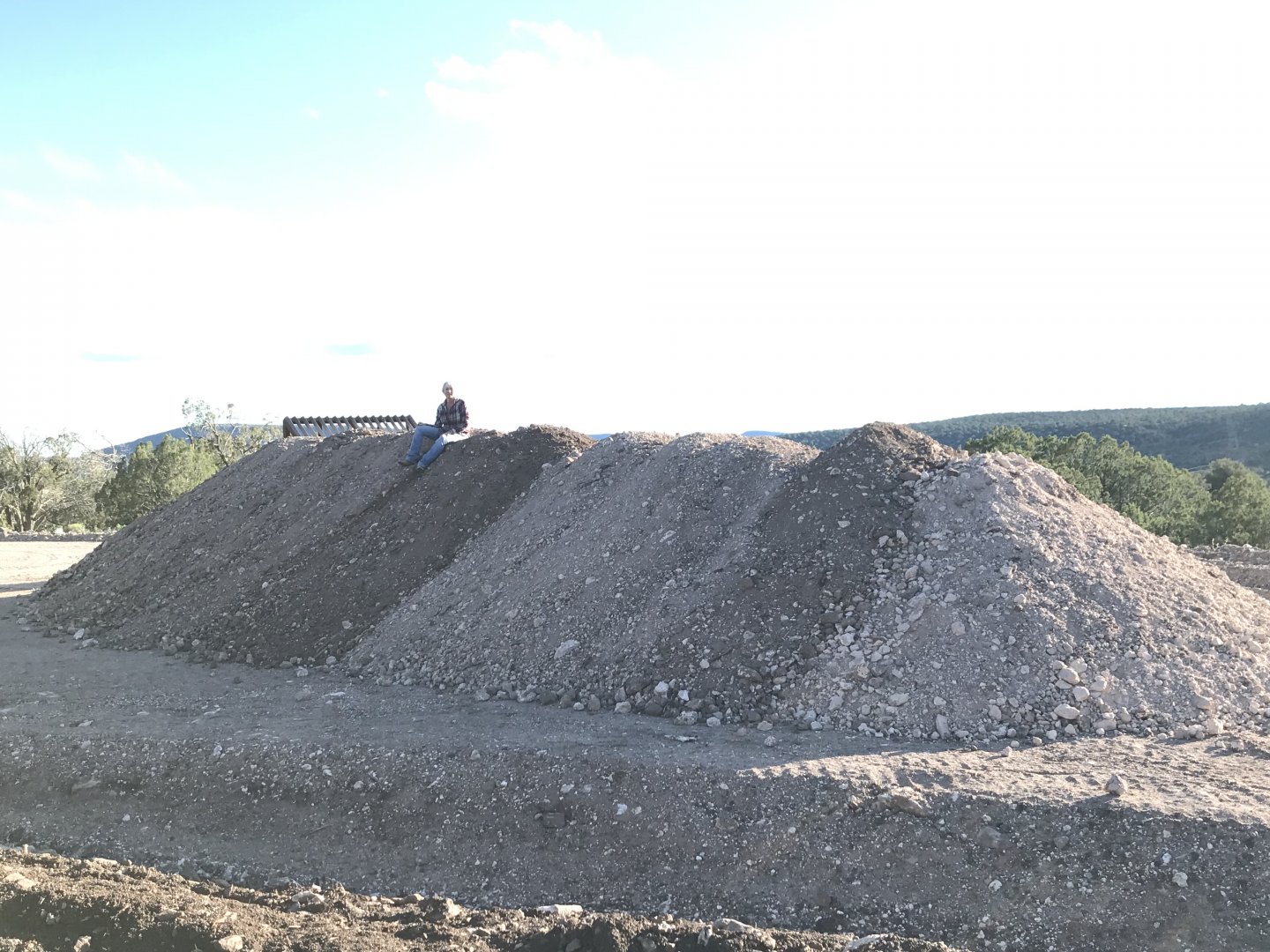 We spent several weeks trimming trees and working on the roads to be sure the house had a clear path on delivery day.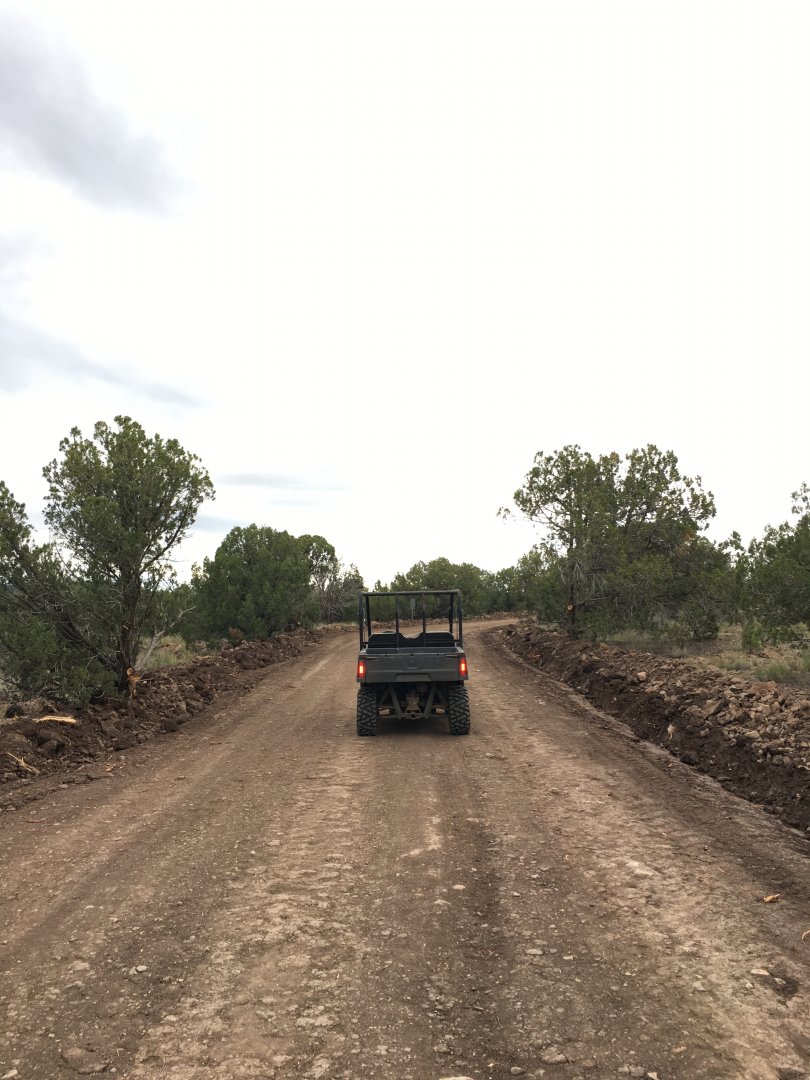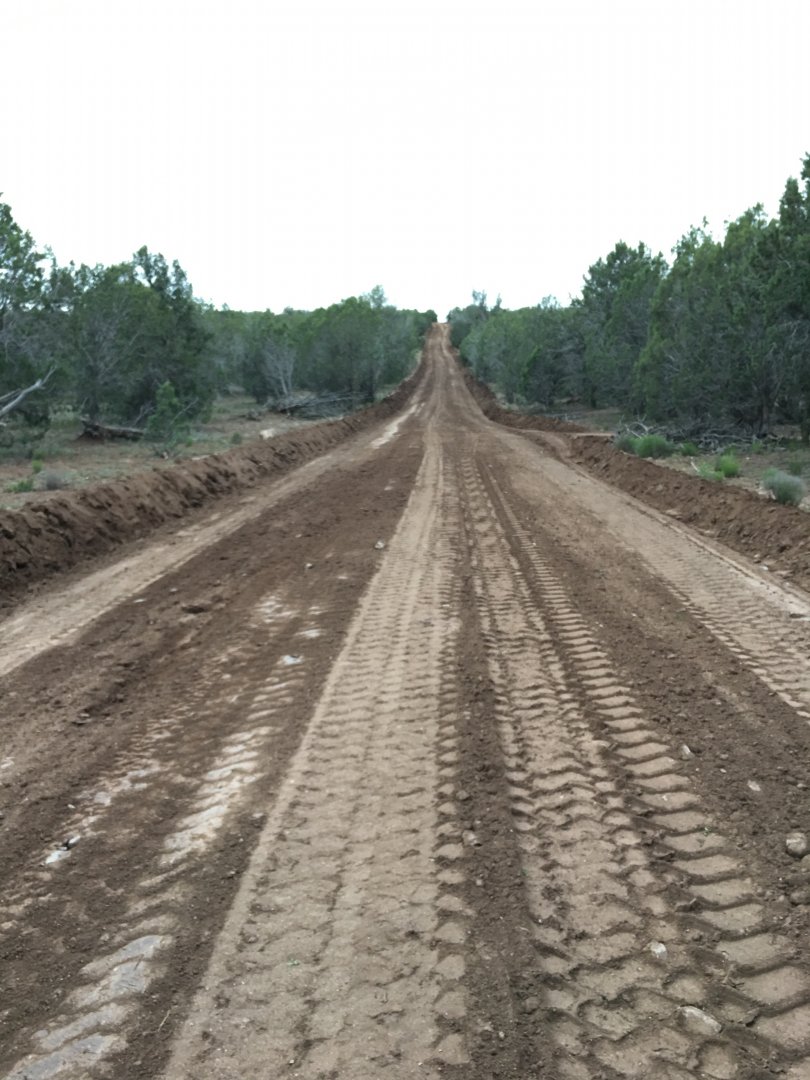 11 months after deposit, the house shows up behind two trucks.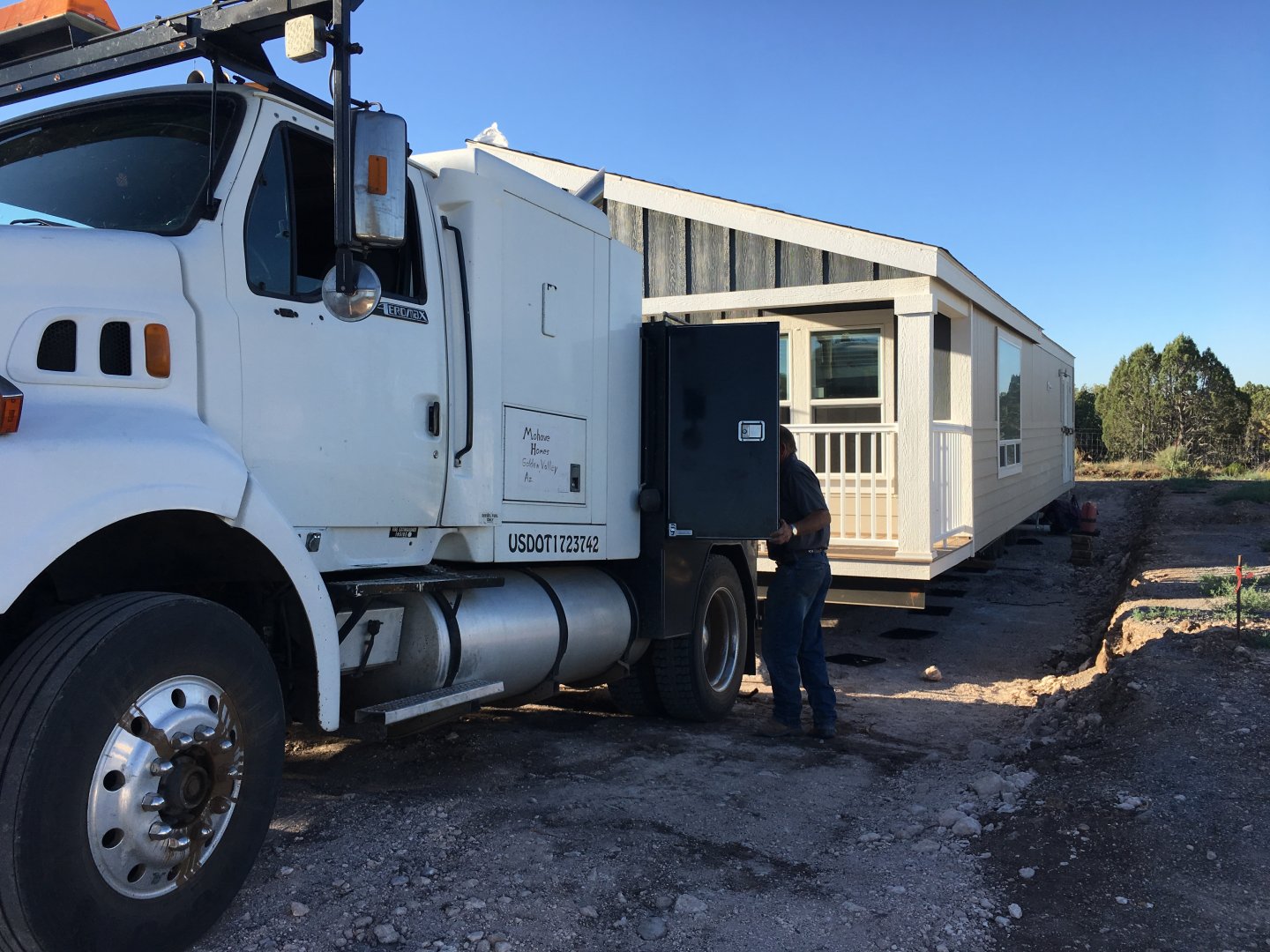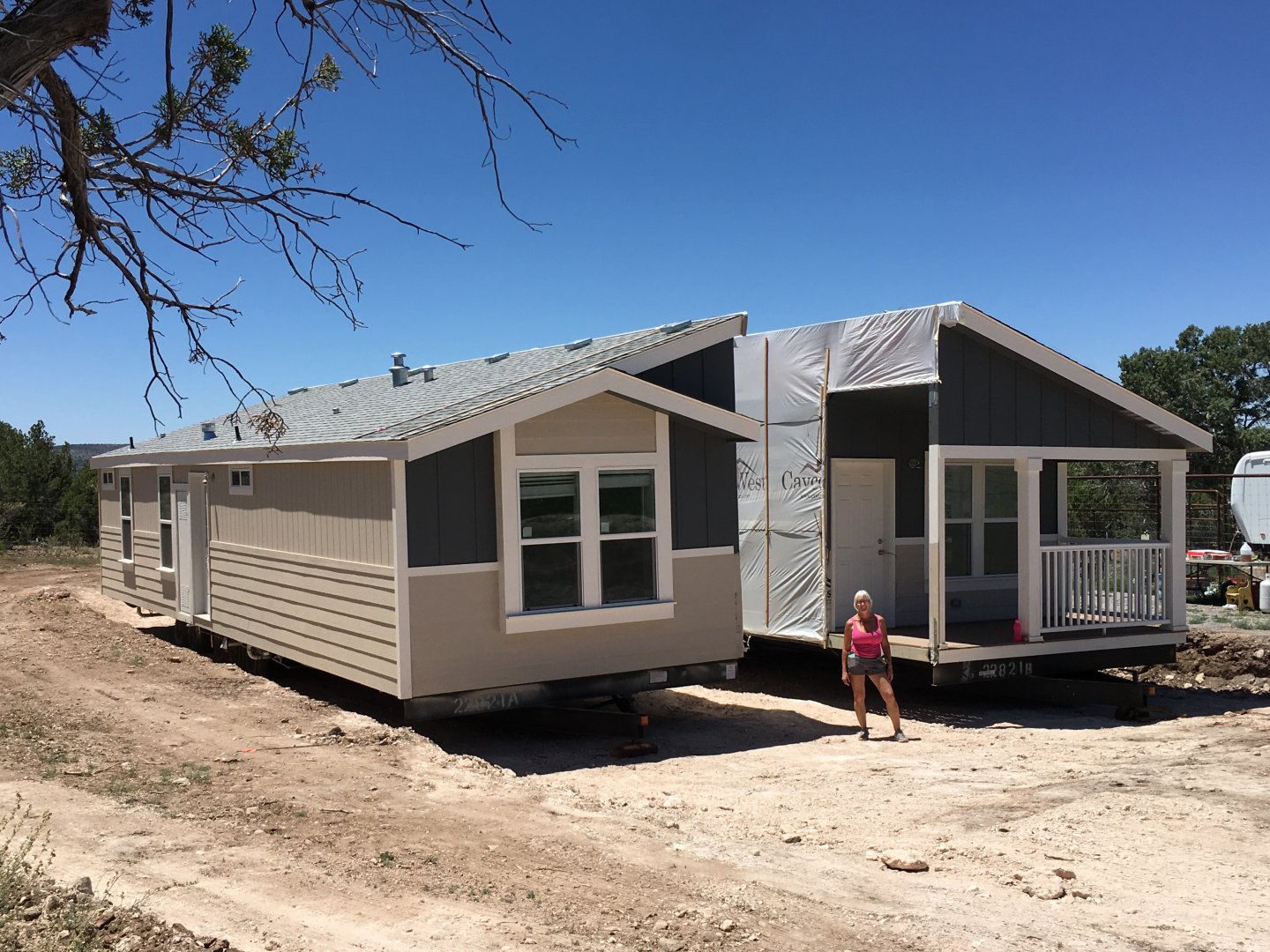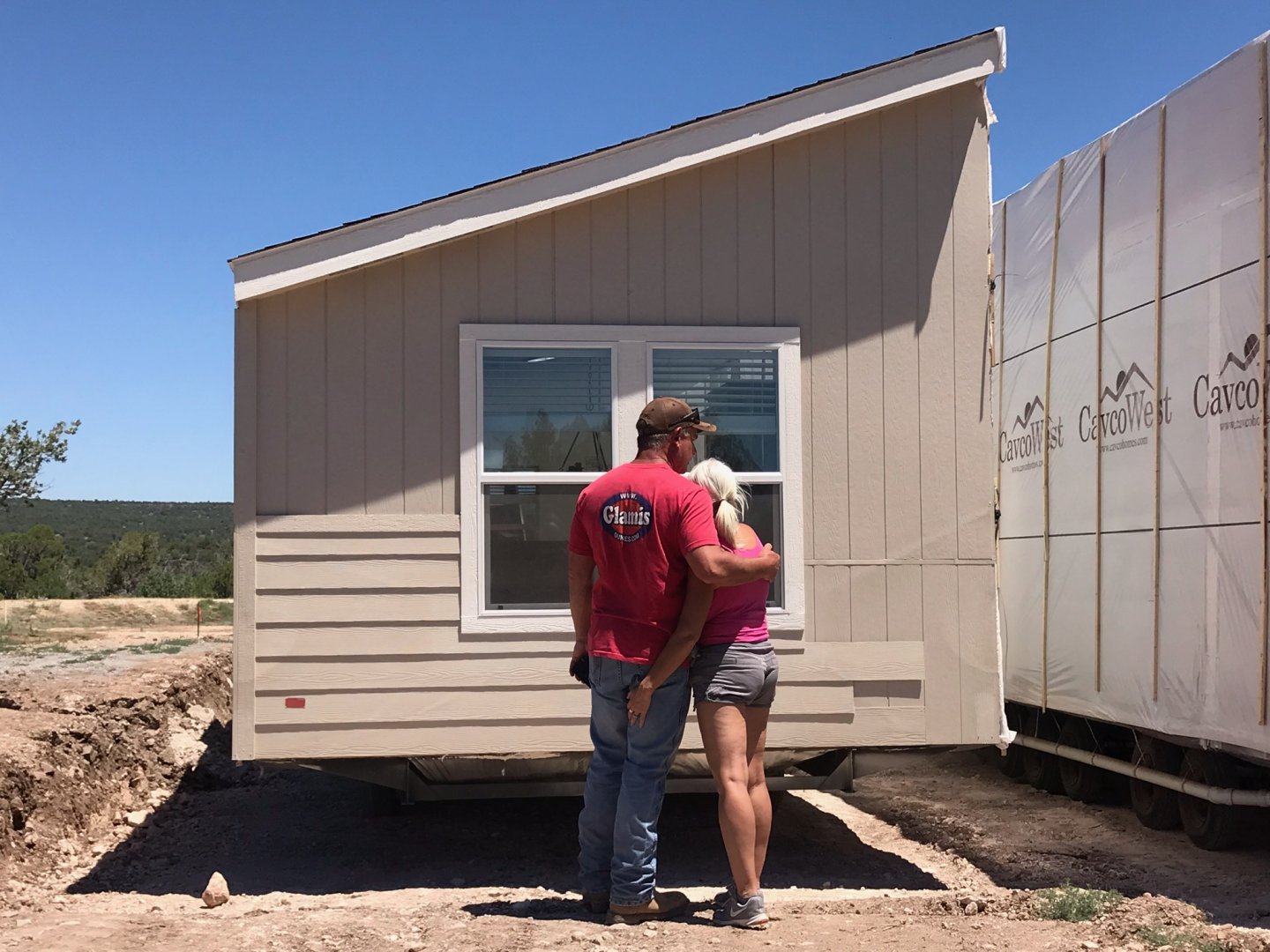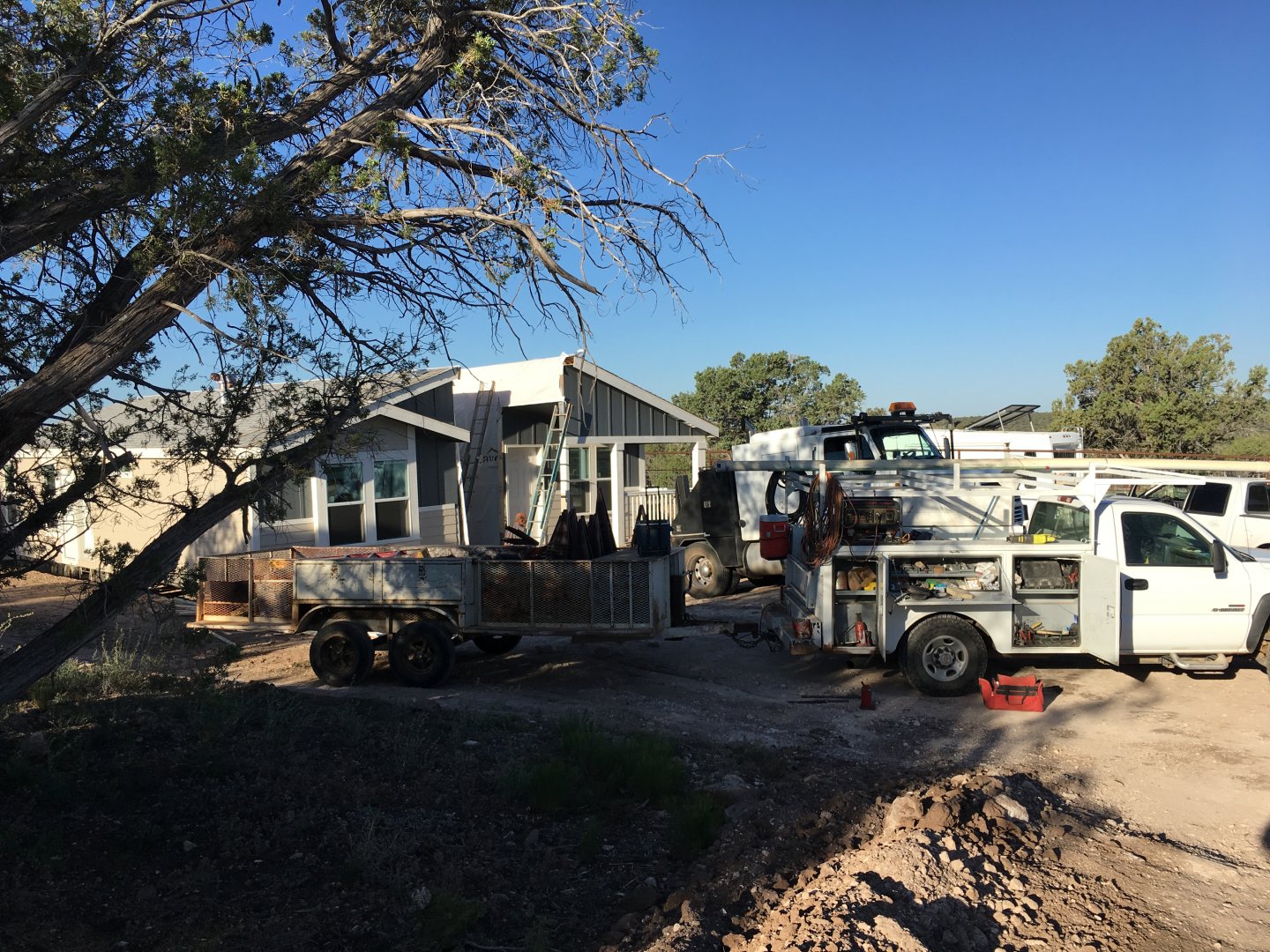 The block does not support the house. It is simply a retaining wall for the backfill. Our dig was down to bedrock and the house is supported by 60 plus stands. It's surprisingly solid. Connect the plumbing, septic and run conduit for fun projects later and we were ready for backfill.