I have learned to enjoy the occasional bad weather days and the break that comes with them. The wind is blowing a steady 30 mph right now so typing out an update indoors seems like the right thing to do.
Thank you for visiting, don't forget to subscribe!
Almost 6 months into living off the grid full time and we have zero regrets. Our tiny trailer is surprisingly comfortable for two people and two cats but a little cramped for company. Thankfully, Spring showed up and we're back to outdoor living 90% of the time with plenty of room for visitors.
It has been months now since we've had to run our little generator as our solar system has an abundance of power and the warmer temps have cut the propane usage considerably, less than $60.00 last month. Our beef and pork deliveries have taken us on overnight trips a couple times now and we use the money saved to upgrade to a nice hotel room with a big bathtub for Amy. It's funny how the little things can put a smile on your face.
Mother Nature finally started cooperating with us so we could get to work on the garden project. Our wish list for a garden was: Large enough to not outgrow anytime soon, usable space easy to navigate tractors and implements through, deer and elk proof with enough deterrents for other critters as well and no shortage of available water lines/valves/timers etc to automate large projects.
This will feed and entertain us the rest of our lives. Most of our daily activities will center around the garden and it will be the intermediate view from the house before looking out to the valley below so there was no budget set and no expense spared. Boy did it get out of hand quick.
The spot we chose is West of the house and has a nice slope downhill toward the bluff followed by a kick ass view below. It was also the heaviest treed area of the property with very little rock to fight but heavy clay that will need to be amended with the compost we make. Total fence length is about 850' not including gates. Total size is about 40,000sq ft so just under an acre. Our 5th wheel sits where the salad and herb gardens will eventually go but for now we have plenty of space for those elsewhere. Here is a satellite view before we got started removing trees. The white lines represent a natural 2' drop in elevation through that area which gave us the slope we wanted.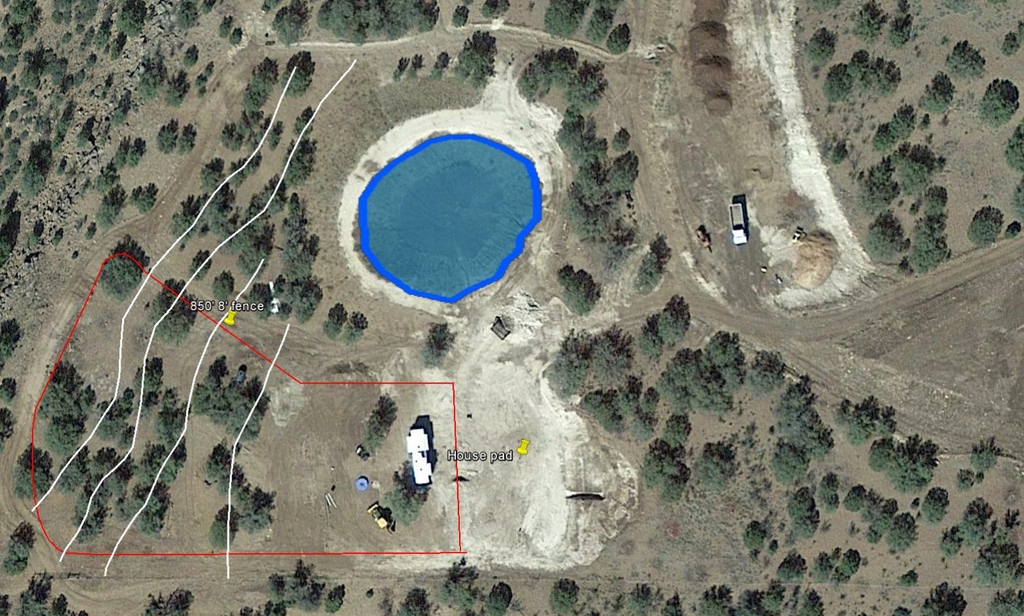 This was what it looked like the day before we started. This is facing West, actually a little Northwest but you can see we had our work cut out for us tree wise.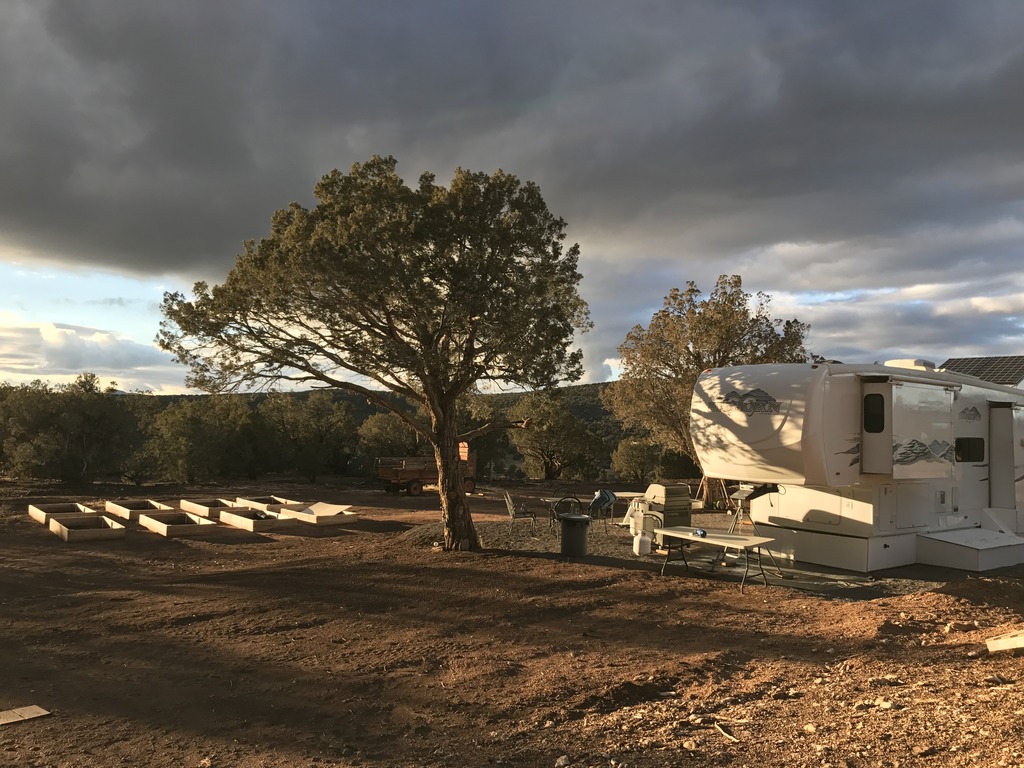 After servicing chain saws and hooking up the chipper to Lucy we started cutting. And we cut. And cut. And cut. Amy would clear downed branches and run them through the chipper so I could keep going. We trade labor back and forth with some of our closest neighbors and were fortunate enough to have them up a couple days to help. In all it took 3 solid weeks to process all the trees plus remove the stumps from our future garden area. Huge load of wood chips for compost and animal bedding along with several cords of great firewood plus more fence posts make the most out of clearing trees.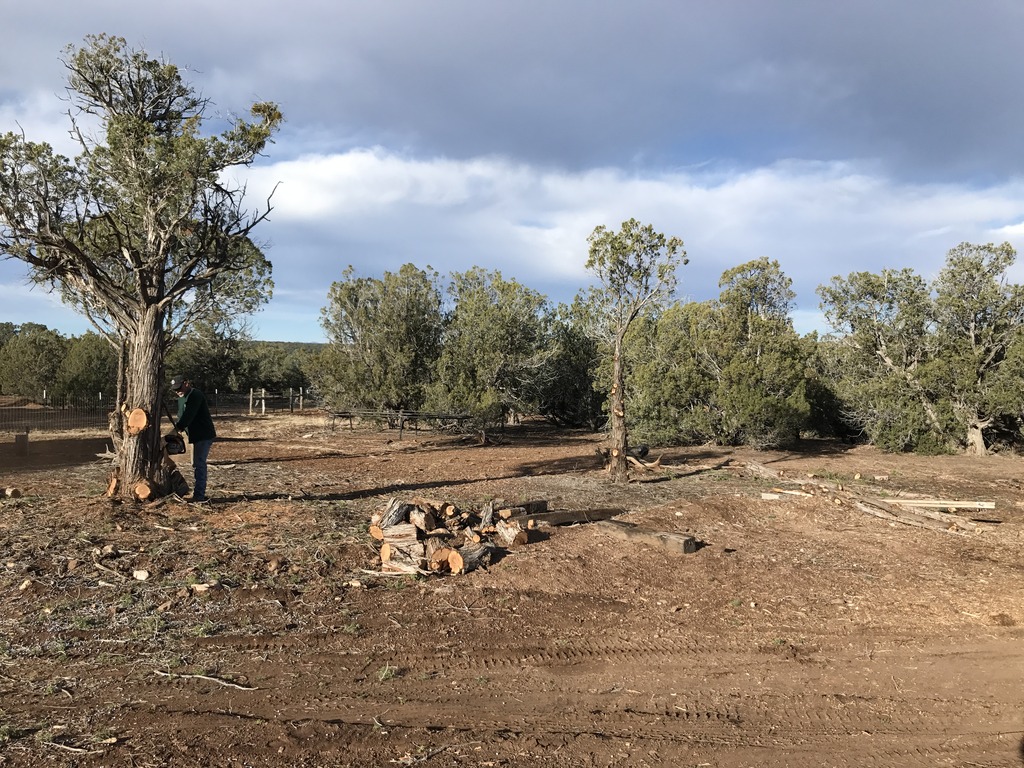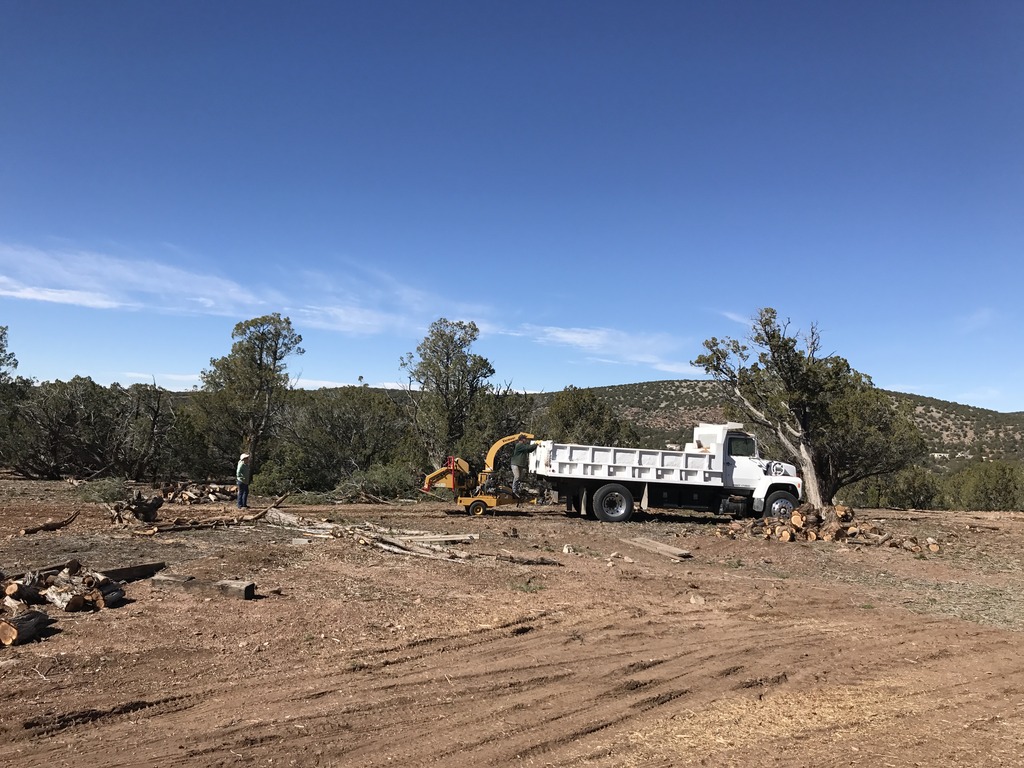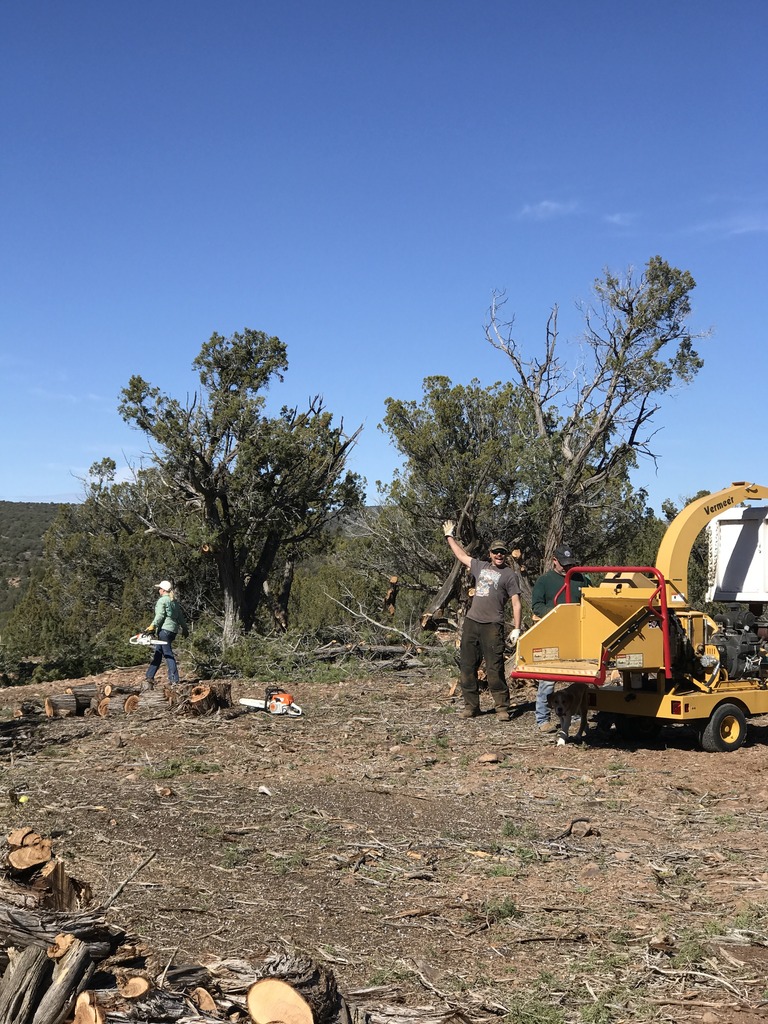 You can start to see some of the view opening up in this picture...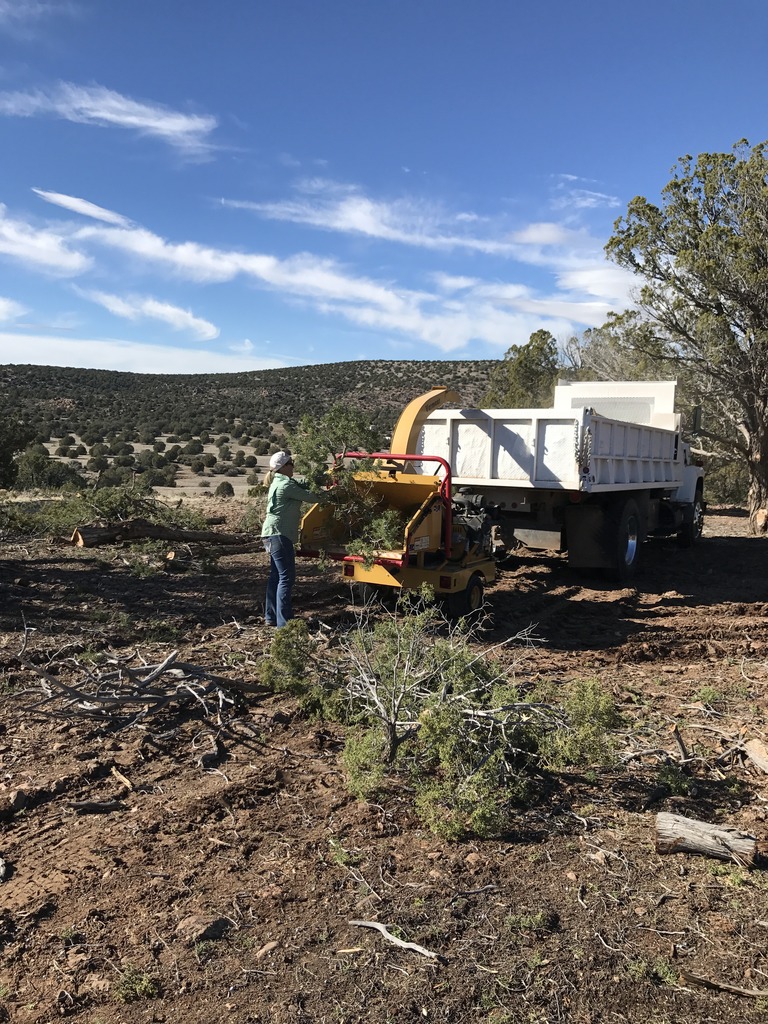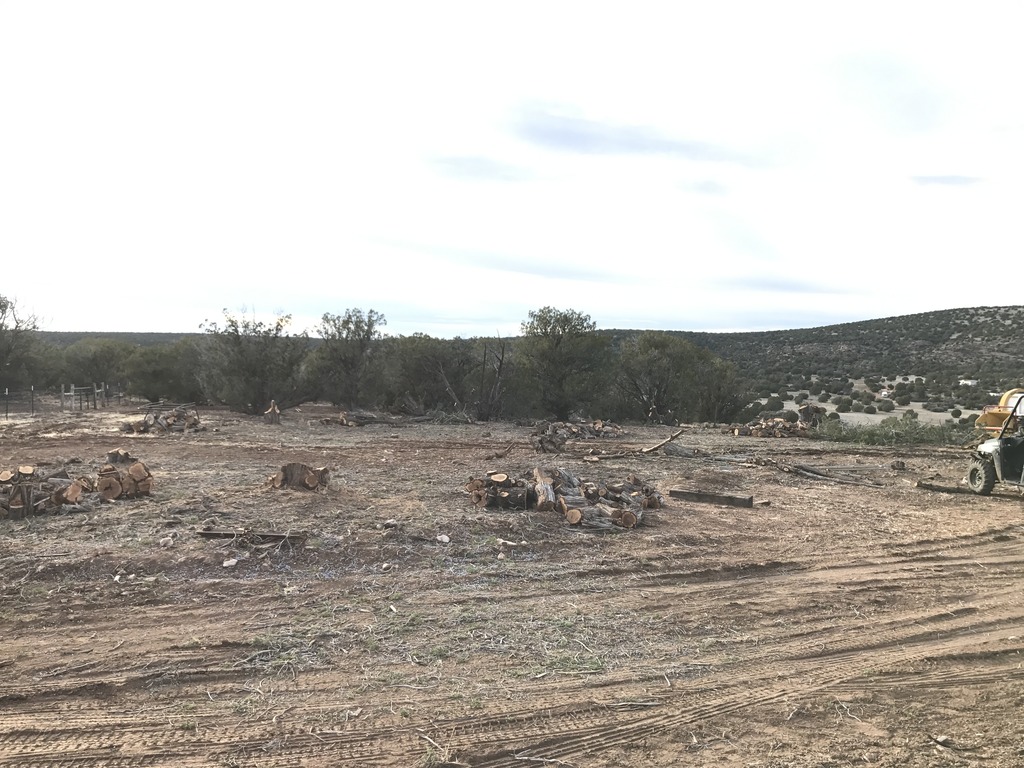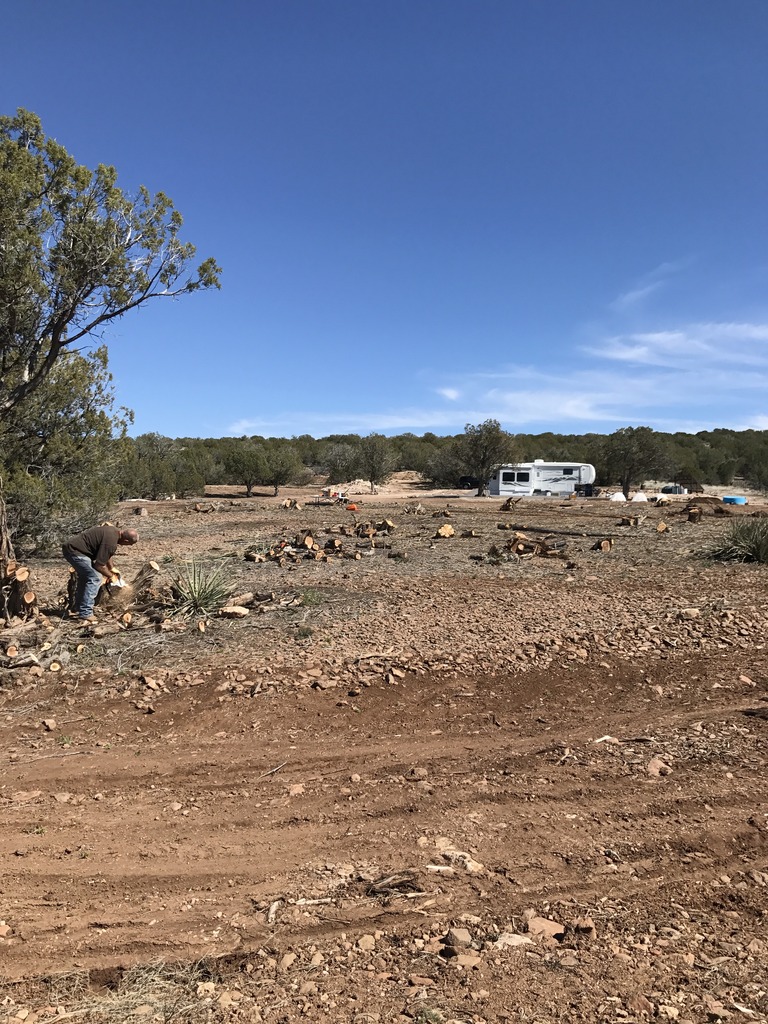 Here's the piles of goodies we ended up with: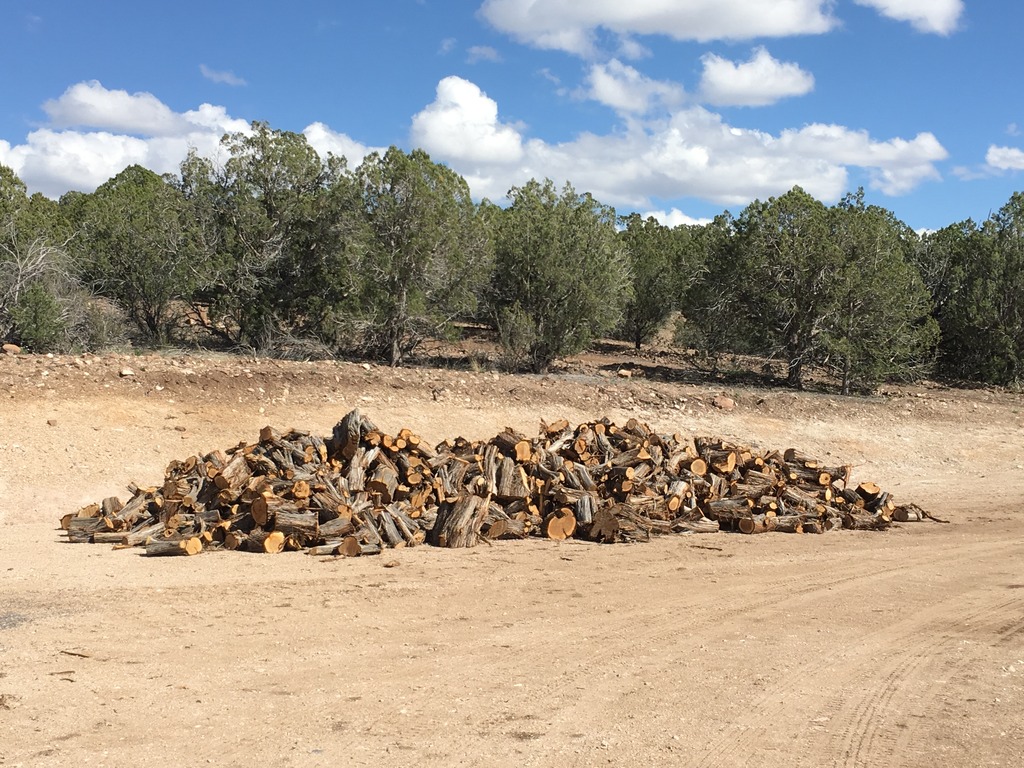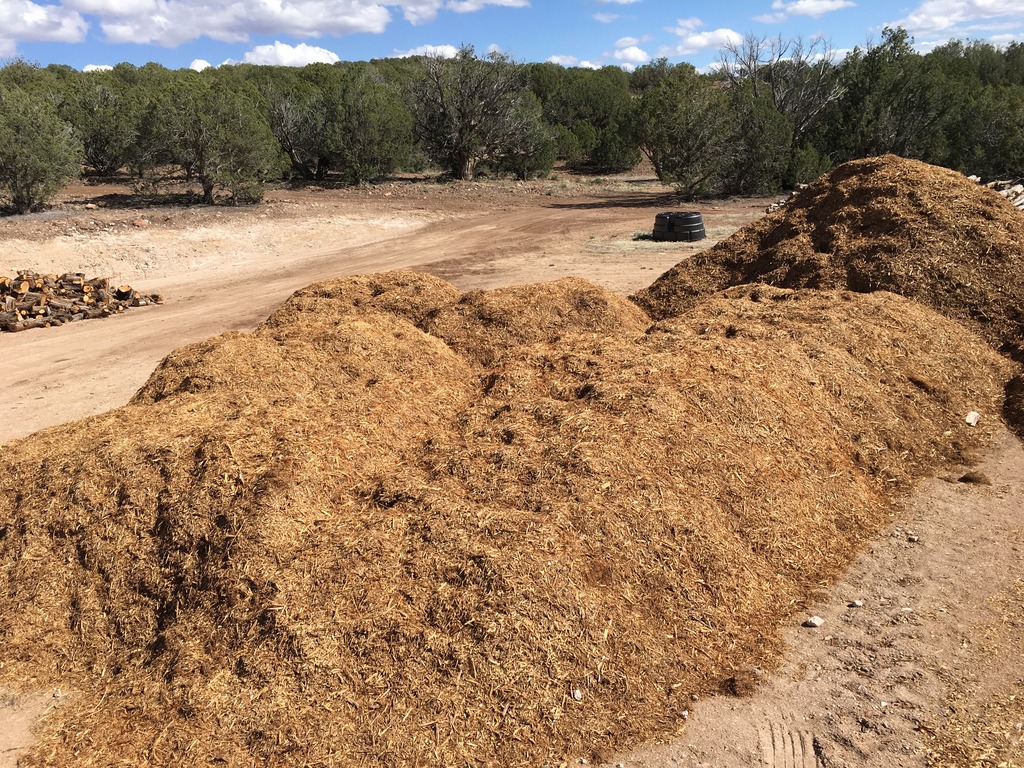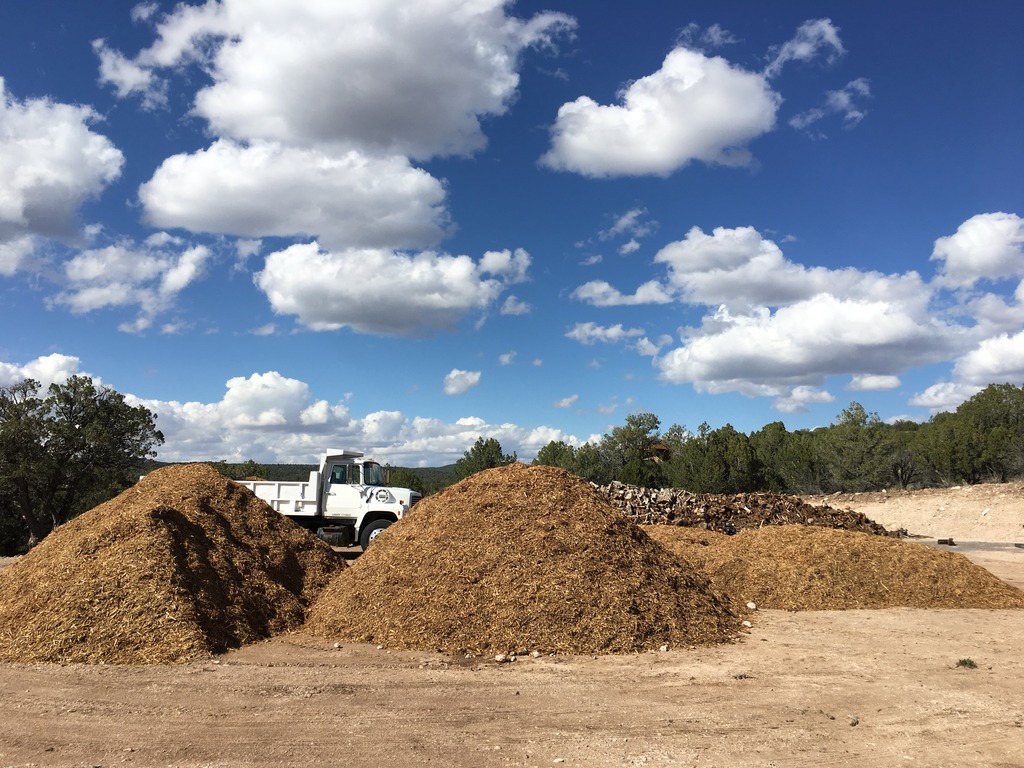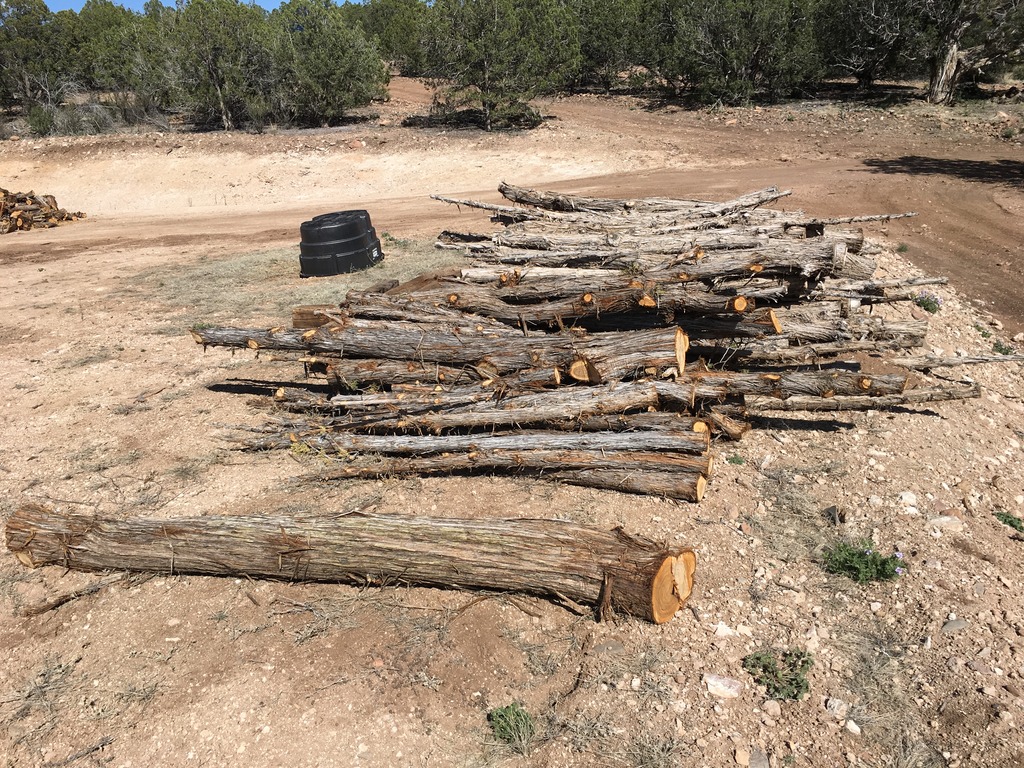 Plucking stumps for days!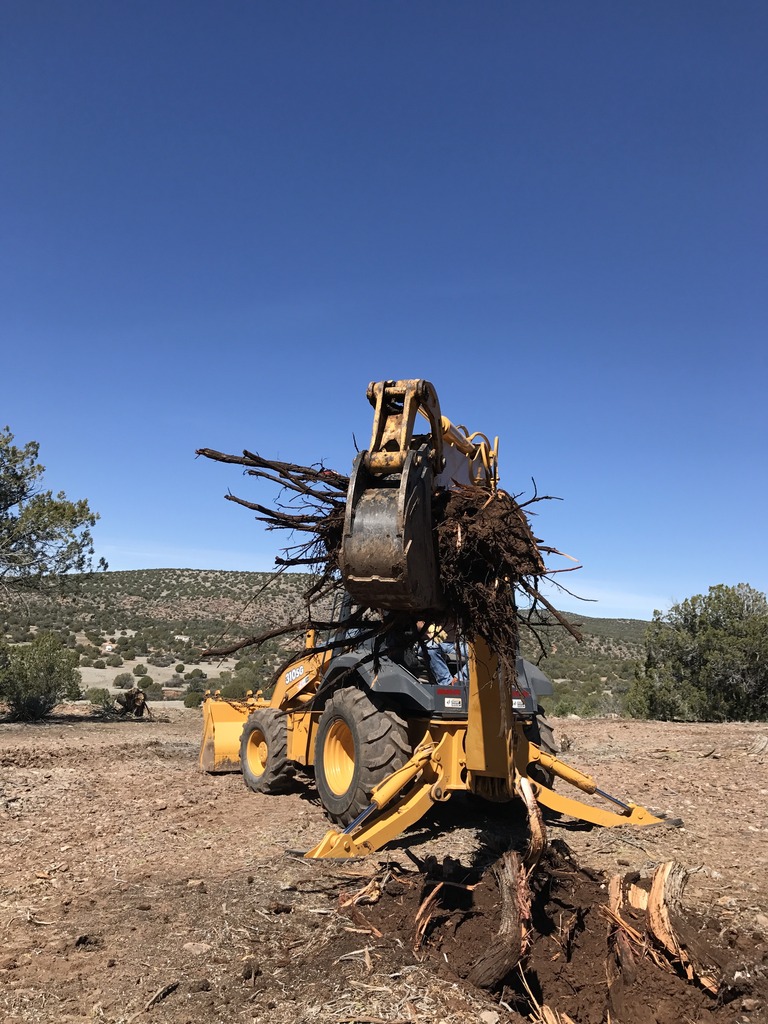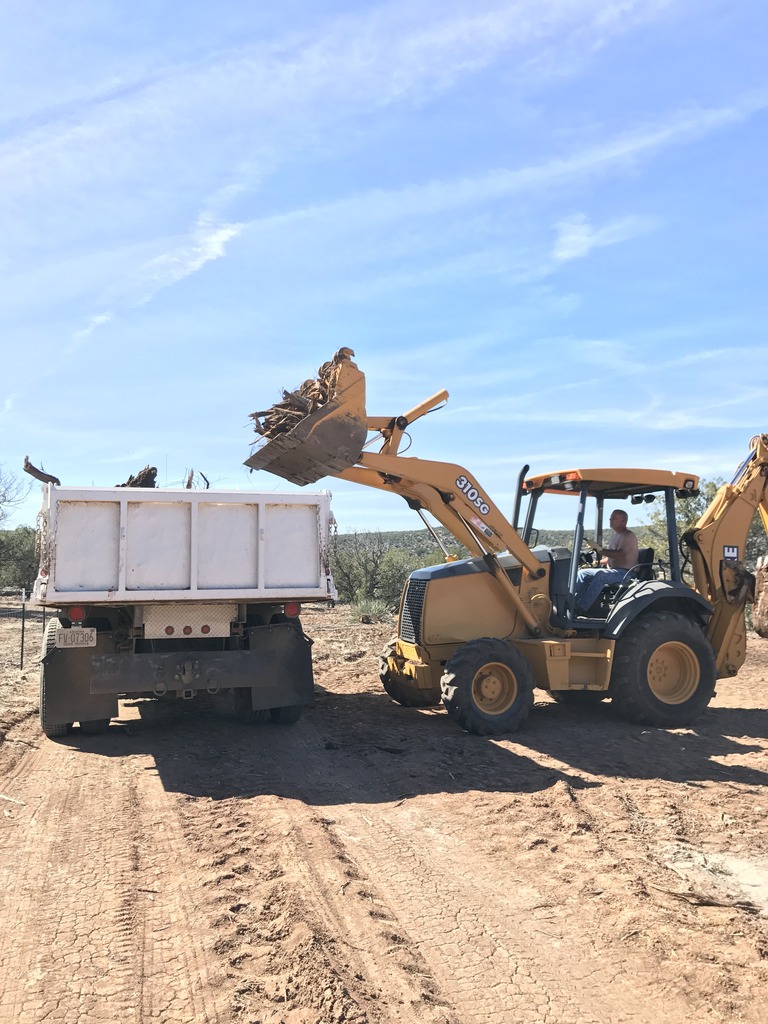 Hauled them all to the main ranch gut pile to burn. This is Amy standing in the mess of stumps.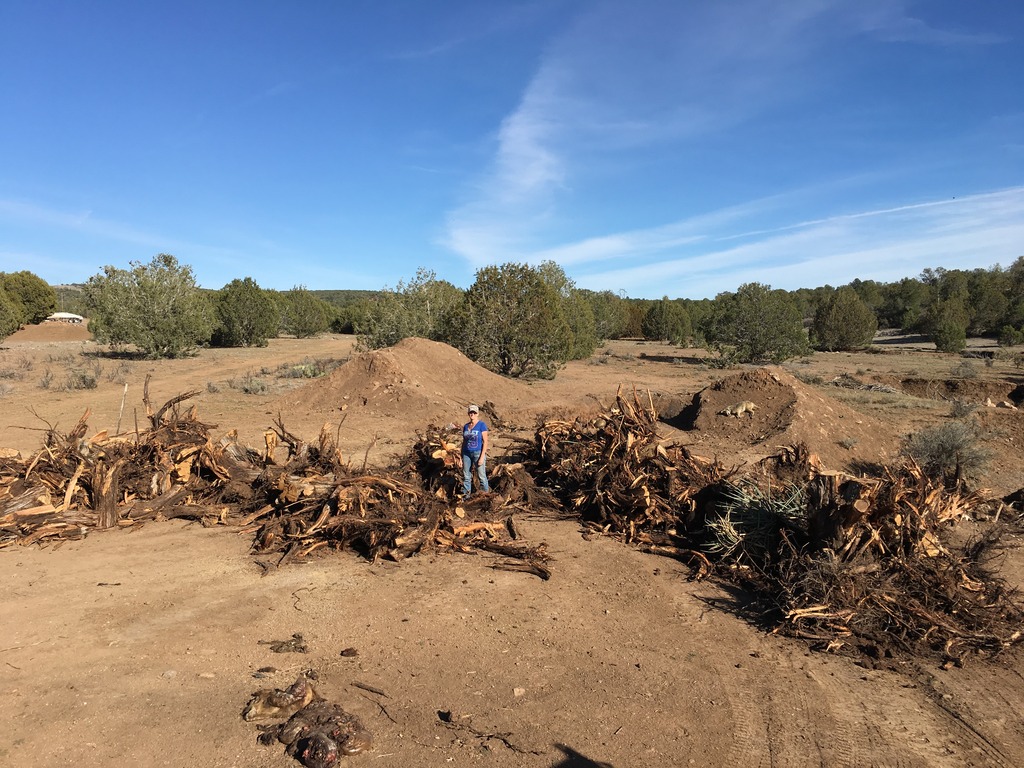 It was time to bring our favorite dirt guy in to shape the garden. I always enjoy watching him work this thing. I swear he could scoot a dime around a parking lot without ever scraping asphalt.