Even though this guy has grown to be one of our best friends over the past couple years and we trust him completely, this pic still had Amy shitting her pants. She couldn't watch. By the way, he barely slowed down to work around the hydrant.
Thank you for visiting, don't forget to subscribe!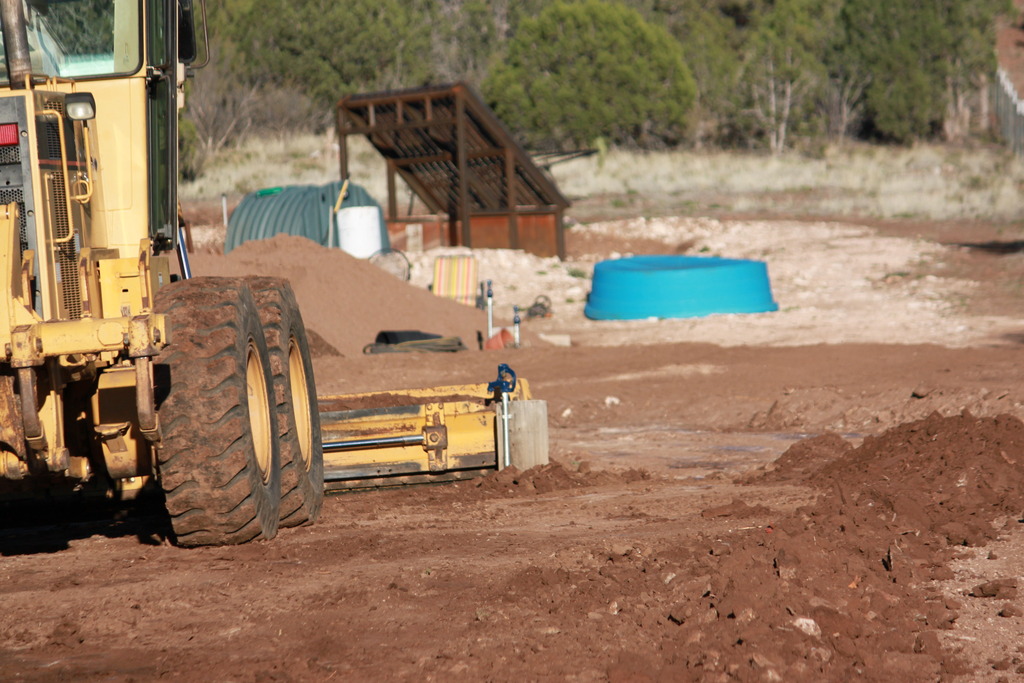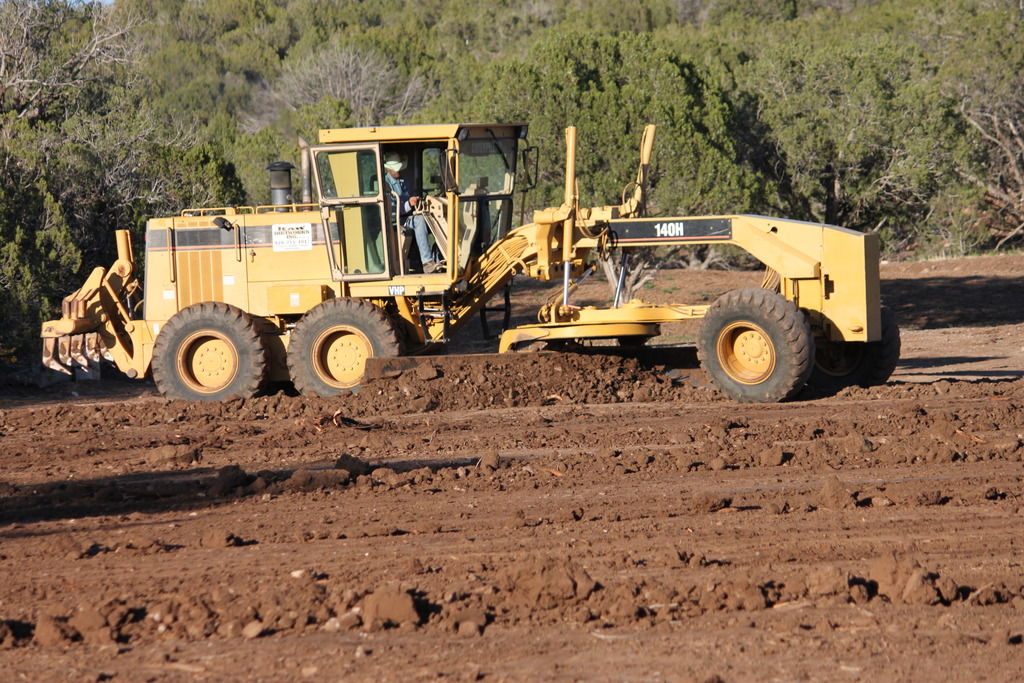 Hauled in some material to build a pad for Amy's chicken coop.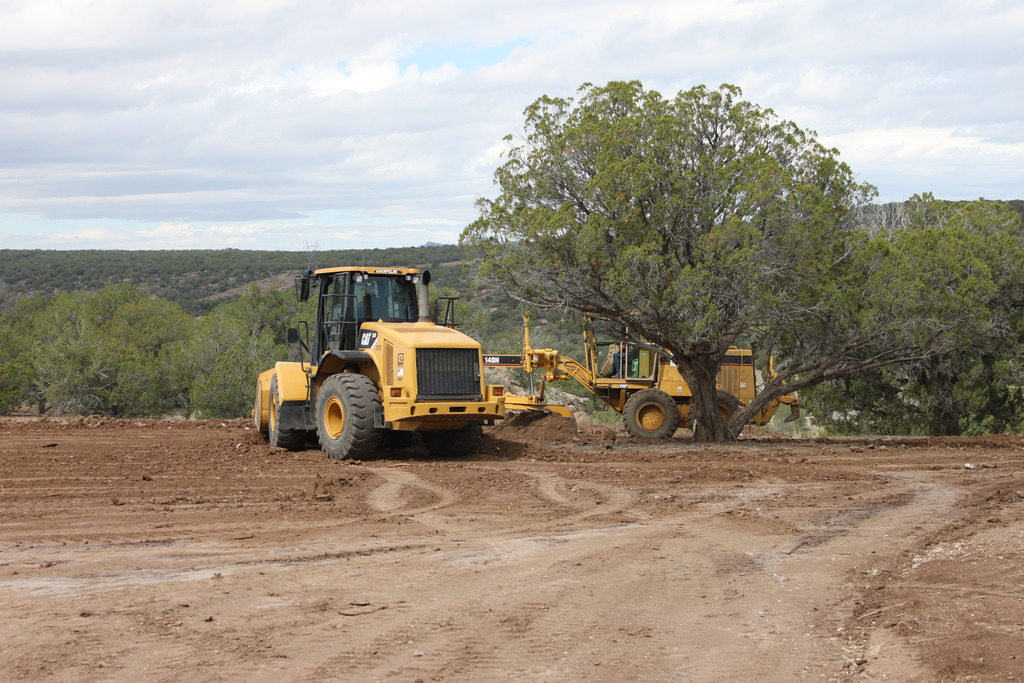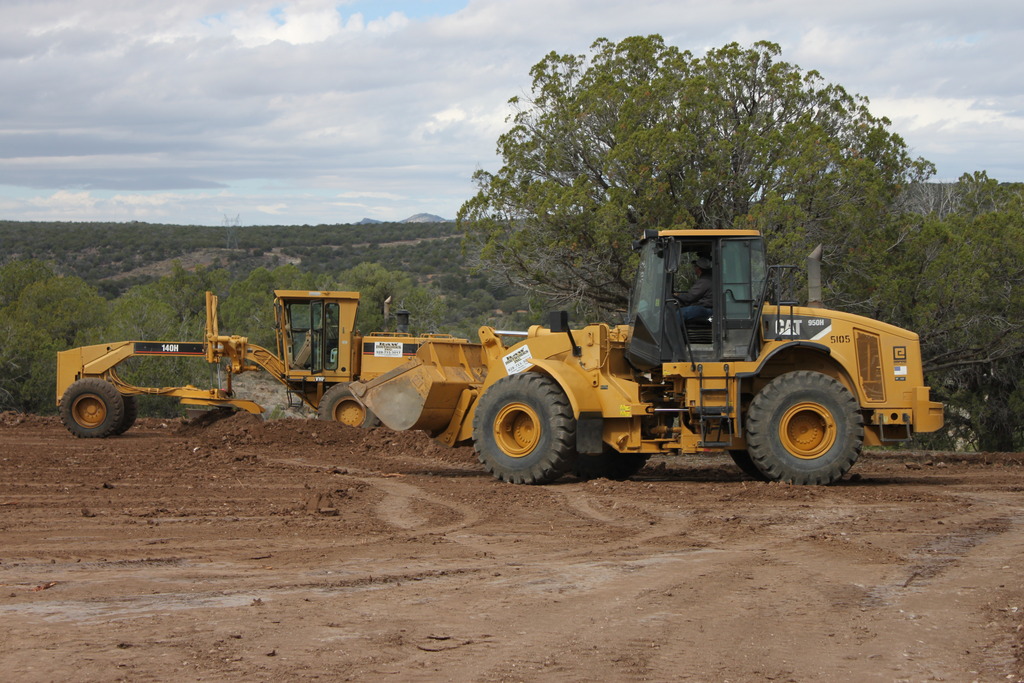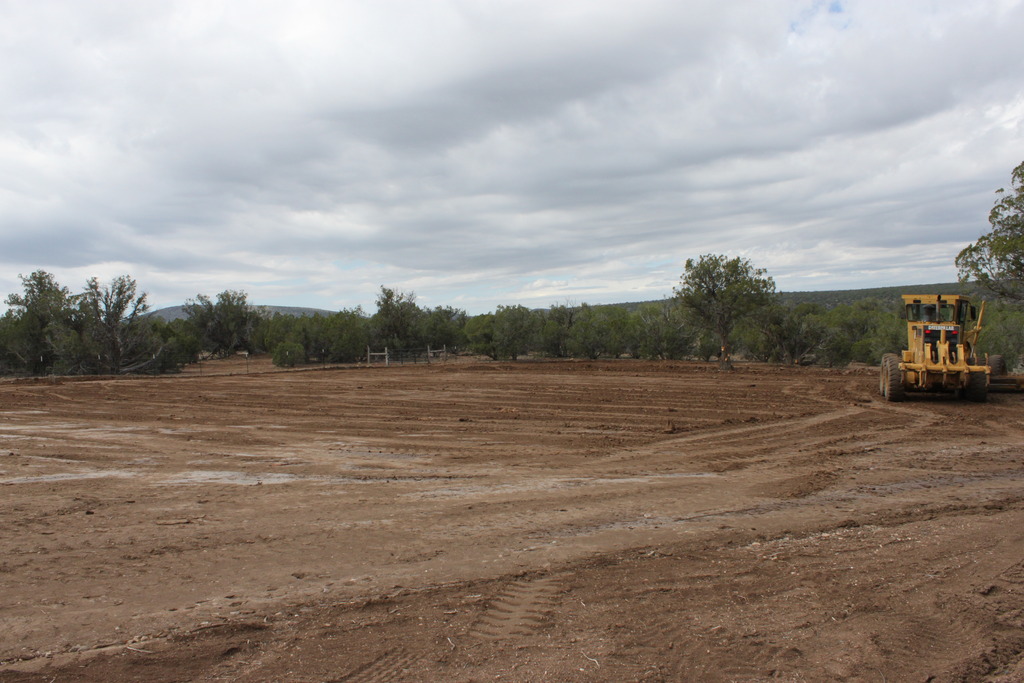 He did the whole thing by eye but we checked with a laser afterword and he was within 1/10th throughout the entire pad.
---
A picture of my cute wife taking a picture of her dream garden coming alive. If you guys could see the way she looks out across this dirt…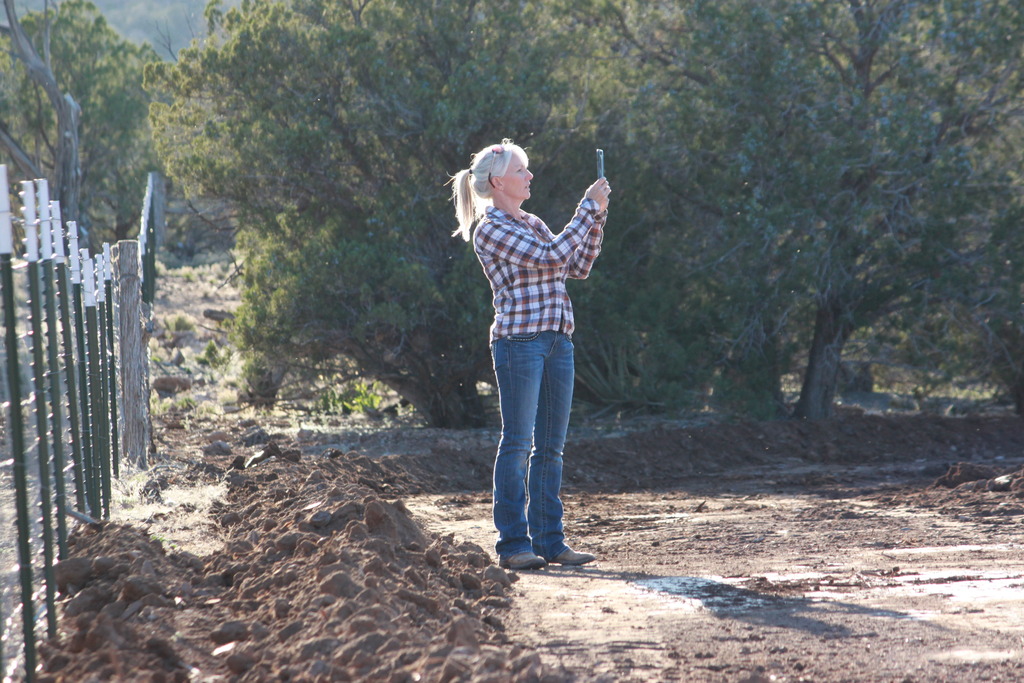 This was the panoramic picture she was taking…