Forty-one days ago, the first of our kids made their way home with our one-year-old granddaughter.
Thank you for visiting, don't forget to subscribe!
Our son-in-law was following the virus long before anyone else that we knew of and had concerns for the baby who has a compromised immune system. There was chatter at the beginning of March about them heading this way if things escalated. Honestly, I felt it was a bit of overreaction but welcomed the idea of some baby time. Within a few days, our daughters "just in case" packages starting showing up from Amazon. Hand sanitizer, Clorox wipes, formula, diapers, shampoo, soaps, razors, multivitamins, etc. Everything they used daily at home in Texas was well stocked in our storage long before most people considered this to be "a thing." Whatever. We had space, and I knew it made them feel better. This many years in, we are used to having several months of dry goods stocked and freezers full of grub to minimize the 80 mile round trips to town. We followed their lead and hit Costco on March 7th to top off our supplies going into Spring, which is something we typically do this time of year anyway.
Things were escalating daily, and by March 15th, our other two kids had been laid off work and started making plans to come home too. It was decided that our 15-year old (step) granddaughter would come from Texas also. Almost overnight, we went from being empty nesters to a family of eight in a 1200sq ft house.
The first couple of weeks had daily family meetings regarding our new reality. The grown kids were now partners in all this, and we would share the workload as best we could. Scratch cooking three healthy meals per day means lots of planning, prep work, cooking, and cleaning.
Our trips to town are limited to two people that undress and drop clothes in the washing machine on their way to the shower upon return. Face masks, hand sanitizer- the whole business. Everyone quickly fell in line with our healthy living/eating habits, and collectively, we decided that limiting booze would be a good idea.
All of the above sounds extreme when I read back through it, I guess we're just doing the best we can with the information we have. It's a busy time of year on the farm side, so having extra hands is nice. We've also been working on a couple of big projects that I'll update later, again the extra help is great.
There are struggles of finding alone time, waits for the bathrooms, and hot water shortages, but personalities mesh well, and everyone works toward a peaceful environment. We're back to playing board games on rainy days and movie nights from our extensive DVD collection. Sharing baby duty takes up the rest of the day with Amy doing most of the grandma stuff.
This real-life drill showed us the weak spots regarding what we keep on hand regarding dry goods, which are easily changed now that most products are back in stock online. The extra money spent on the solar system has paid off as well. We are incredibly power-hungry these days, and the system hasn't skipped a beat. We still don't have a backup generator and haven't needed one either.
All stresses considered, this time will go down as some of our best family memories we've ever made at a place we all have some sweat equity in.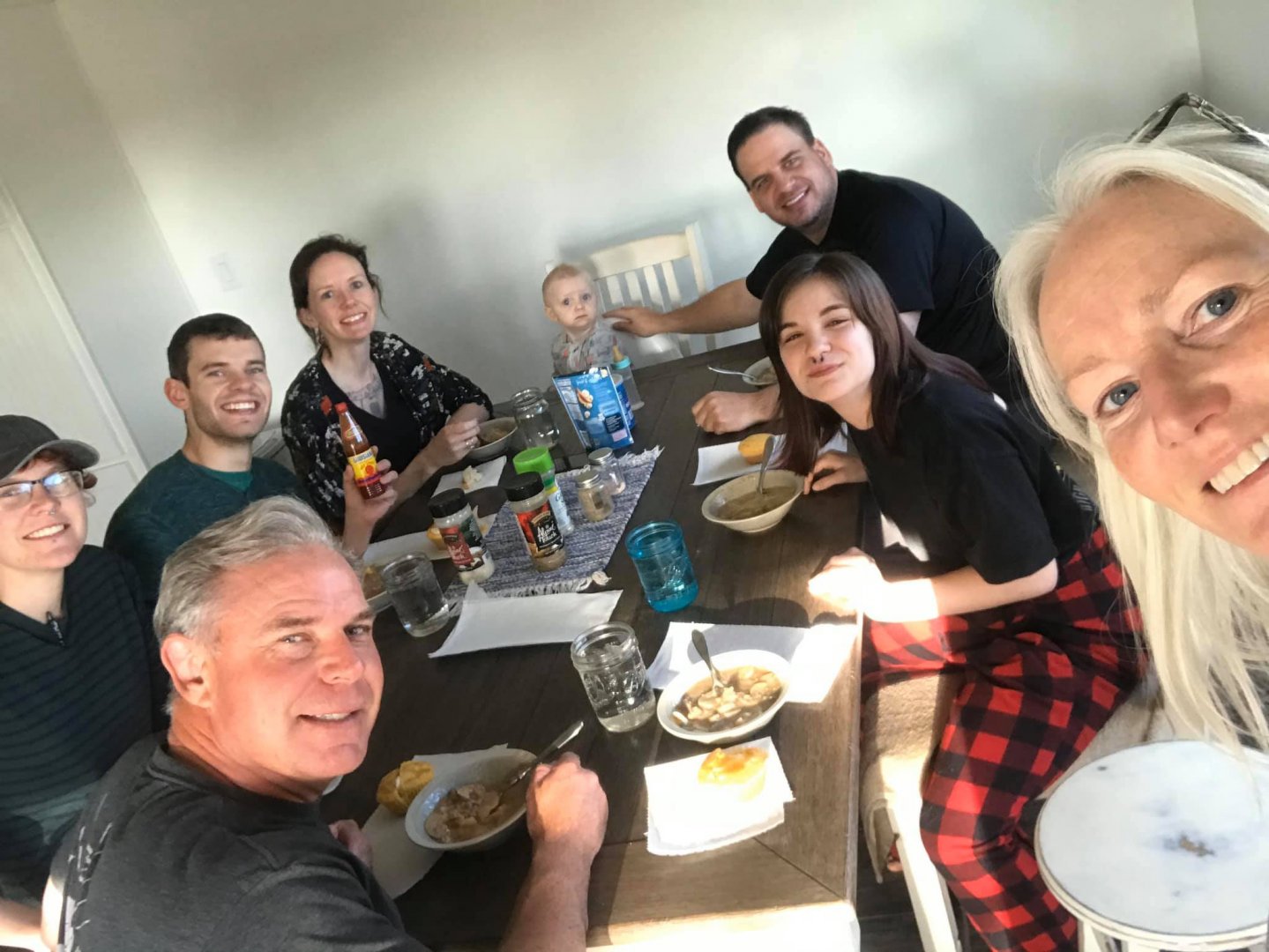 One of our first family outings in over a month. Did some exploring in the Rangers with our neighbors.
The baby showed up just coming off strep throat and an ear infection. Twice daily breathing treatments for her asthma and a runny nose that lasted since birth. Living in a sterile environment with grandma Amy, this is the healthiest and happiest she's been. If she were to come in contact with this virus now, she actually has a fighting chance.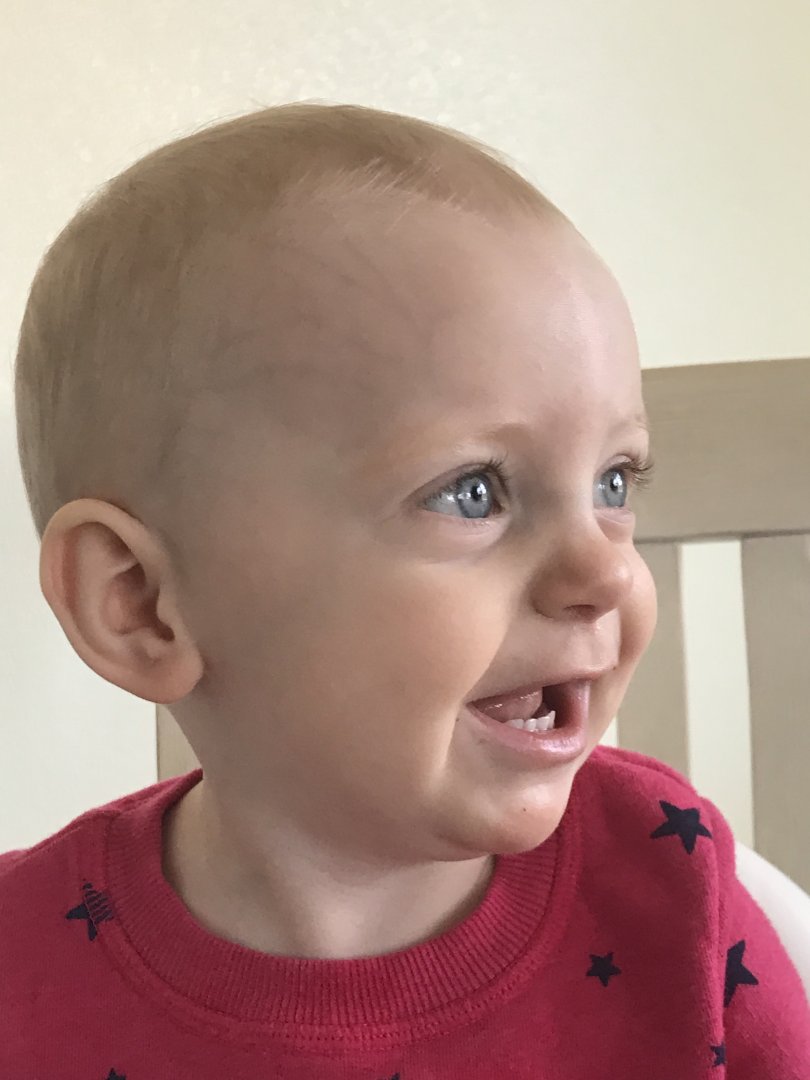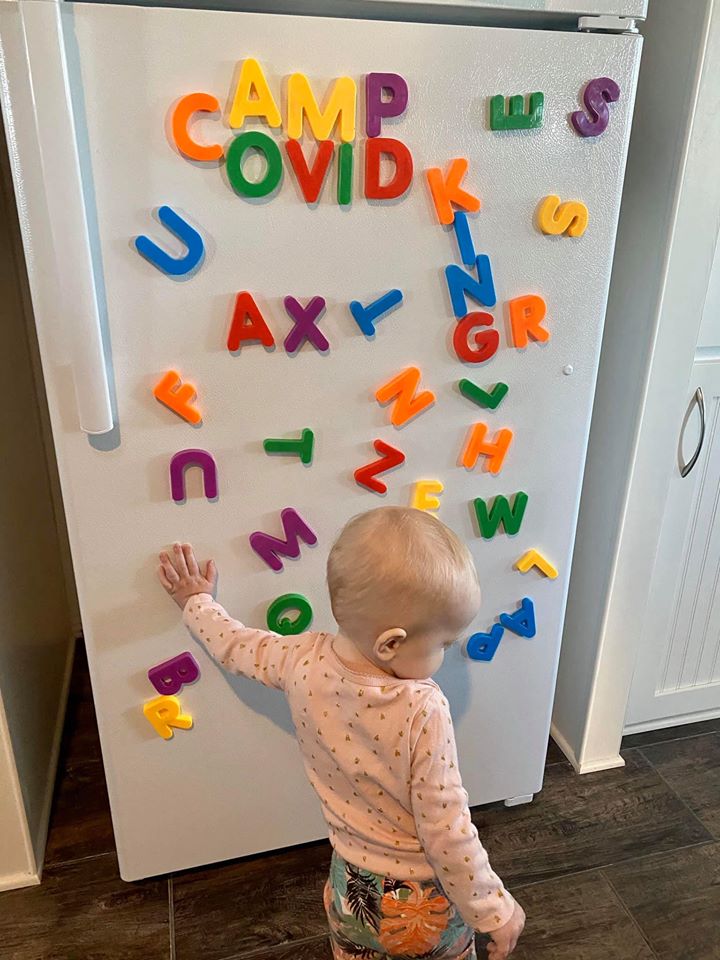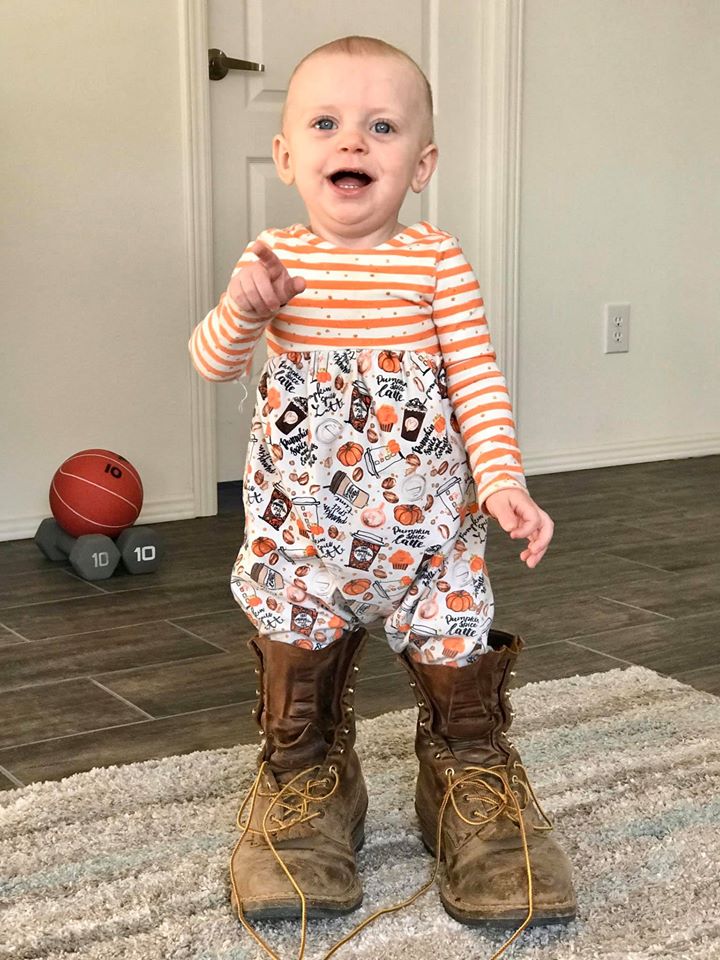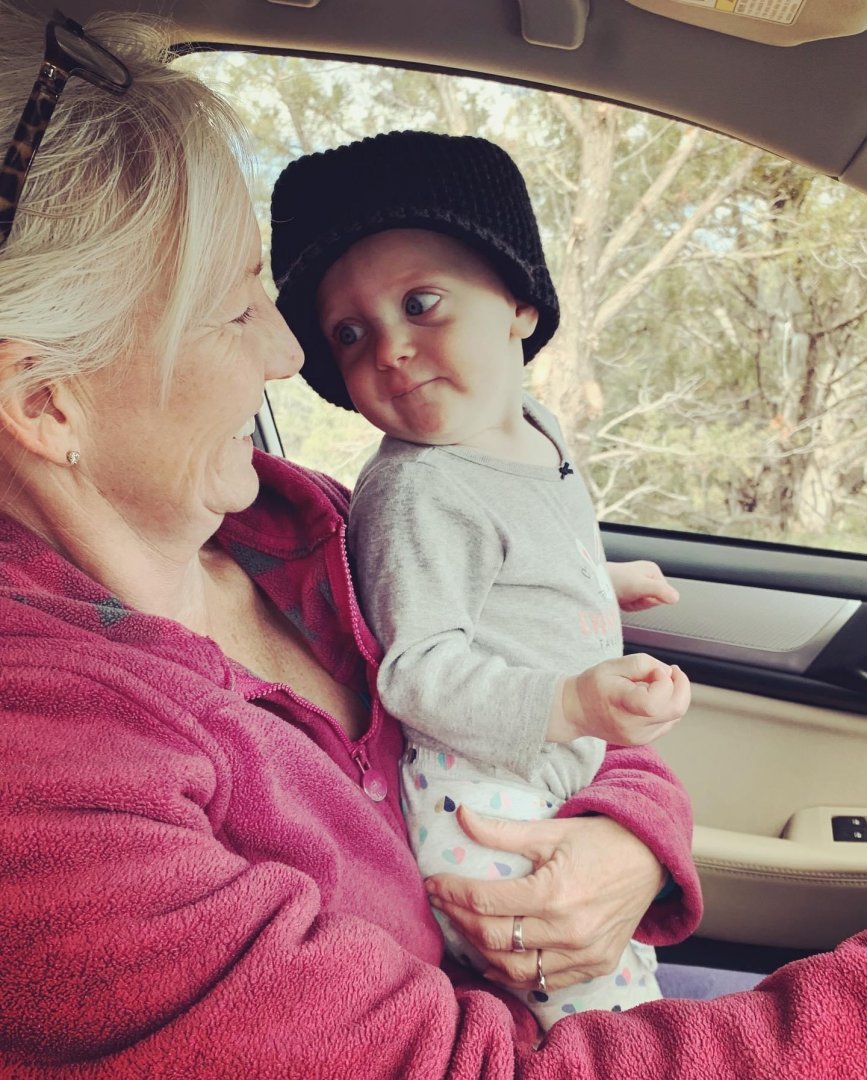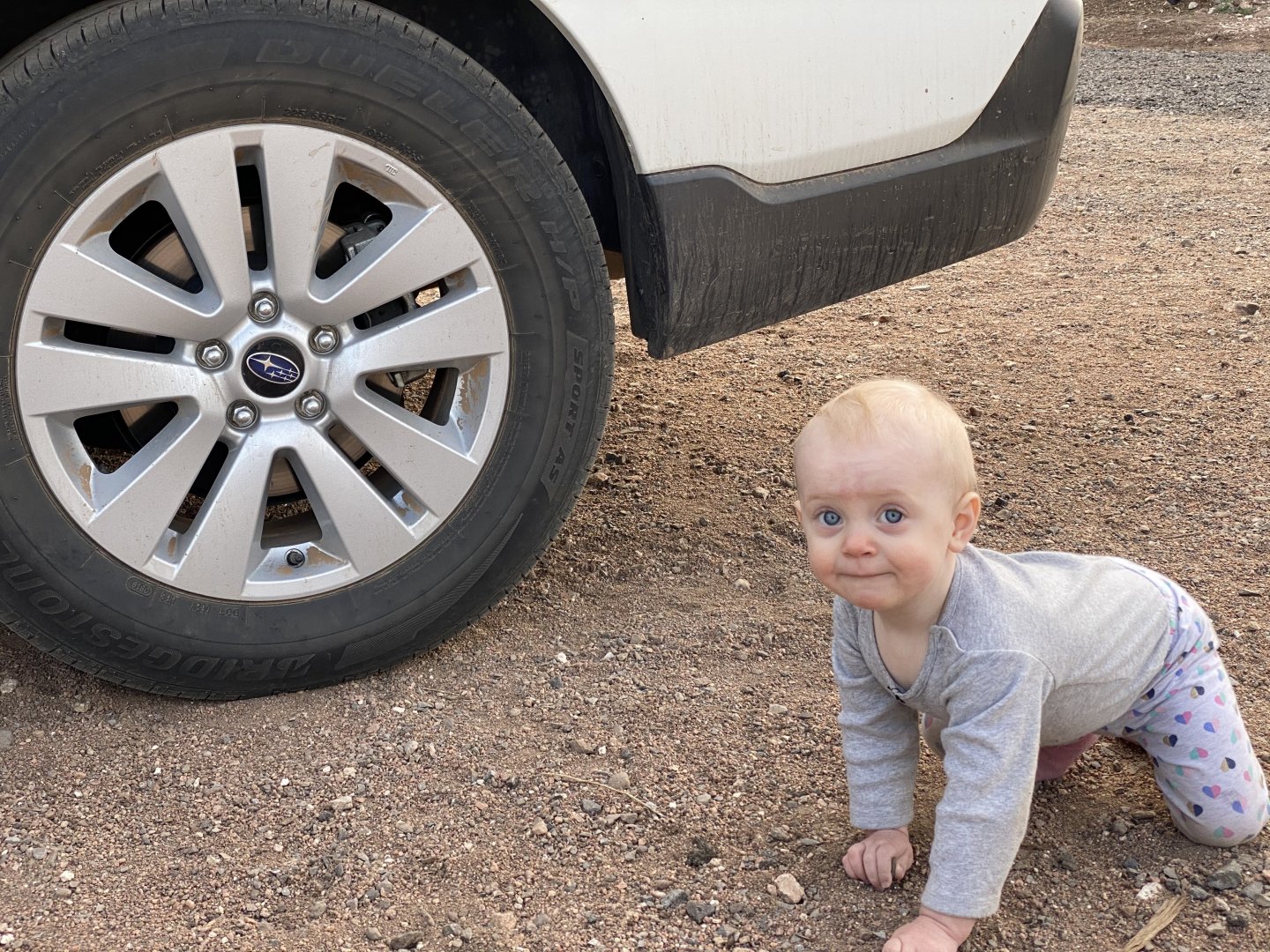 Daily life indoors. I still have my spot on the couch at least.
Brooding layer chicks indoors during a cold snap as if the house wasn't loud enough already.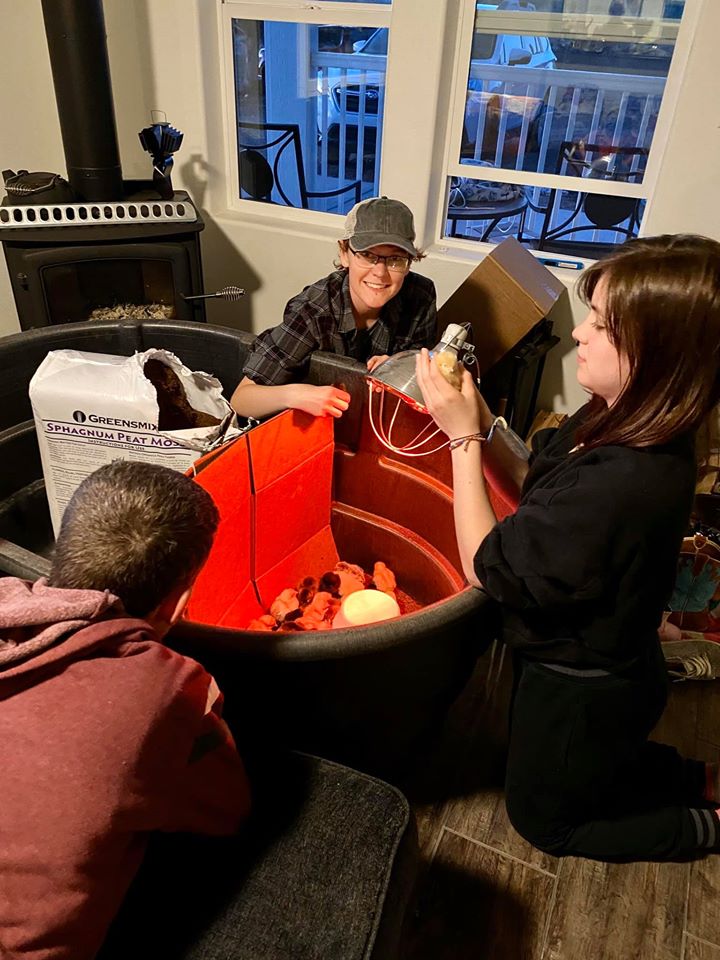 Running equipment day after day with my 23 year old son.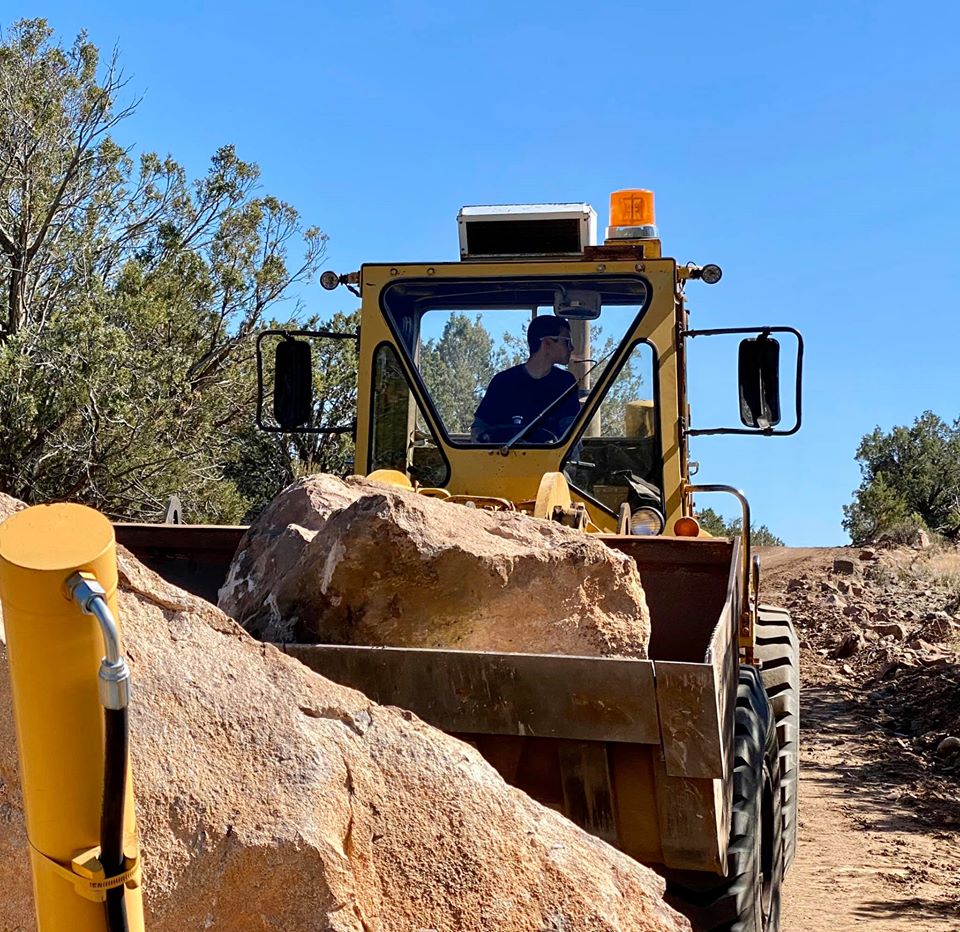 Our local grocery store. We go through a ton of food.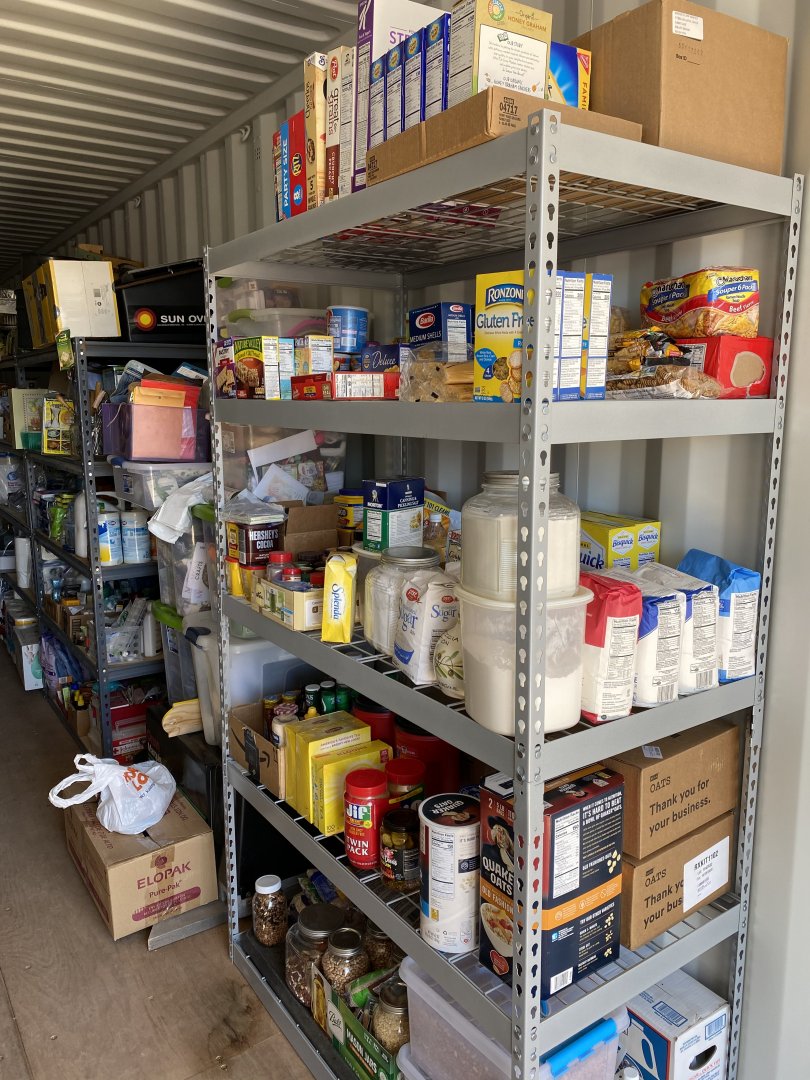 Raising beef for a living means end of times are delicious.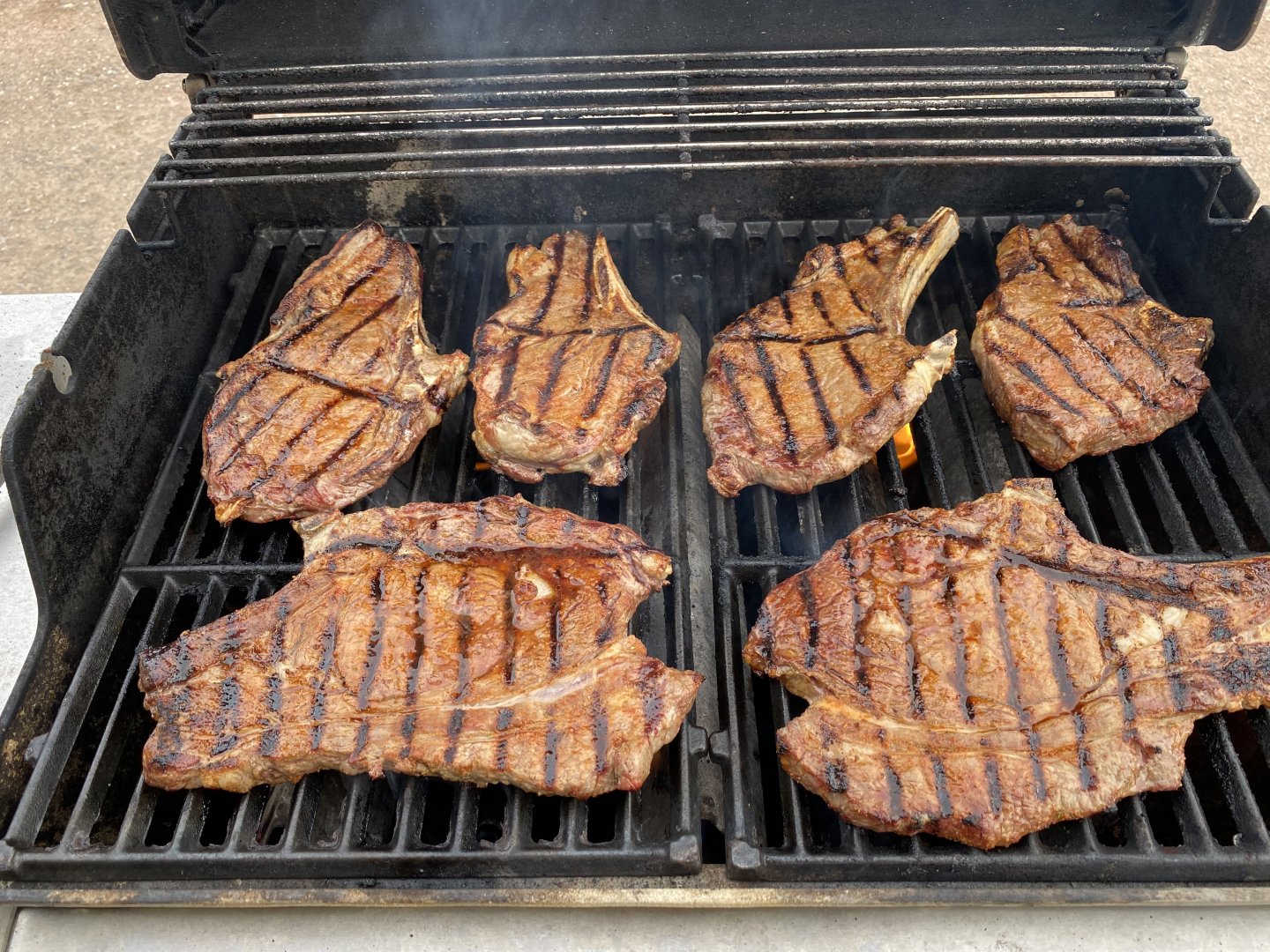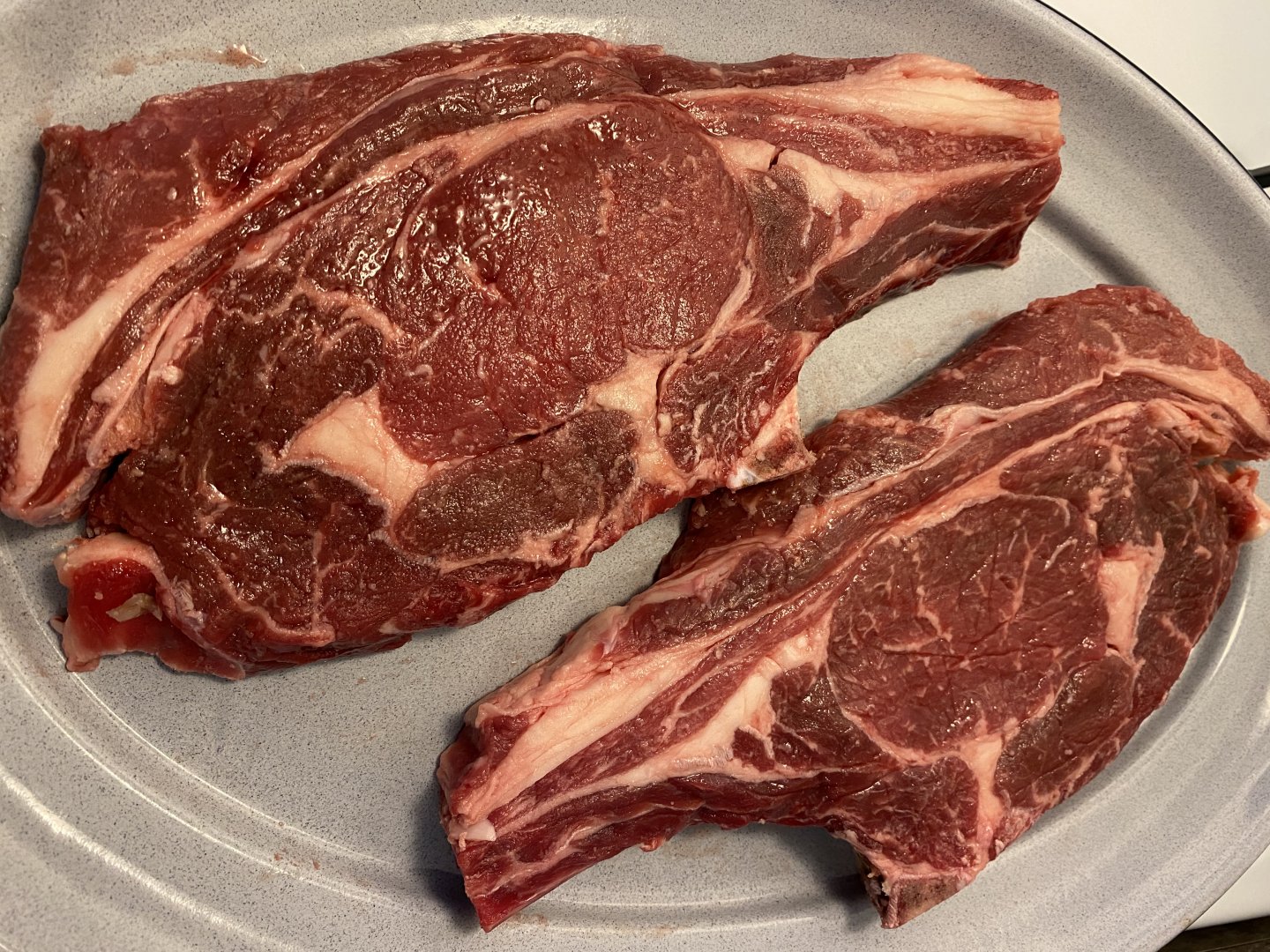 21 year old daughter and 15 year old granddaughter took over a stock trailer to do some camping and have their own space for a bit.