Living at 5300′ elevation doesn't overcome the fact that we are still in the high desert. We see 100 degree temps about 6 weeks out of the year and plenty of humidity during the monsoon season. Air conditioning is the answer. But, being off the power grid, it isn't an easy answer. After lots of research and knowing the limits of our wallet/solar system- the entire system was designed around being able to heat and cool using solar power and battery storage as needed.
Thank you for visiting, don't forget to subscribe!
We went with Daikin R410A split series. 3 ton 18 seer 2 zone mini split system with a 2 ton indoor unit in the dining room that shoots across the house toward the front door and a 1 ton unit above our bed in the master to keep us chilly on those hot, muggy nights. By the way, Amy reached the "age of change" a couple years back and the hot flashes were savage. Installing the indoor unit right above the bed made me an instant hero. I can't recommend this enough fellas.
Aesthetically, there aren't a lot of options for hiding the mechanicals on a manufactured home, so the back corner was the first choice. With fingers crossed, we paid a company out of Kingman to do the install (my do it yourselfer attitude has limits). Our hope was this would be enough to cool all 1200sq ft effectively. So far, so good. It gets a bit chilly in the dining room to keep the living room comfy and the 2nd (guest) bedroom keeps the highest temps. Our next project there is a whole house fan in the (guest) closet with the solar gear to draw cool air from the house through the bedroom. I'll let you know how it works.
I am able to comfortably run the AC till about 9:30pm on battery power, by then it's typically cooled off to the low 70's outside so we just open windows. We haven't gone through winter with the mini split yet so I can't tell you about the heat side yet. Between the wood stove and a propane furnace, we've got heat covered and then some. I have no doubts it will perform flawlessly though, saving us propane and firewood.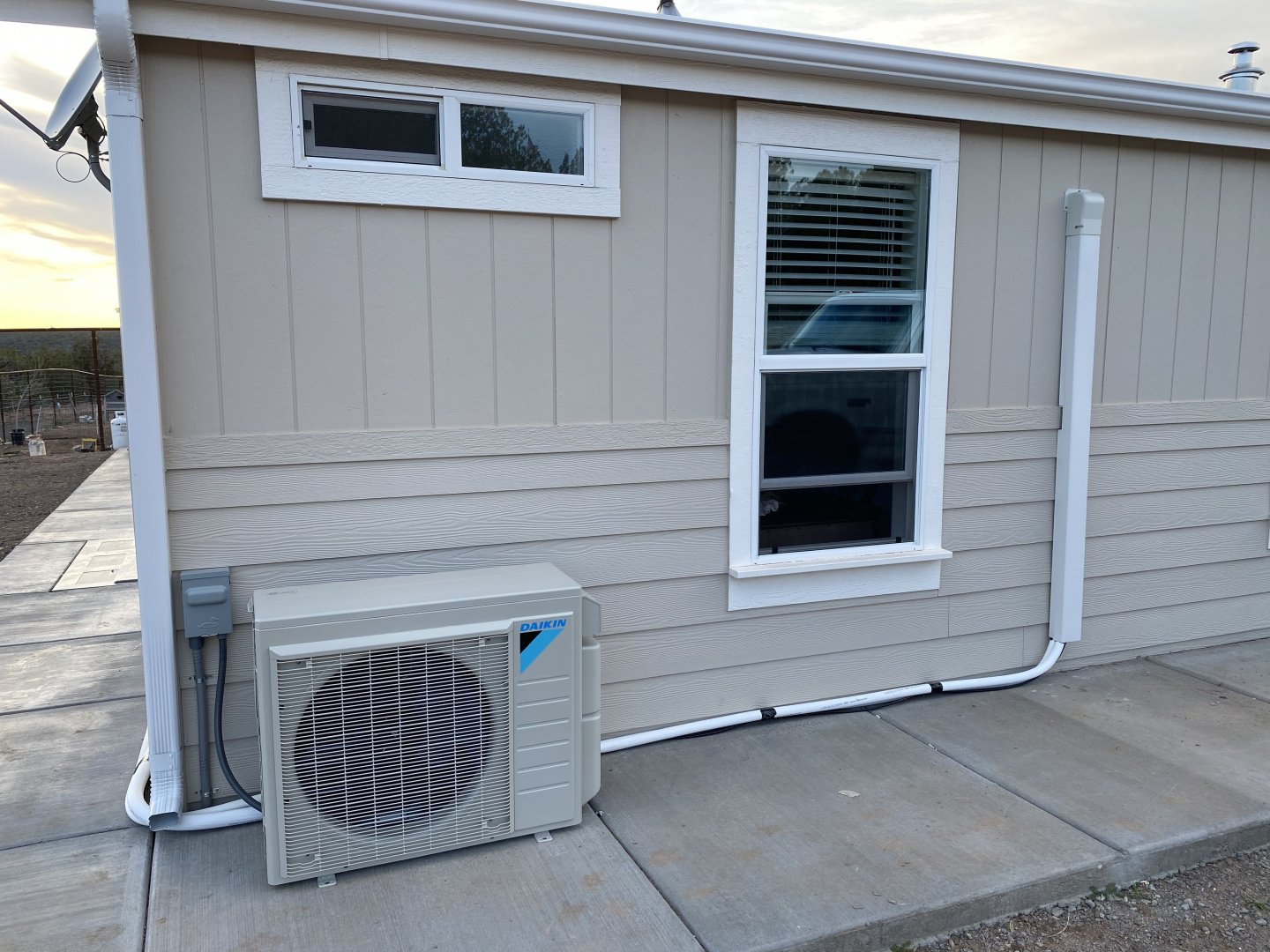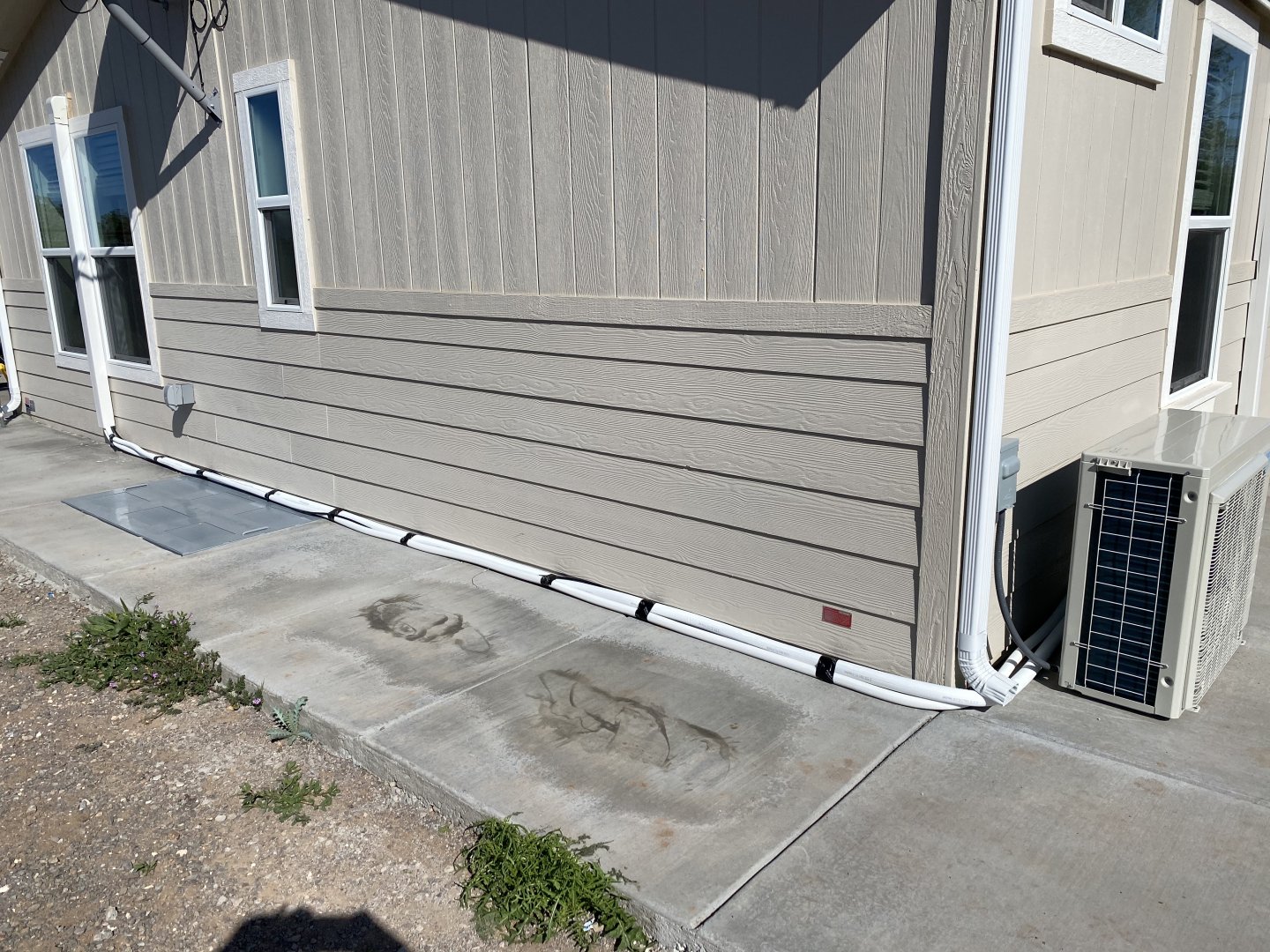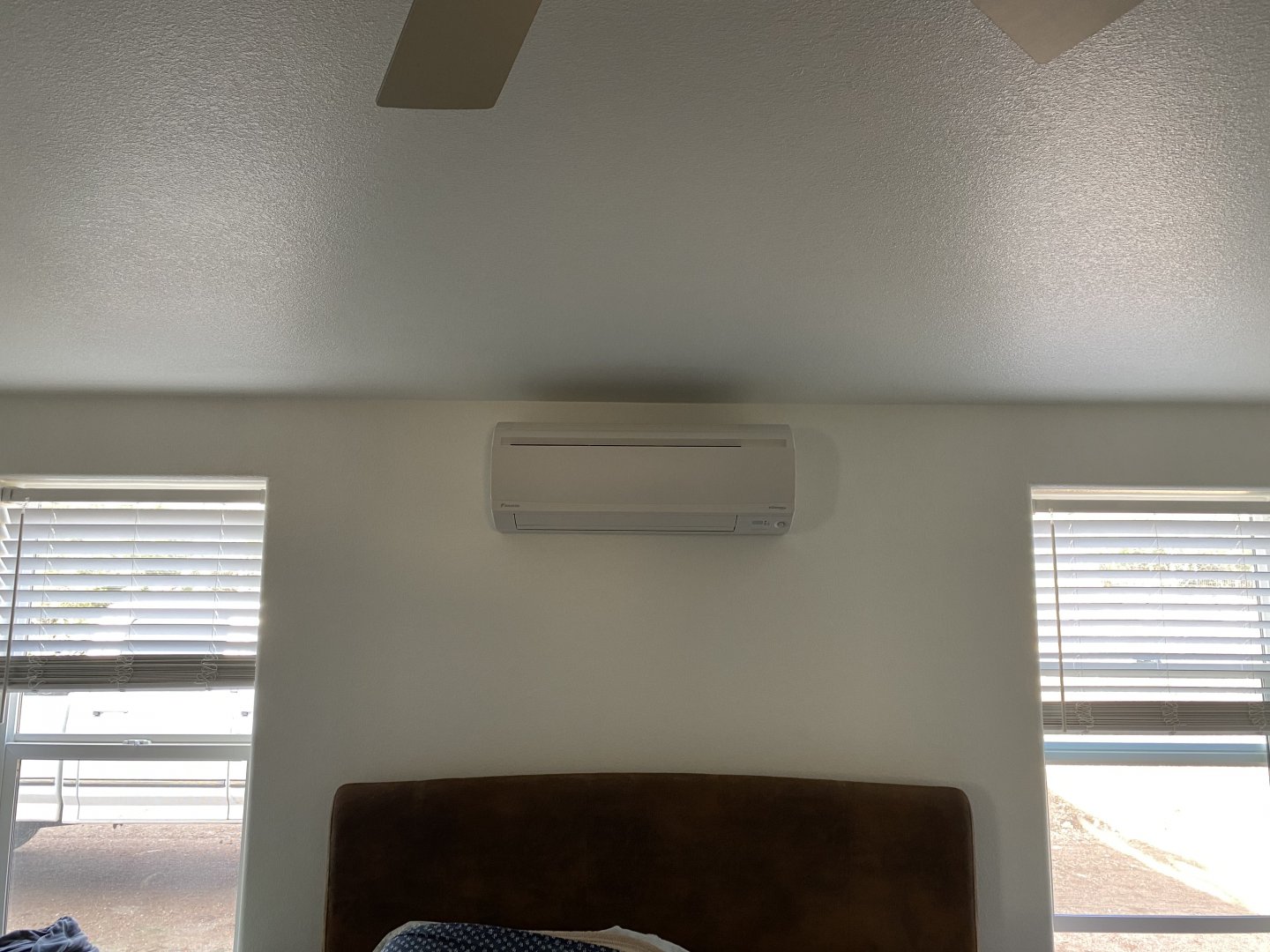 If I had to do over again, I would have pre-plumbed so the AC contractor could have easily hidden the lines under the house to make for a cleaner install. Instead, we had him bend up material to cover the lines that we filled with spray foam to keep rodents out of and for extra insulation. We then trimmed out with wood that matched other details on the house then painted it all to match.