It's been 1.5 years since we finished the house and its solar system. At the time we were out of money and energy so we pre-wired for a backup generator and dropped the 500 gallon propane tank right behind the house. There has been a handful of times that a 240 5500watt Honda has come in handy during extended dark days with lots of snow on the panels or running the AC till close to midnight on a couple of hot and muggy weekends that had us partying with friends till late. For the most part, we can live without a backup genie, it's just a convenience thing.
Thank you for visiting, don't forget to subscribe!
As the farm business grows, this might not be the case. 24/7 heat lamps to brood chicks, large fans in the high tunnel and more freezers will take us past our comfortable limit so we planned ahead.
Generac makes an off-grid specific 15k stand alone that talks nicely with our system and will auto start at preset battery storage levels (not voltage levels). It took a bit to save up but we finally made the purchase then made the master plan of spending a bunch more money to locate this thing far enough from the house to not have noise be an issue. Since we had to run propane lines anyway, it is a good time to re-locate the ugly propane tank too.
Propane and power in the same ditch are ok in our county as long as they are a certain distance apart, so I used a 24″ bucket for the dig (which is a bitch in this rock). We also screened about 12 yards of river sand to bed the trench and backfill. All together the trench is about 200′.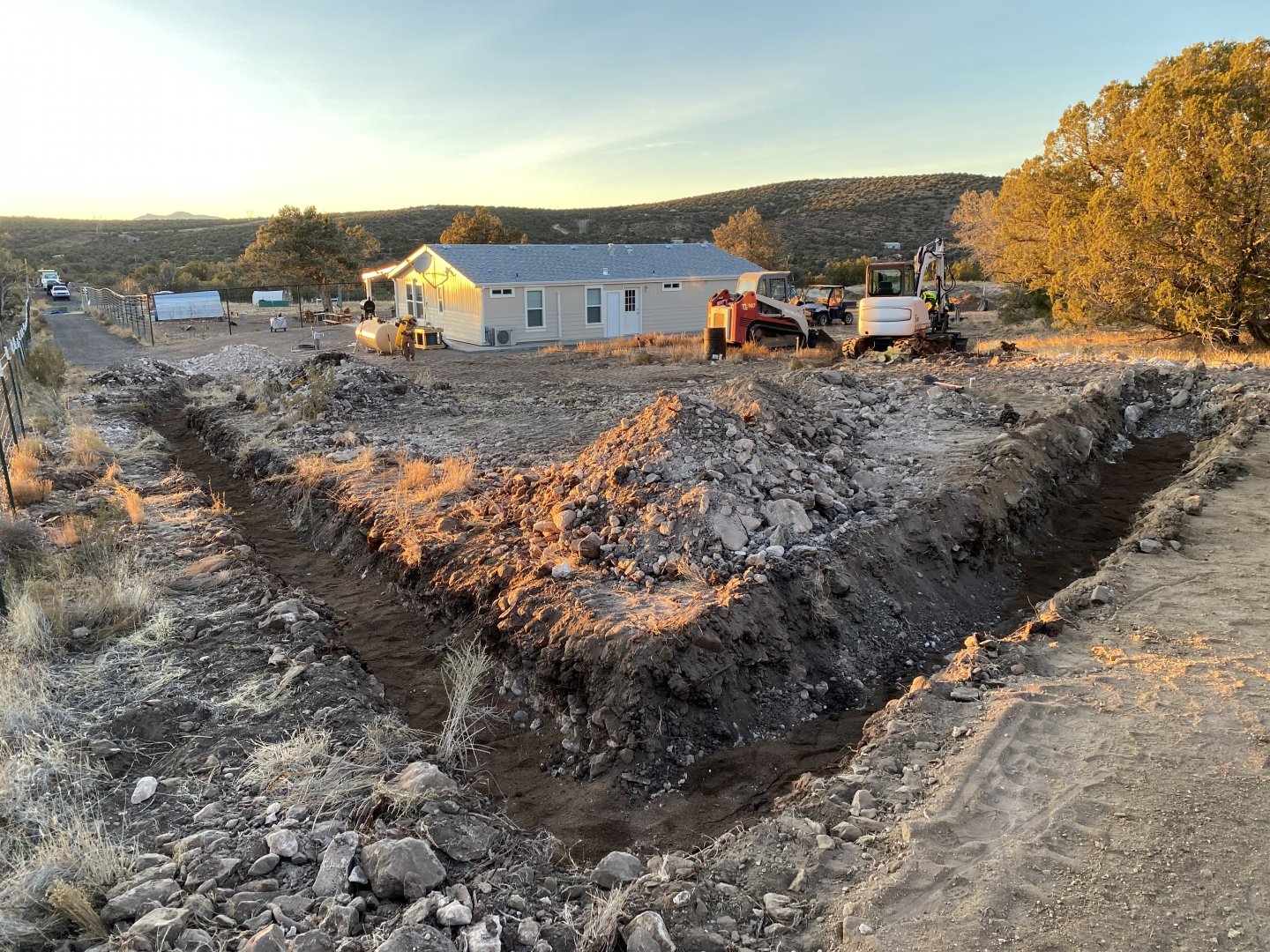 We had Ricky Hobday from A&B Propane in Havasu pre-make 1″ poly line with the risers welded in so we could work on the trench when we had time. He also had a nice used 325 gallon tank that we'll install once this rental tank is empty. That will be full of propane just off site. The 325 is large enough for real capacity but still small enough for me to strap to the trailer and take to town to fill, saving an average $280 with each fill up.
Edit to add: With lots of company we get 13 months out of this 325-gallon tank. We have since purchased another 250-gallon tank as a backup. There are things we have changed to further reduce consumption and currently feel we can go up to 2 years without needing to refill propane with what we keep on hand.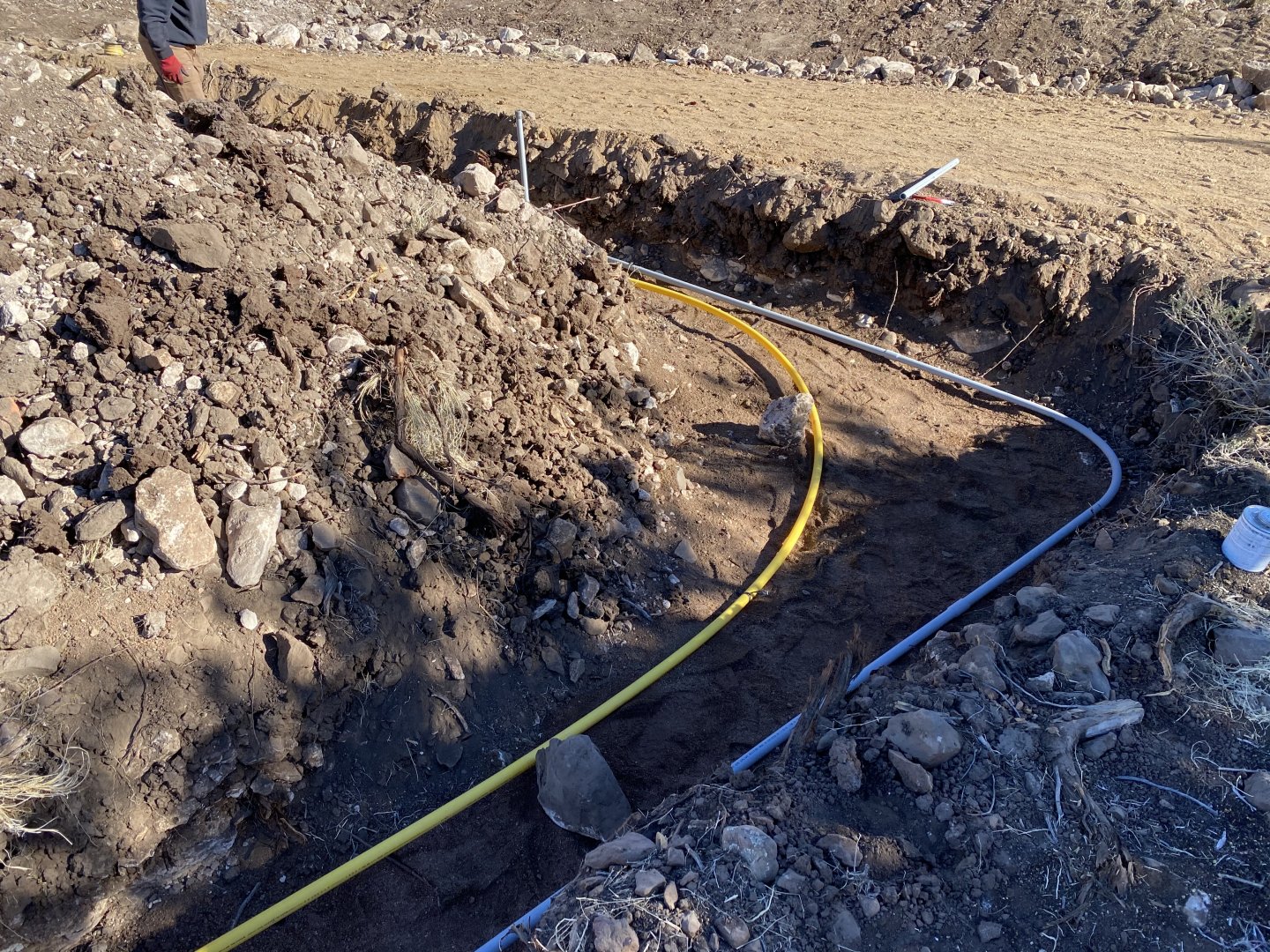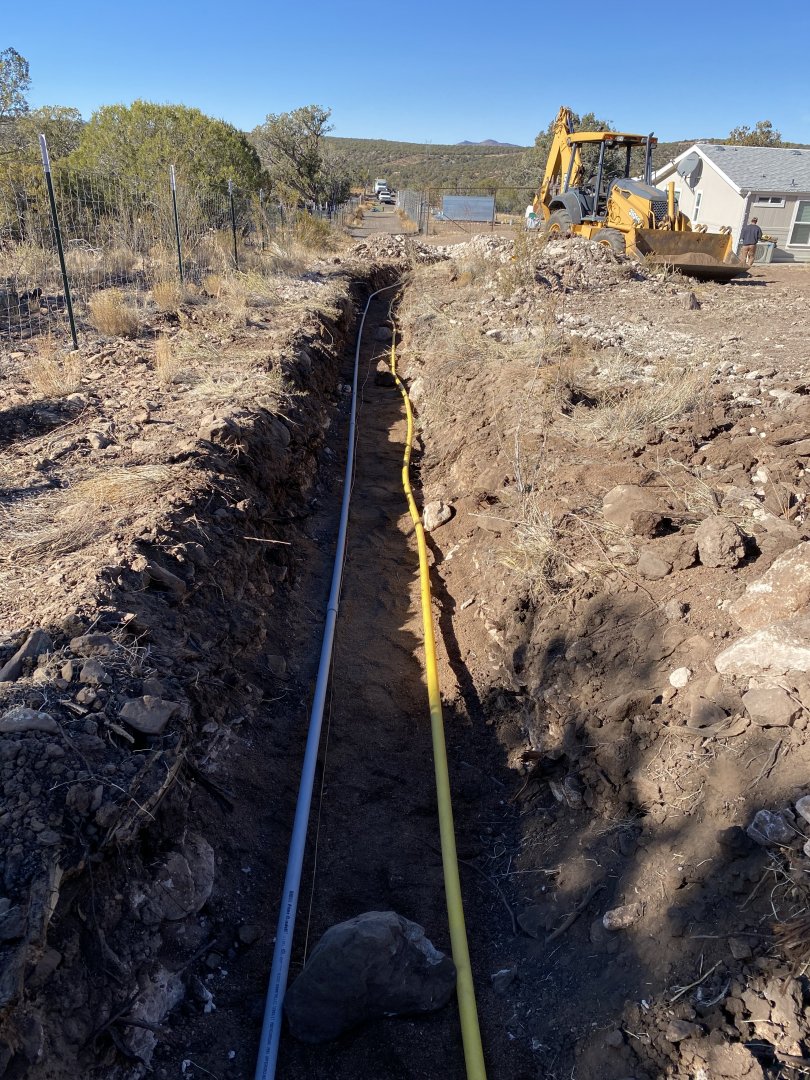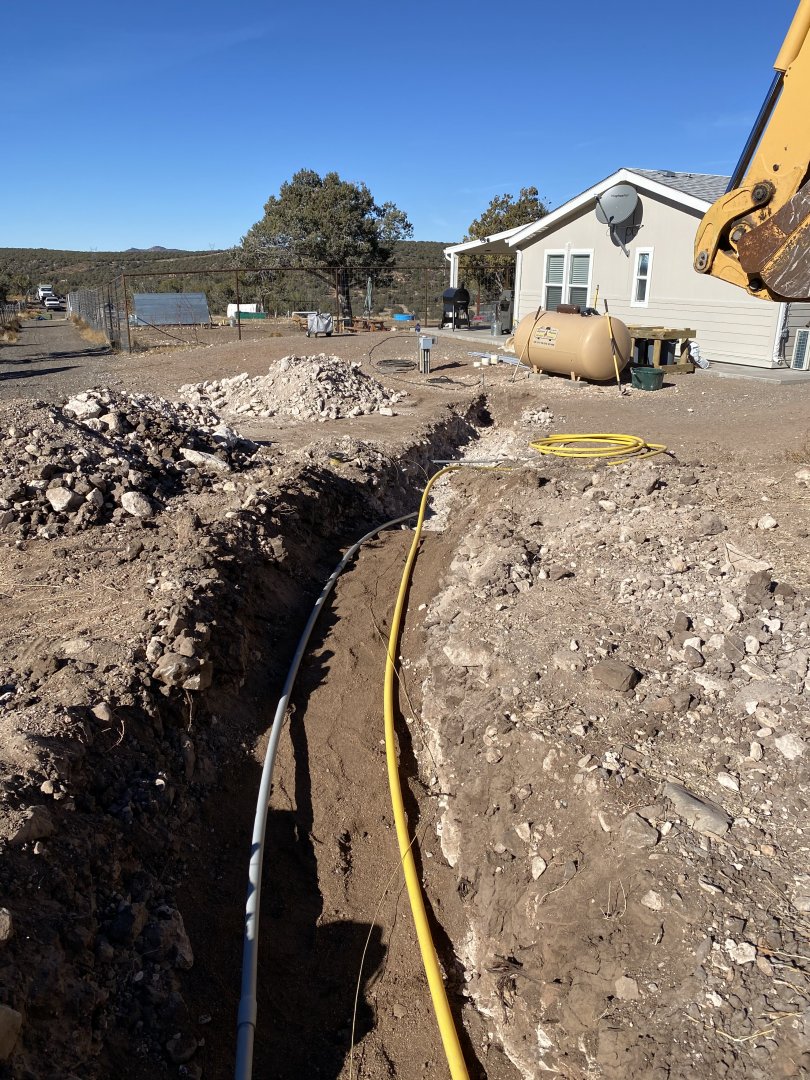 Trench inspectors.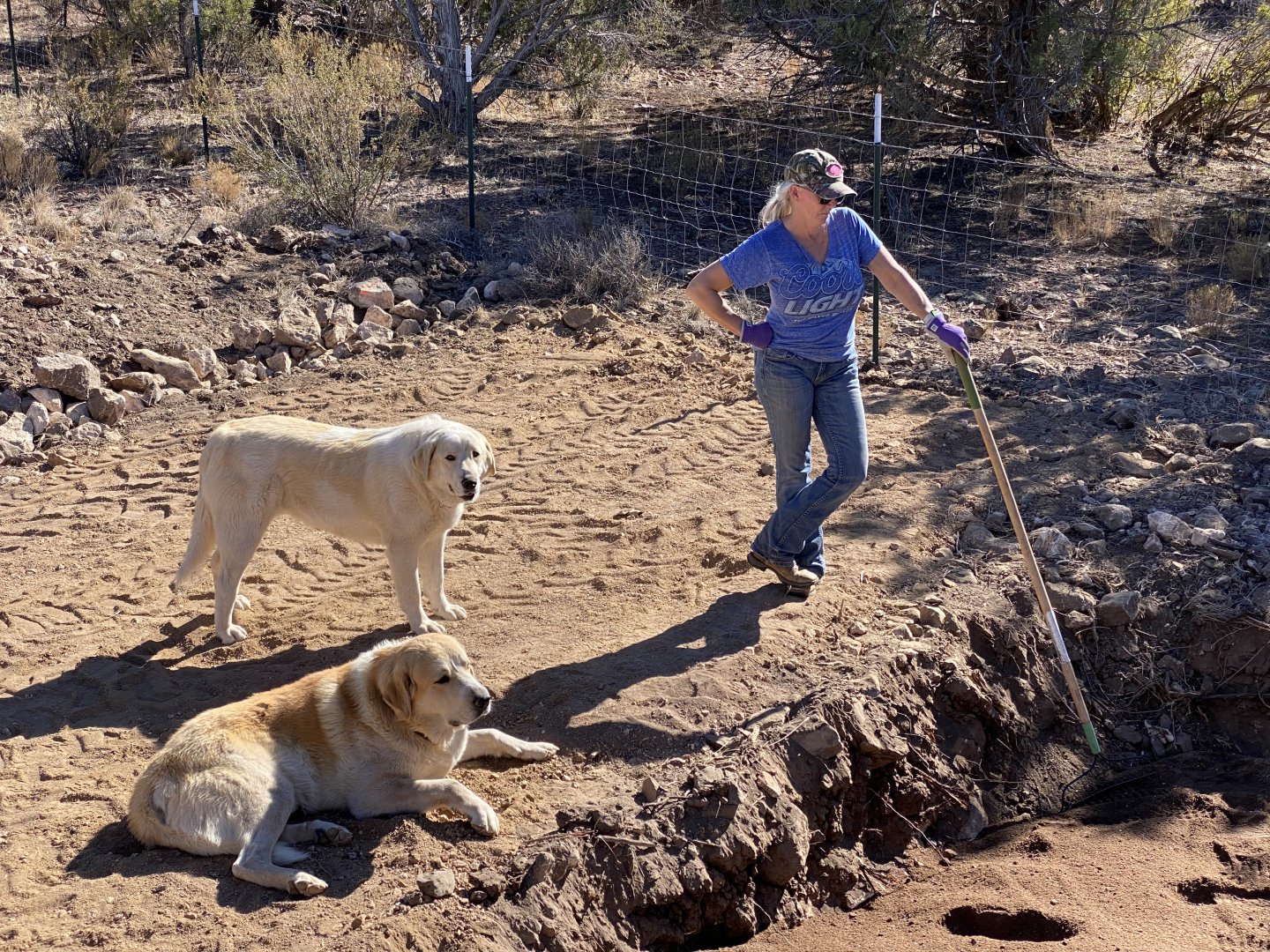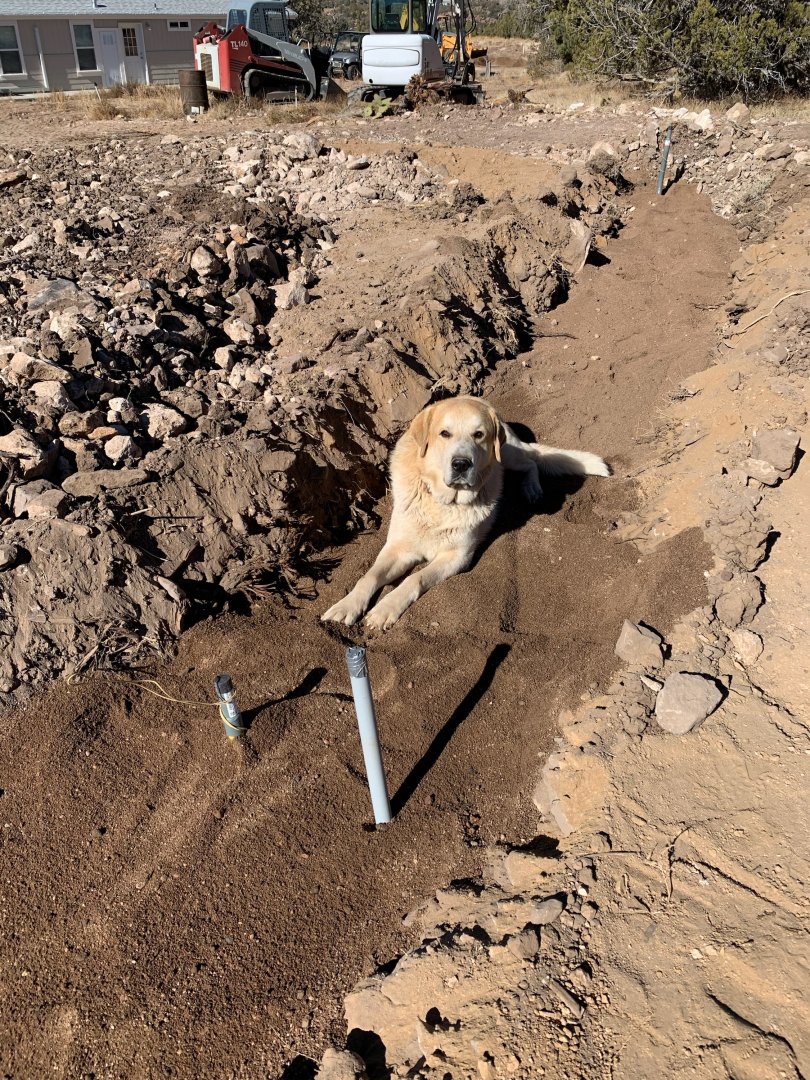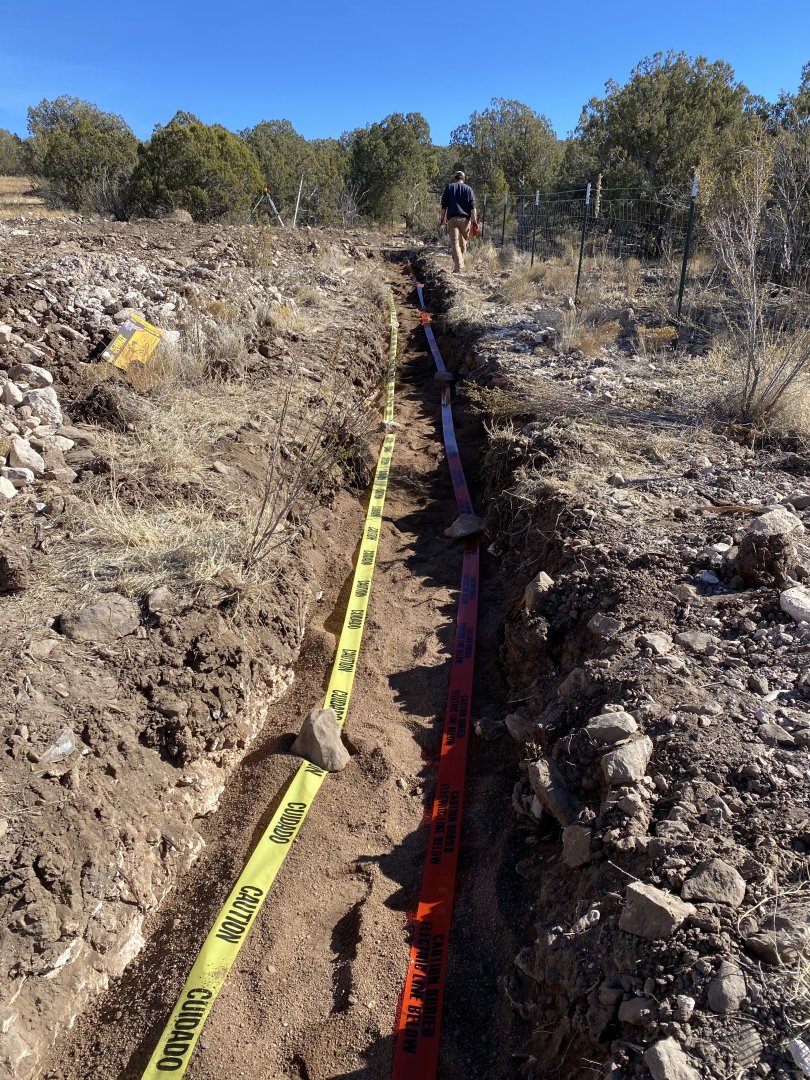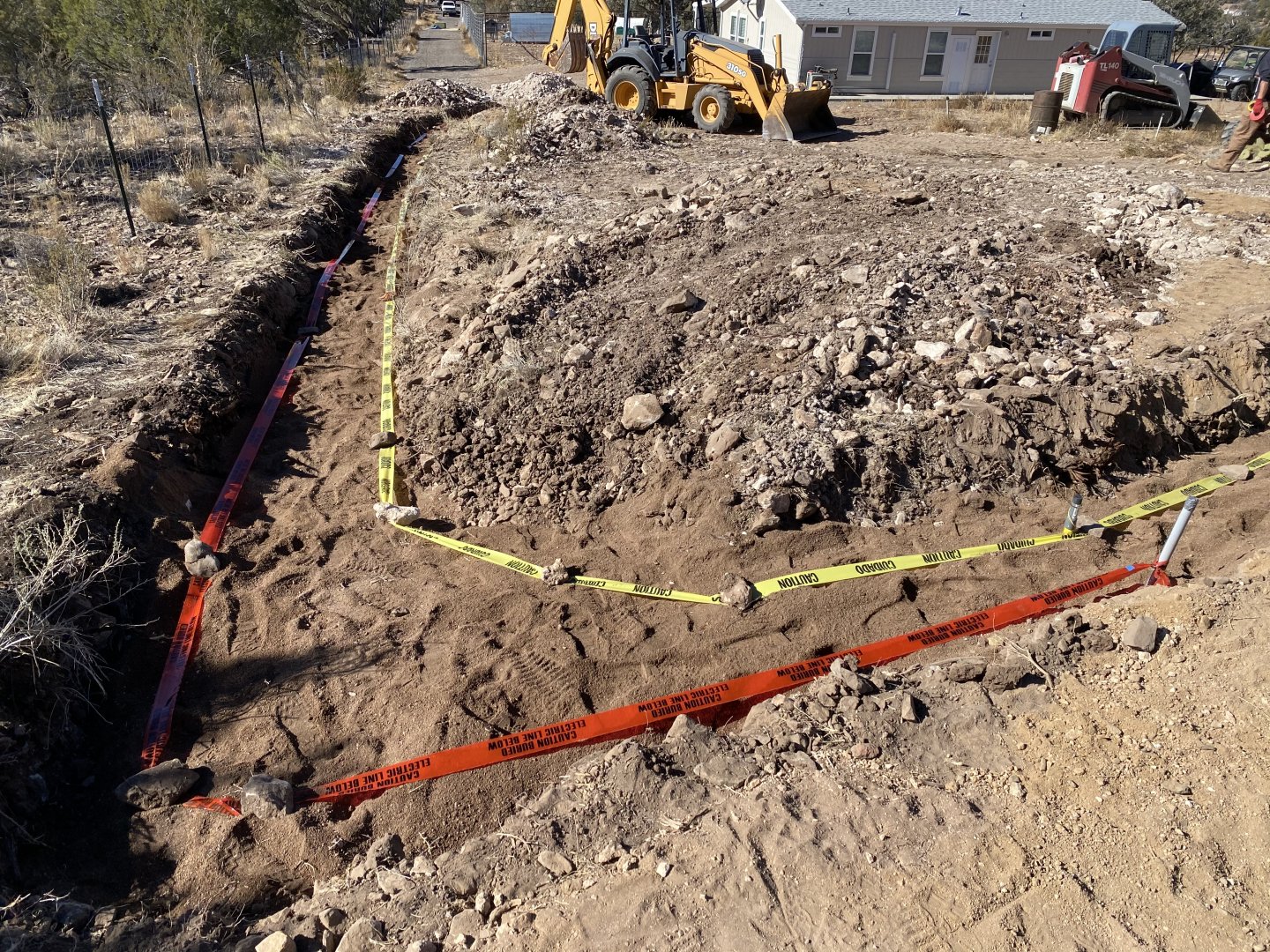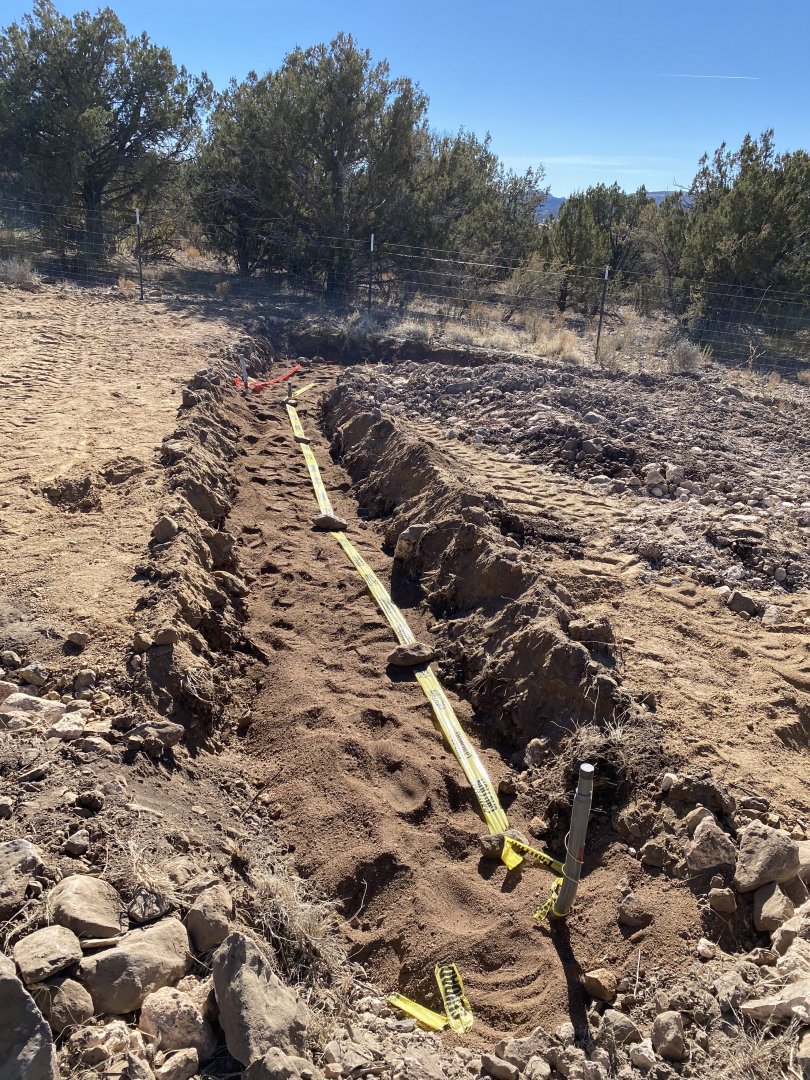 Hauled in some good fill to build the pad.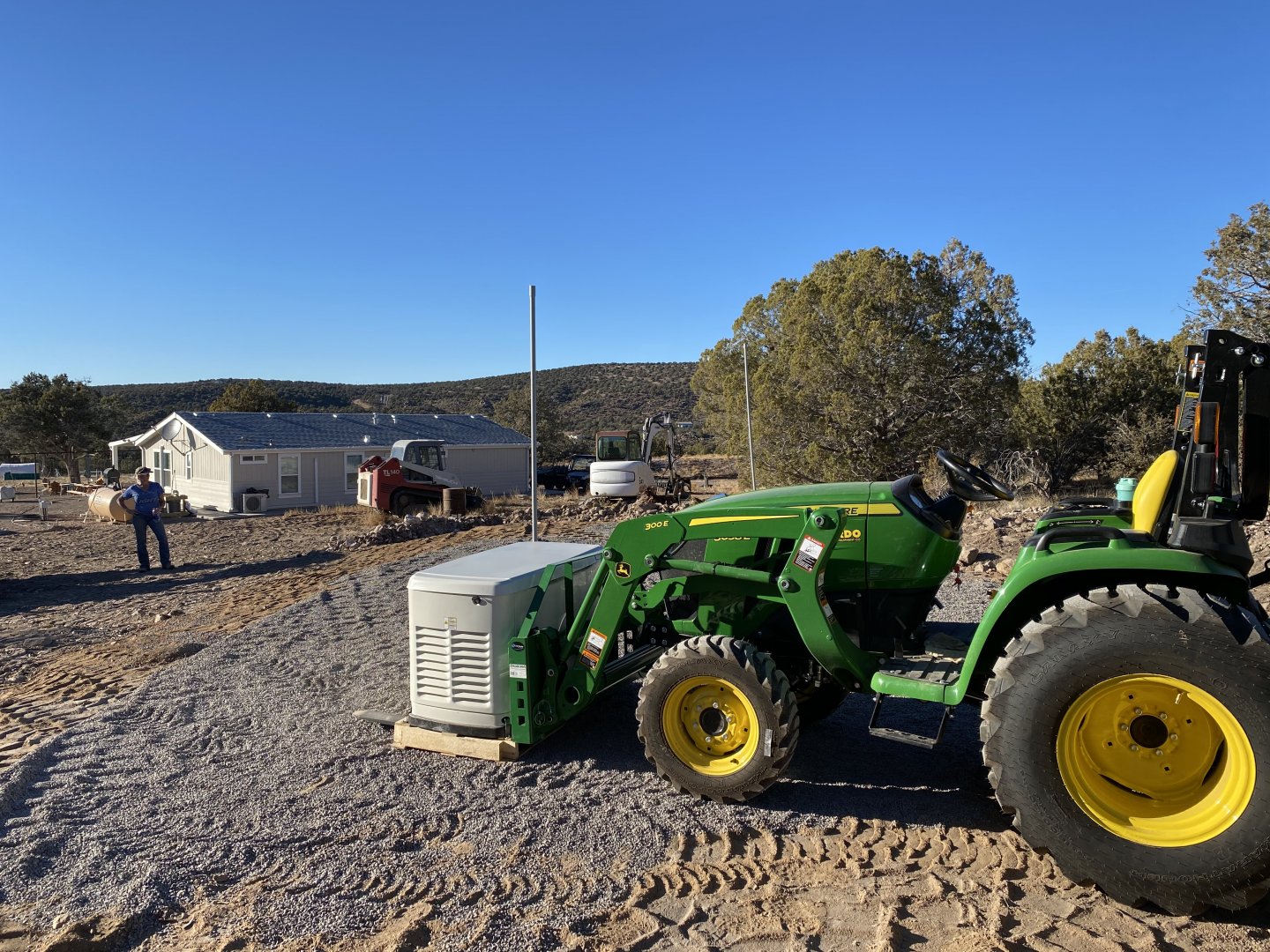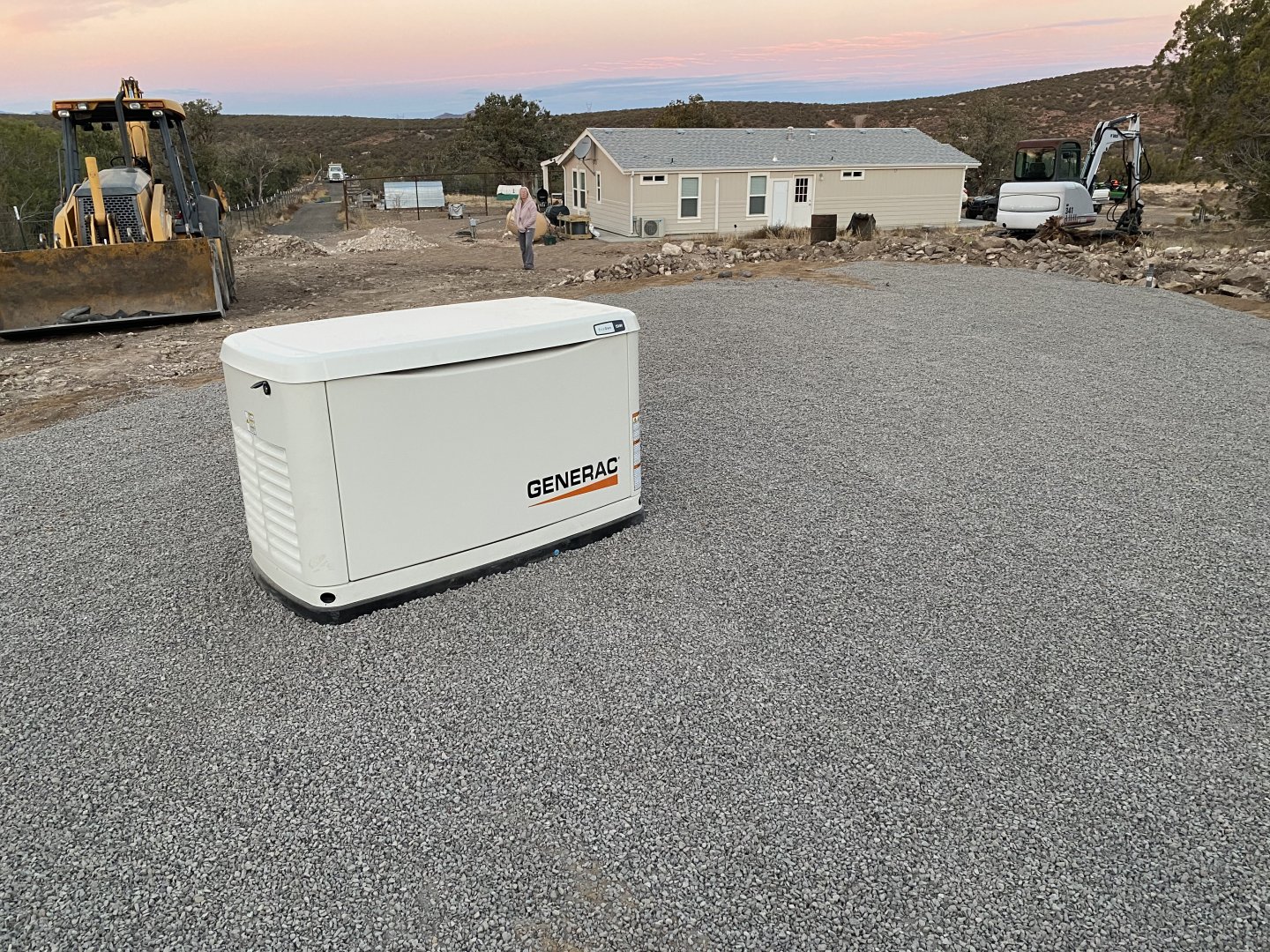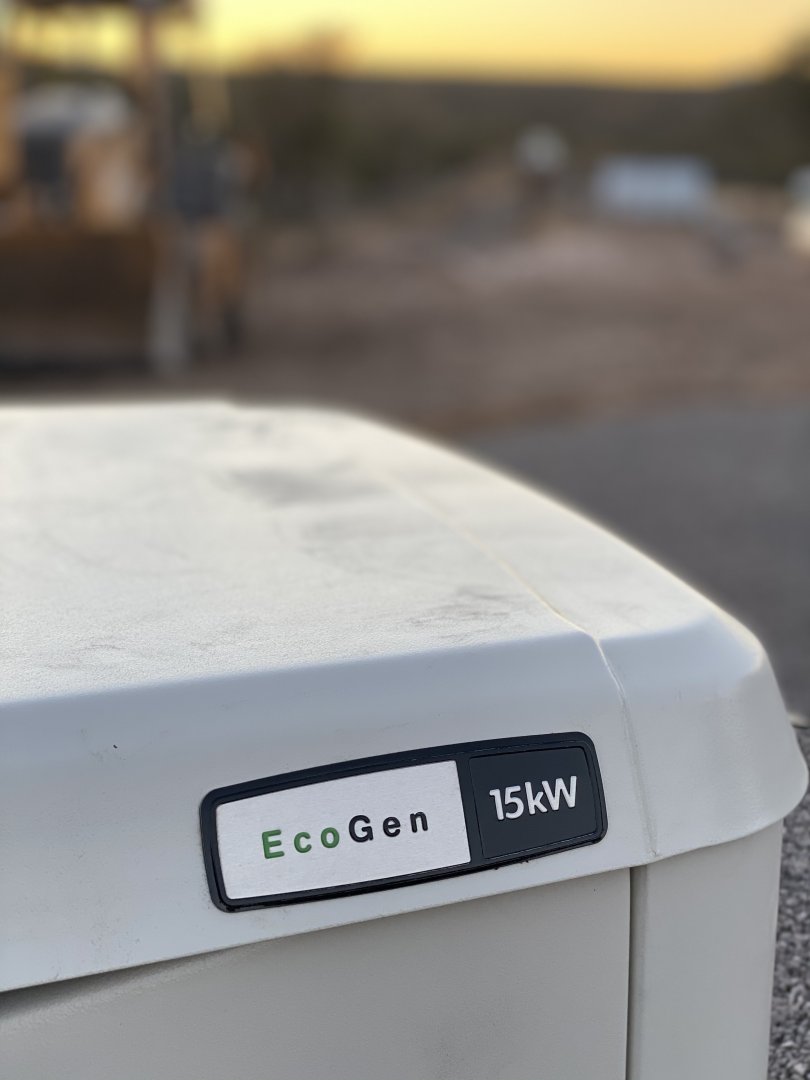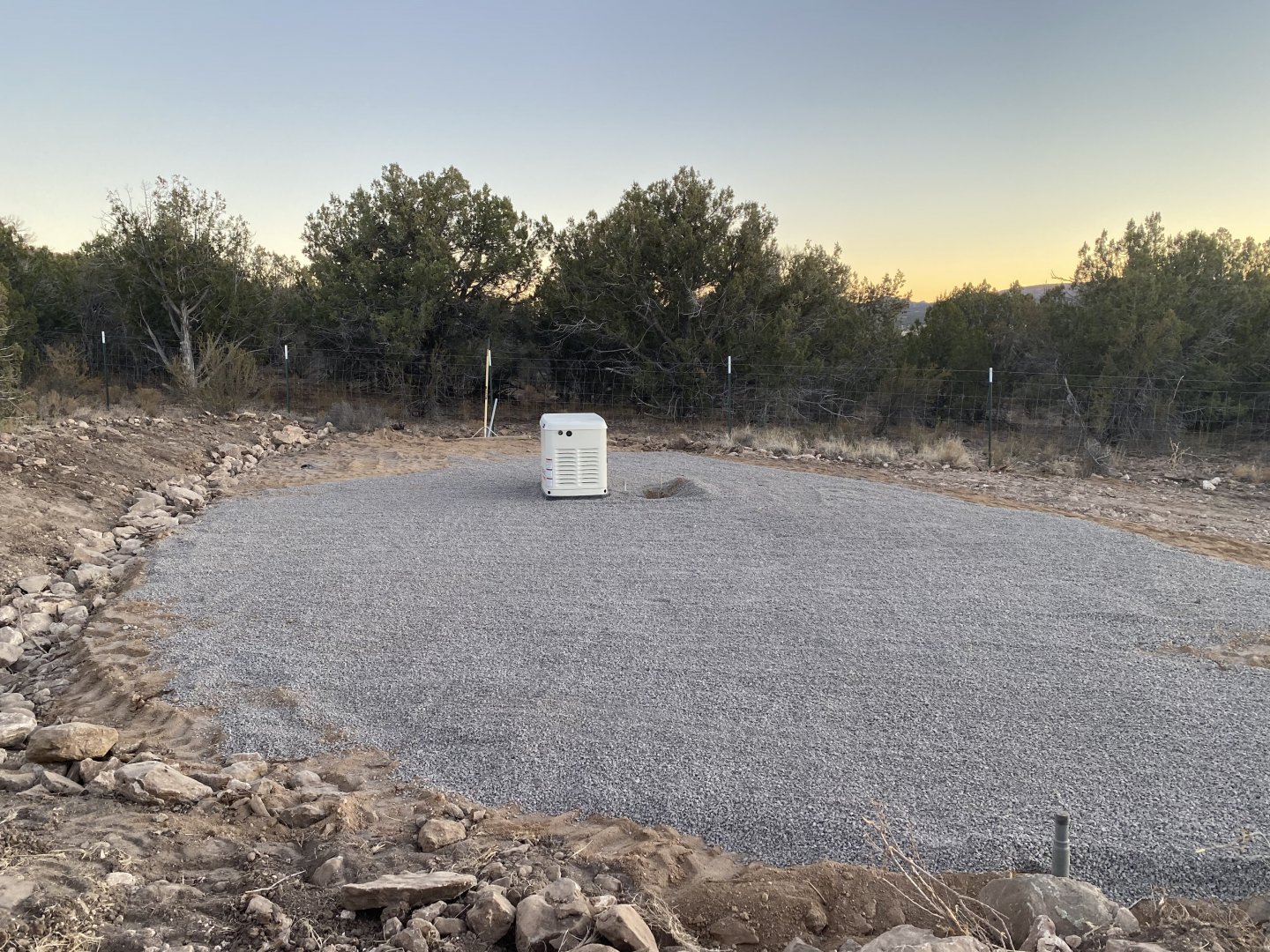 This is the beginning of an access road to service genie and use the backhoe to lift the propane tank for trips to town as needed.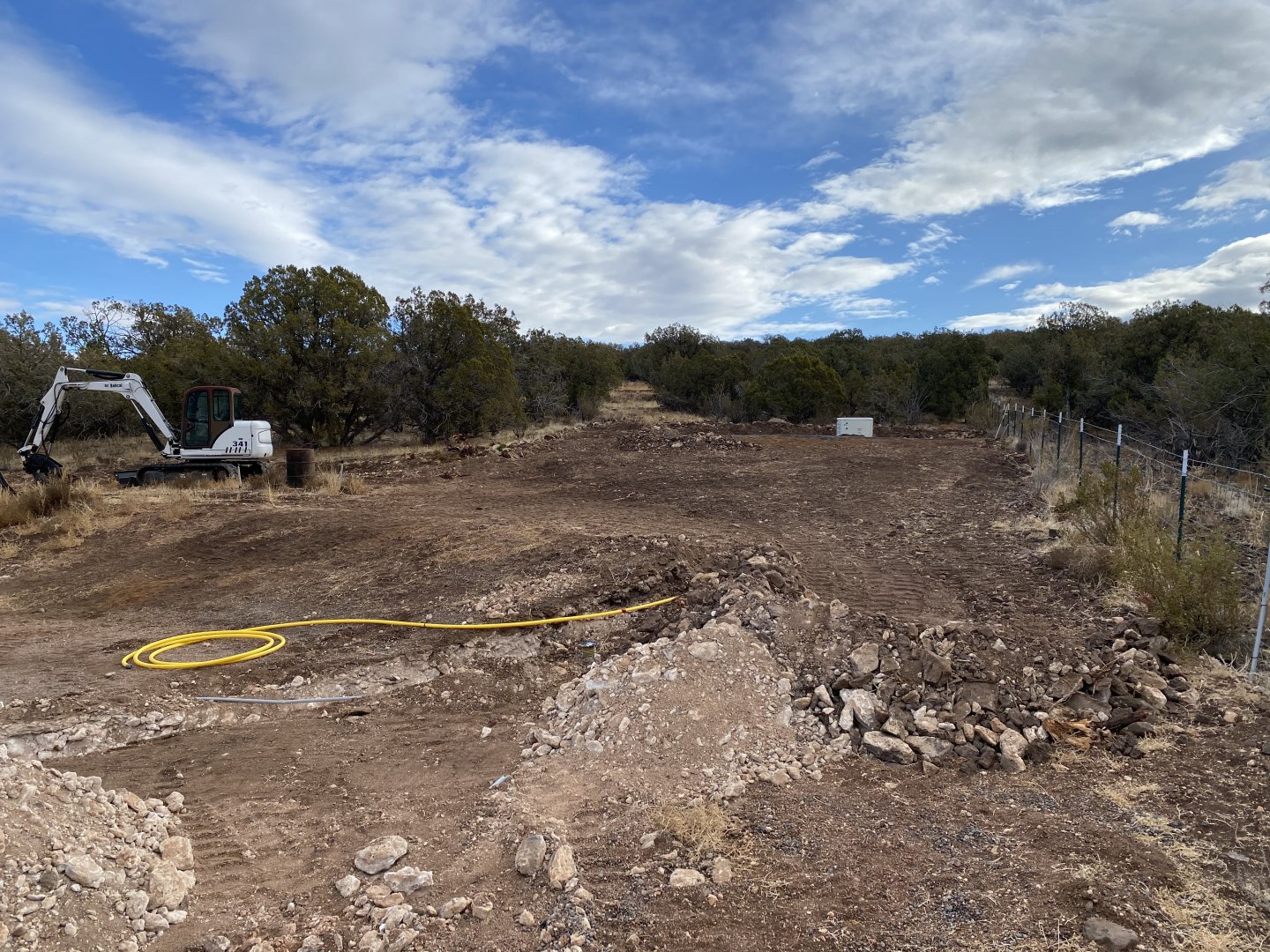 This gives a better idea of how far away we installed the genie, the tank will be to the left of it 15′. Looking forward to finally landscaping and getting some shade trees in the backyard since it faces South.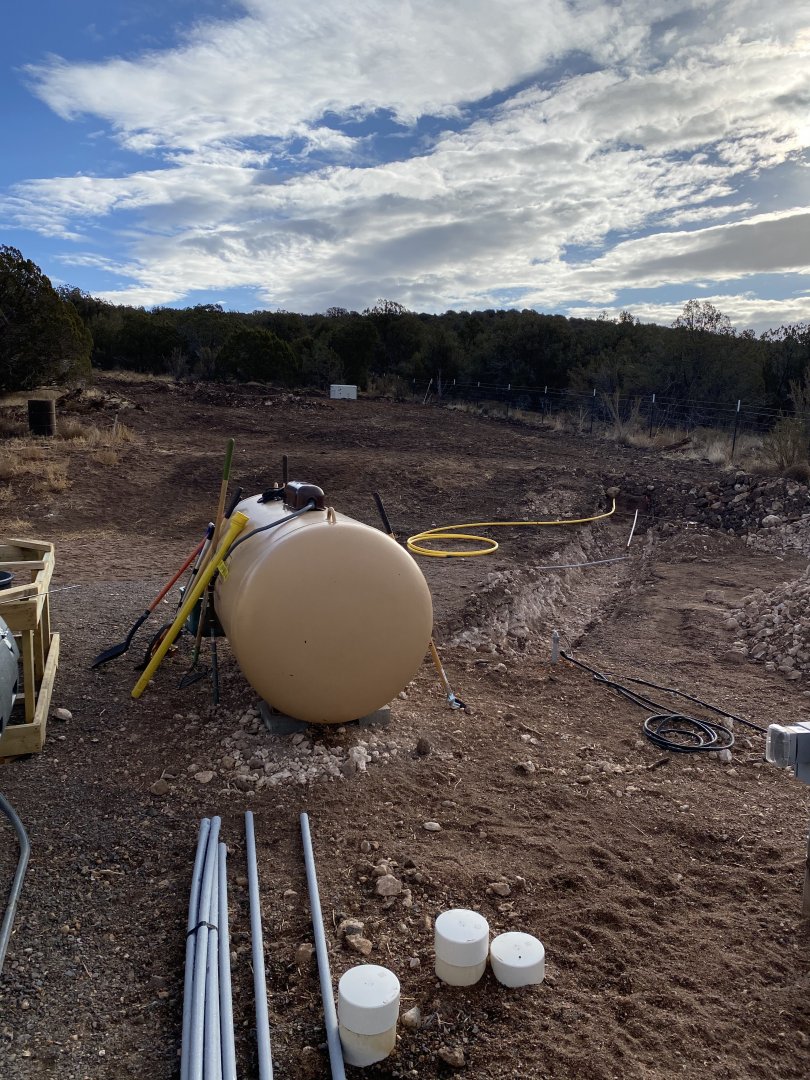 Here's some indoor shots of the conduit runs and pre-wired lightening arrestors.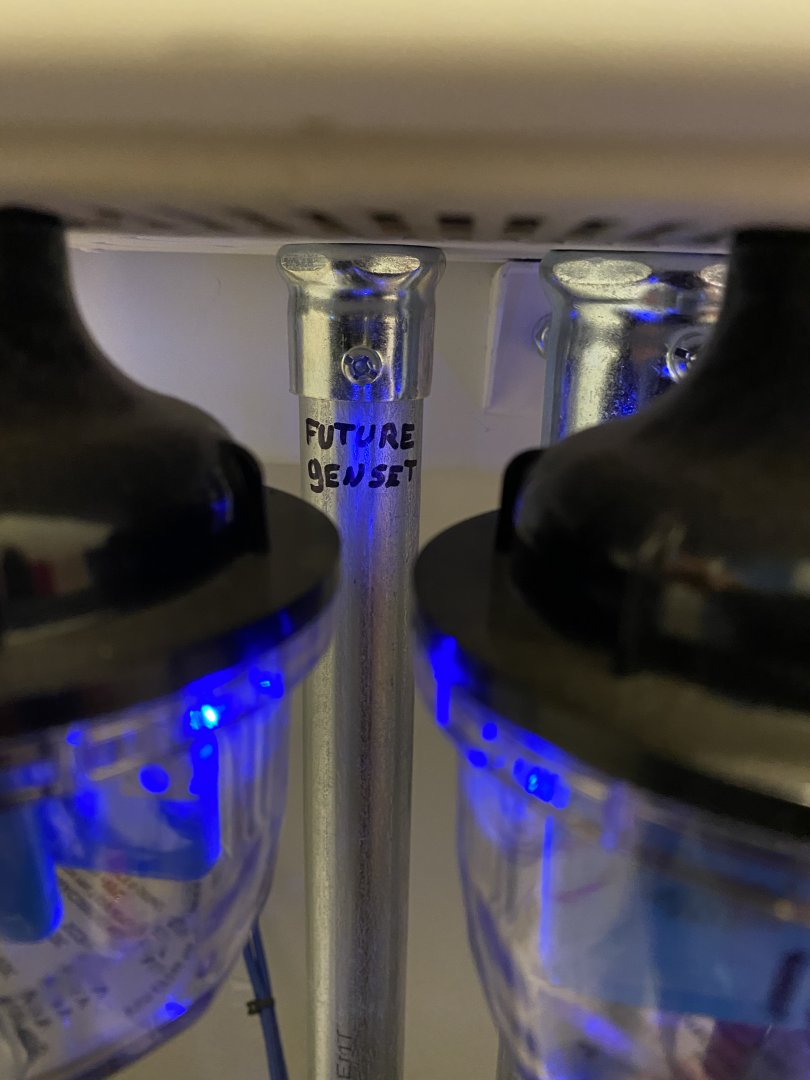 Lightening arrestors. There's another one up at the panels. Past this, our insurance through Farm Bureau is up to snuff.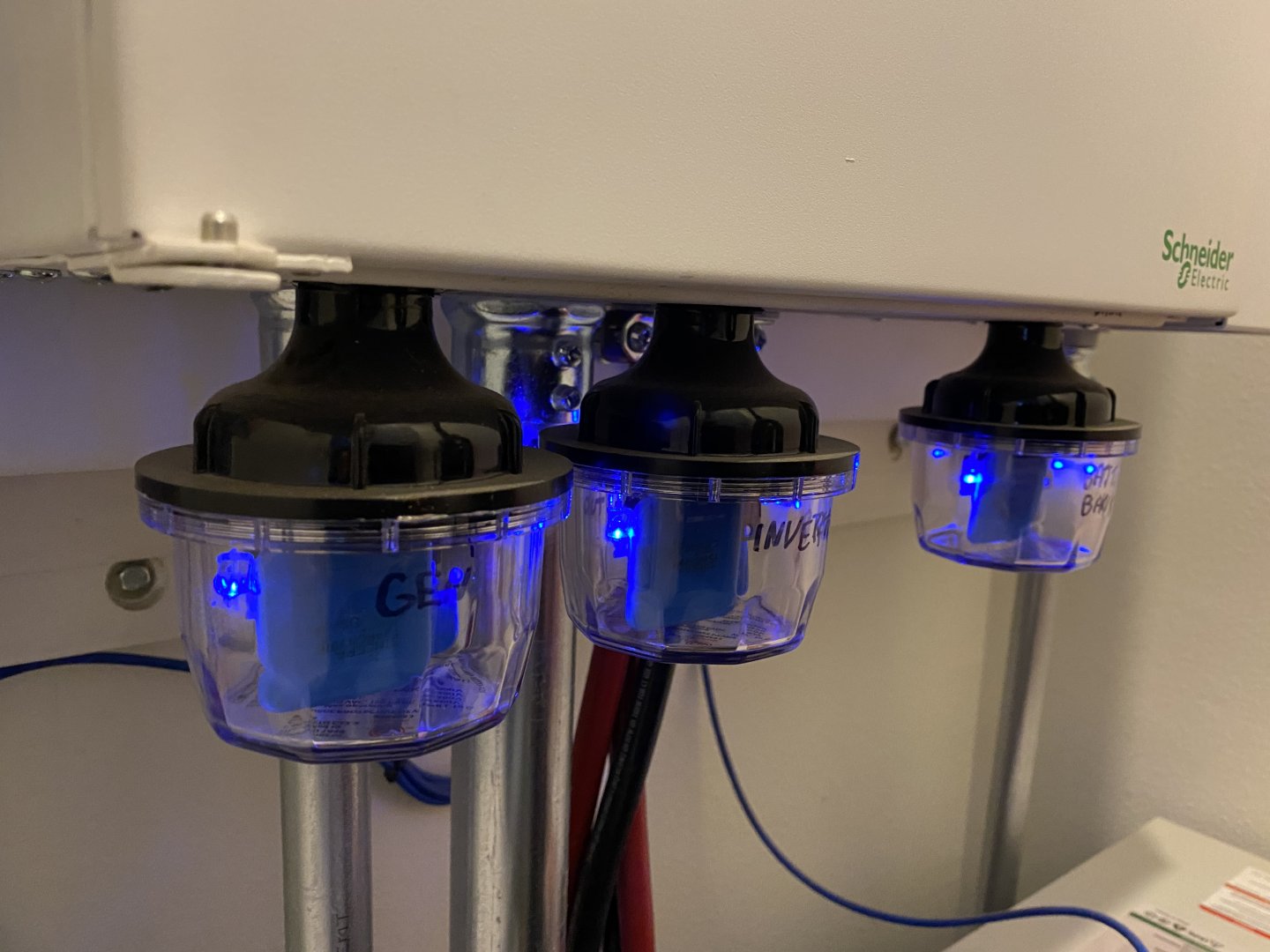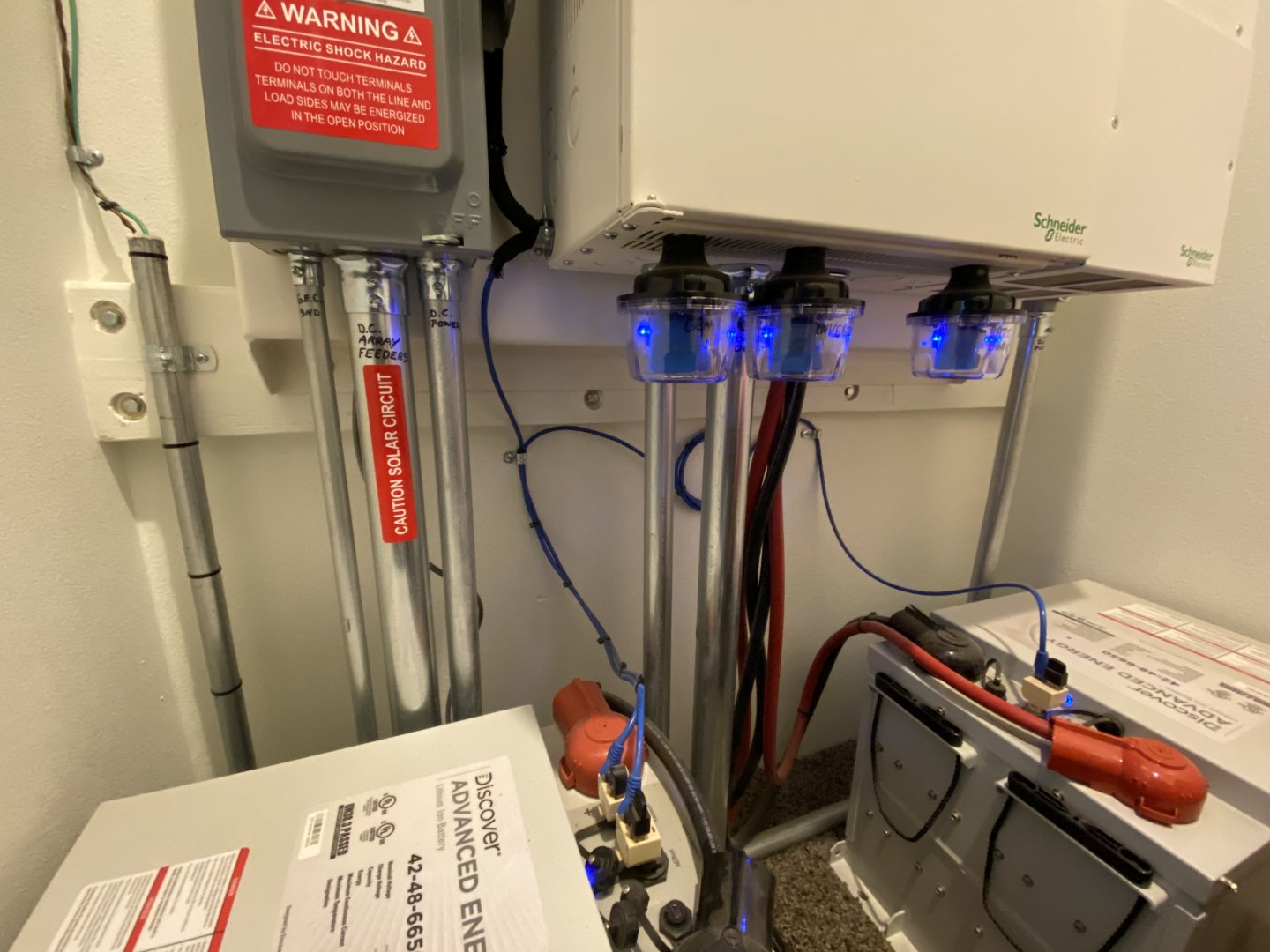 In case there is a problem with the invertor or batteries, it's wired in a way that we can bypass the whole system and run the entire house (every circuit) on the generator alone.
The system runs on its' own but I have an app on my phone that tells me anything I need to know. Performance history, battery levels etc. This readout is with the 5500 Honda running. The 15k can charge over 100amps and is totally customizable. The lithium batteries can take a very fast charge and can go from 20% to 90% in 55 minutes.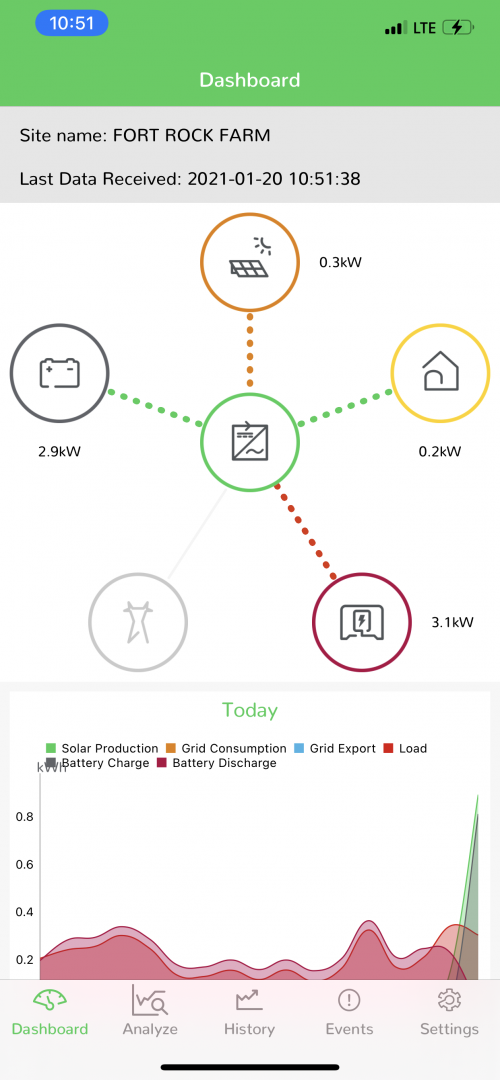 It's worth mentioning that my buddy Chicken Dan is a huge part of this project. Actually anything electric around here. He had a successful electrical contracting business in Havasu for years but was also well known for his fab skills. Somehow, he and his wife were dumb enough to follow Amy and I up here about 6 years ago. He has since re-tooled so to speak, to these off grid solar installs and is a contracted installer for Northern Arizona Wind and Sun which is a pretty big deal in the solar world.
Here's a couple videos the company did about our owner/builder install. Some good video footage of the property too.